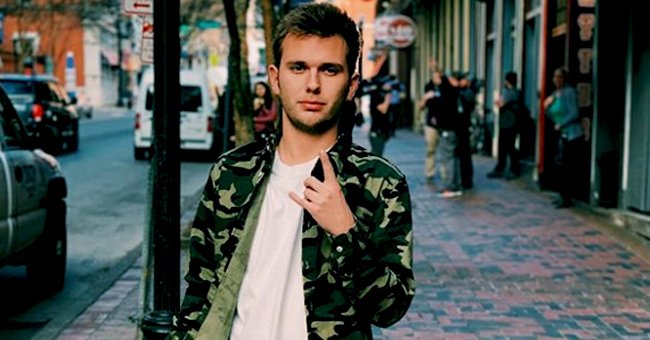 instagram.com/chasechrisley
Watch Nanny Faye Take a Sip from Her Flask Bracelet as Shared by Chase Chrisley (Video)
Nanny Faye Chrisley is effortlessly stealing the spotlight from her younger family members. Grandson Chase recently shared a hilarious clip of the older woman "drinking courage."
On Friday, Chase Chrisley posted a funny clip of his grandmother Nanny Faye enjoying a gift he'd recently gotten her. Faye, 76, is making full use of the multi-purpose item.
The "Chrisley Knows Best" stars appeared to be in a vehicle enjoying a drive outside. Chase, 24, was behind the camera as he recorded. The clip is found below.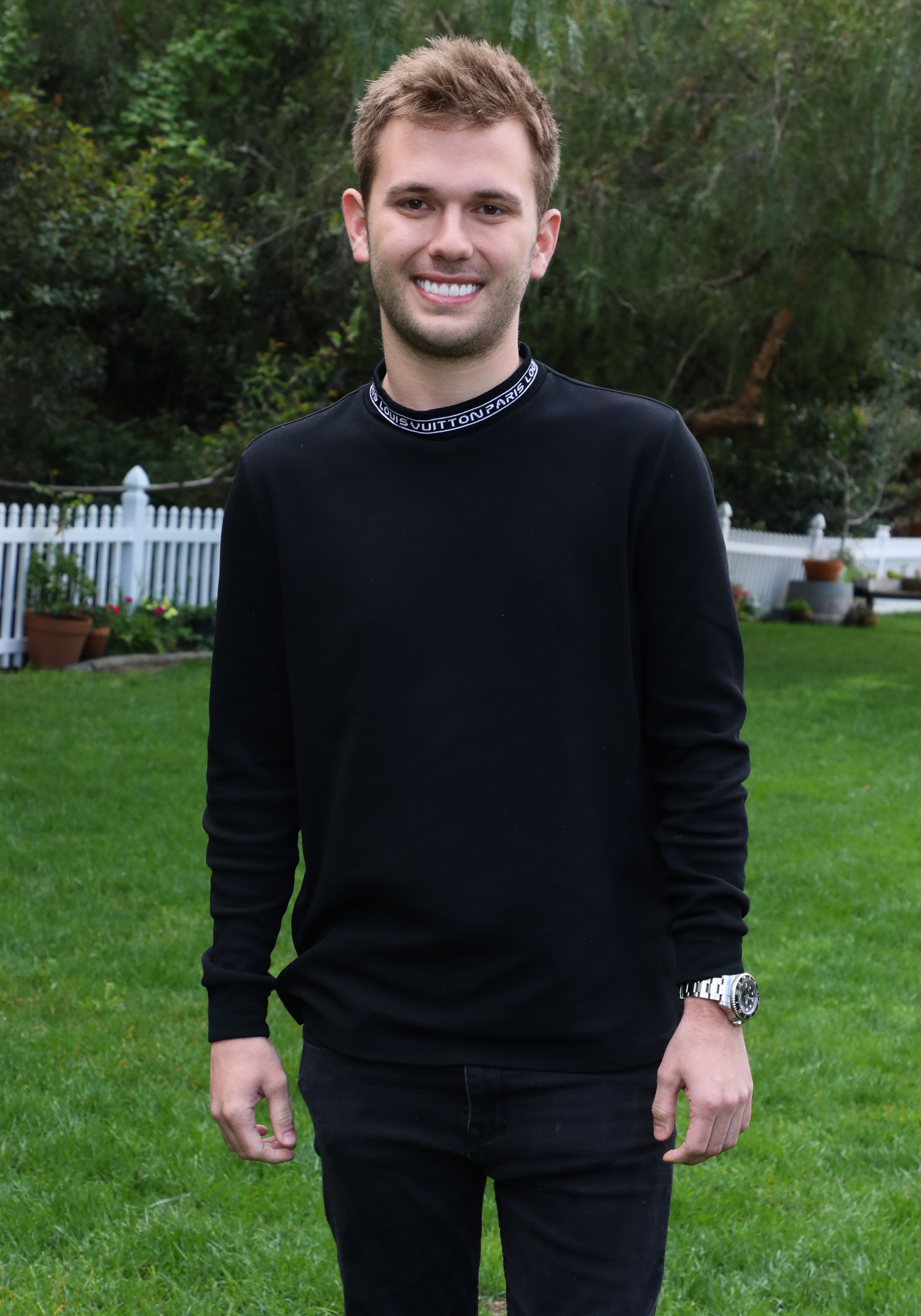 Chase Chrisley visits Hallmark's "Home & Family" at Universal Studios Hollywood on March 27, 2019. | Photo: Getty Images
FAYE DRINKS UP "COURAGE" FROM BRACELET
"...And a bit more courage," we hear Faye say at the start of the video. Chase responds, "Courage?" to which Faye replies, "Hmm, hm." She then lifts her bracelet to her mouth and begins drinking.
Chase belts out a huge laugh at that, and the clip cuts off shortly after. It's anyone's guess as to what exactly is in the bracelet flask, but Chase calls it "liquid courage" in the caption.
The post garnered over 400k views, and the comment section was filled with highly amused fans. "I am crying. I love this lady I could watch her all day long," said one.
FAYE'S BEST MOMENTS ON THE SHOW
Faye has consistently been delivering humor on the show. For instance, season four saw Faye enjoying a night in Las Vegas that was in no way short of drinks, gambling, and hot men.
The next season, Faye joined a dating app where things took off quite quickly. In season six, Faye became a bit overconfident about her new position on the neighborhood watch, so much so she had to be demoted to a crosswalk guard.
Another memorable moment came in season four when Faye attempted to become a pineapple for Todd's juice bar commercial. "Just come juice me, just juice me!" she would eventually scream.
FAYE NOT IMPRESSED WITH NEW CAR
"Chrisley Knows Best" fans can expect to see more of Faye after a long waiting period. In a preview, we see perhaps the biggest surprise the older woman has ever received — and her disappointment.
Todd gifts his mother a classic, green car, but when he guides his mother over to see it, Faye is underwhelmed. "What the hell, Todd? That ain't my car!"
"CHRISLEY KNOWS BEST" RETURNS AFTER DRAMA
Season eight of "Chrisley Knows Best" premiered on USA Network on July 9. It followed some dramatic developments for the family, including tax evasion, wire fraud, and blackmail allegations.
The latter accusation was made by none other than Todd's estranged daughter, Lindsie, who does not appear in any previews. Instead, Chase and Faye get up to their usual antics.
CHASE AND FAYE GO TO THE MALL
In one such preview, the duo visits the mall and return with some unusual items that leads Todd to exasperation. Faye purchased a new back massager while Chase bought a pair of night-vision goggles.
"The two of you are never going to the mall again," declares Todd when he sees the pair trying out their devices. The new season also goes into Savannah's wedding cancelation from fiancé Nic.
Please fill in your e-mail so we can share with you our top stories!