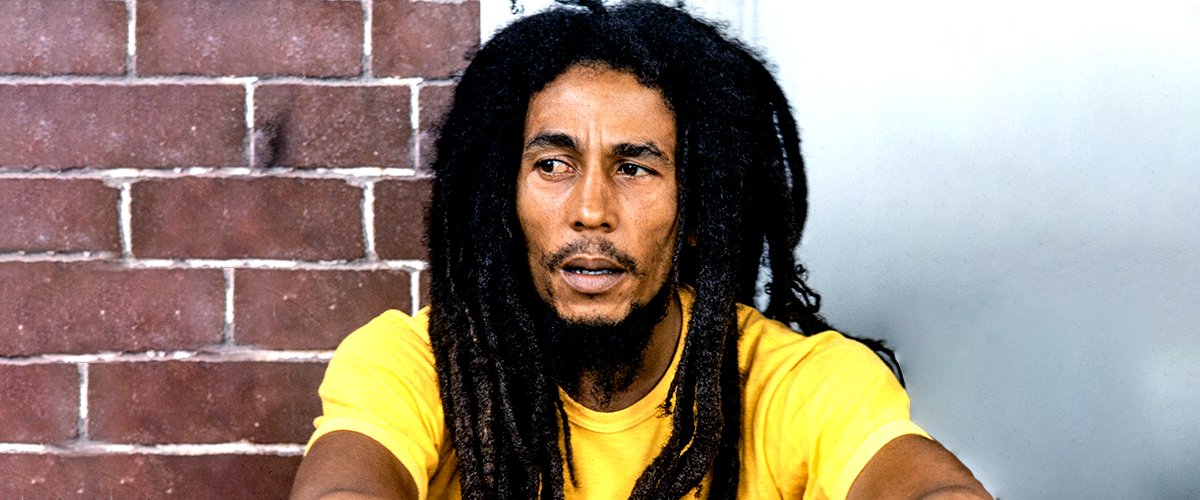 Getty Images
Rita Marley's Life 39 Years after Bob Marley's Tragic Death — a Glimpse Inside
Singer Rita Marley, a former member of the vocal group, I Threes, and the widow of reggae star Bob Marley, has been involved in different charities since her husband's death.
Bob and Rita Marley met each other in the mid-60s in Trenchtown, a very poor neighborhood in Kingston, Jamaica. At the time, he was a local celebrity and leader of his group, The Wailers, and was looking for a singer to join the band's backing vocalists.
[Rita] once described her late husband as a shy man.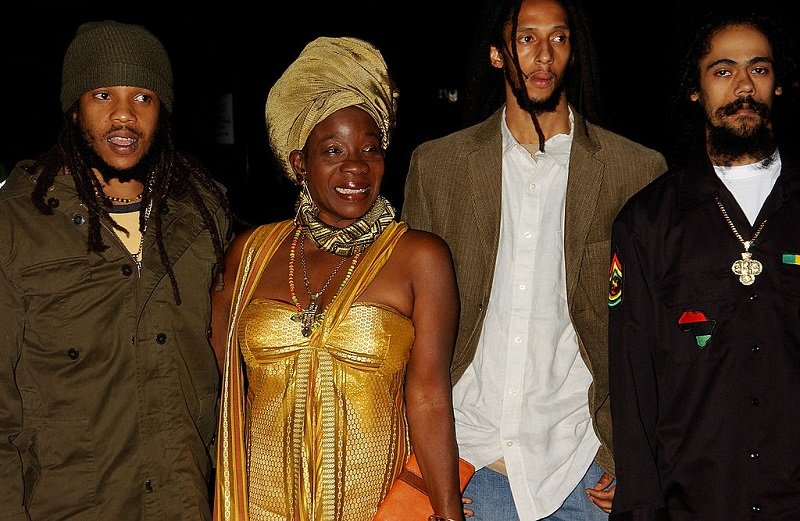 Stephen Marley, Rita Marley, Julian Marley, and Damian Marley on September 22, 2005 in London, England | Photo: Getty Images
BOB AND RITA MARLEY'S LOVE STORY
Rita, on the other hand, was a single mom in her teen years with a beautiful voice. Bob eventually included her in the Soulettes, which would later be known as the I Threes. In February 1966, Bob and Rita tied the knot.
The reggae legend adopted Rita's first child, Sharon, and they also had kids of their own. In total, they had three biological children together, but he also took care of Stephanie, born to Rita and a man called Ital, in 1974.
During the first years of their relationship, the Marleys lived in Trenchtown and had a hard time making ends meet. Fortunately, in 1972, Bob and The Wailers made a deal with Island Records.
With the money that Bob got from that deal, he and Rita bought a house in a coastal community east of Kingston, living away from the ghetto for the first time.
Bob Marley's career skyrocketed after he embarked on a solo career in the mid-70s, releasing worldwide hits like "No Woman No Cry," "One Love," and "I Shot the Sheriff." Unfortunately, it was around the same time that his life got very complicated.
In 1976, he survived an assassination attempt at his home in Hope Road, Jamaica. One year later, during a soccer game, he discovered a malignant melanoma under the nail of his toe.
Although doctors advised him to have his toe amputated, he didn't do it as his Rastafarian faith considers it a sin to have a part of the "body temple" removed.
Bob's cancer spread through his body, significantly deteriorating his health. On May 11, 1981, he passed away. He was 36 years old.
RITA MARLEY'S LIFE AFTER BOB'S DEATH
After his death, Rita Marley focused her time on raising her children and working in favor of underprivileged people. One of the things that she did was launch the Rita Marley Foundation, which works toward poverty alleviation in less-developed countries.
Through her foundation, Rita has strengthened the community of Konkonuru in Ghana, where she built a medical clinic and improved a school. If that wasn't enough, she also adopted over 30 children in Ethiopia and is very involved with the Bob Marley Foundation.
In September 2016, Rita made headlines after being hospitalized in a Miami hospital following a major stroke.
It was reported that she had suffered a stroke before, but not as severe that one. Fortunately, she survived but has kept a low public profile ever since.
The Marley matriarch, as Rita is also known, once described her late husband as a shy man who, to win her heart, used to write love letters for her and give them to his friends to deliver.
She pointed out that she was Bob's guardian angel as he would call her to get women out of his dressing room, something that Rita "gracefully" used to do.
In a 2001 interview with Rolling Stone, Rita revealed that her late husband used to write songs about the reality of life. She added that it was probably one of the reasons everyone can relate to his songs.
Rita Marley finally pointed out that one of the biggest misconceptions about Bob was that he smoked "a pound of pot a day," emphasizing that he was just a normal man.
Please fill in your e-mail so we can share with you our top stories!