NASCAR Star Dale Earnhardt Jr's Feud with Stepmom Teresa after His Legendary Dad's Death — a Glimpse Inside
Former NASCAR star Dale Earnhardt Jr. is the son of legendary stock car racer Dale Earnhardt Sr. Following Dale's death in 2001, his legacy has been tainted by the public feud between Earnhardt Jr. and his stepmom Teresa Earnhardt. 
Dale Earnhardt Jr. was born on October 10, 1974, as Ralph Dale Earnhardt Jr. to legendary race car driver Dale Earnhardt Sr. and Brenda Jackson. 
Although his father is regarded as the greatest NASCAR driver of his generation, Earnhardt Jr. has been able to step out of his shadows and pave his own path in the motorsport world.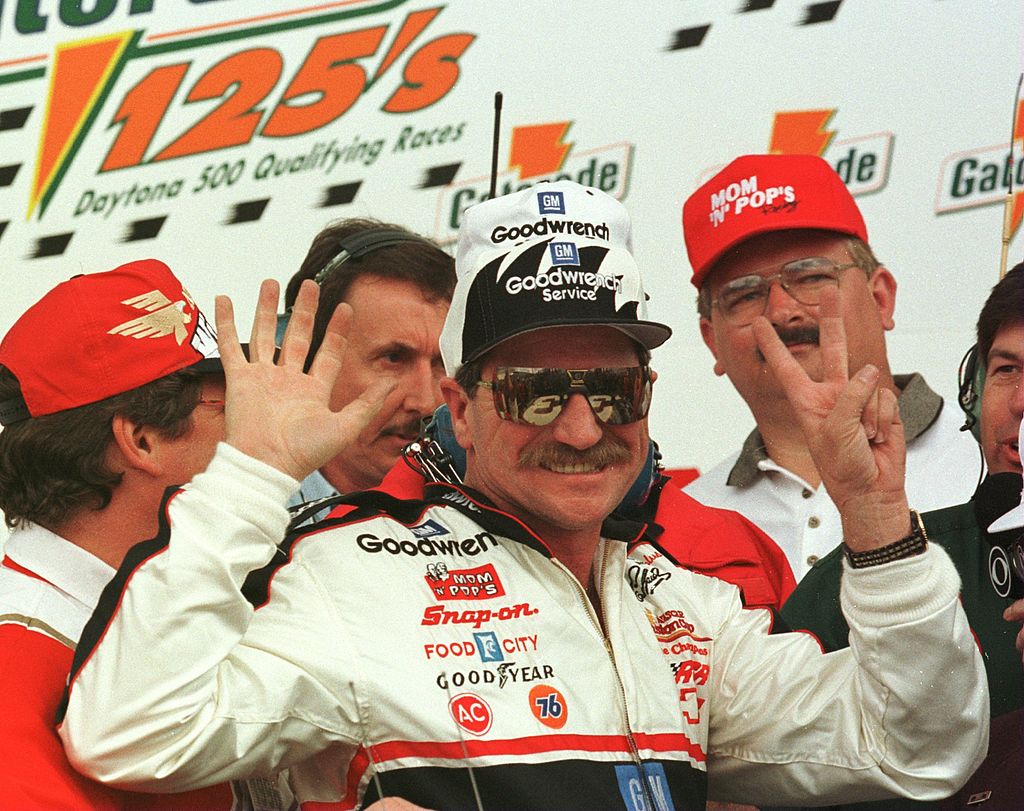 During his 18 seasons racing in the cup series, Earnhardt Jr. won the Daytona 500 in 2004 and 2014, the same race and track where his dad, Earnhardt Sr. was killed after a tragic crash. 
Following his father's death, the retired NASCAR driver hasn't always seen eye to eye with his stepmom, Teresa. Over the years, the pair have been involved in several feuds that usually ended up in the public domain. Here is an inside look into their fractious relationship.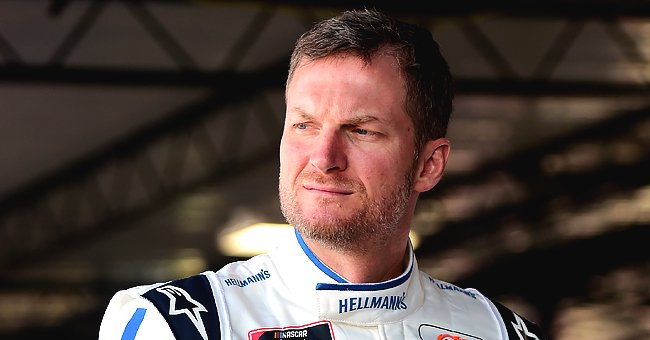 EARNHARDT JR.'S TUMULTUOUS RELATIONSHIP WITH STEPMOM
Earnhardt Jr. and Teresa's feud began shortly after the death of Dale Earnhardt Sr. over the reins of his company, Dale Earnhardt, Inc.
Teresa inherited the company after the death of her husband and was almost immediately at loggerheads with her stepson, who was one of the team's top drivers.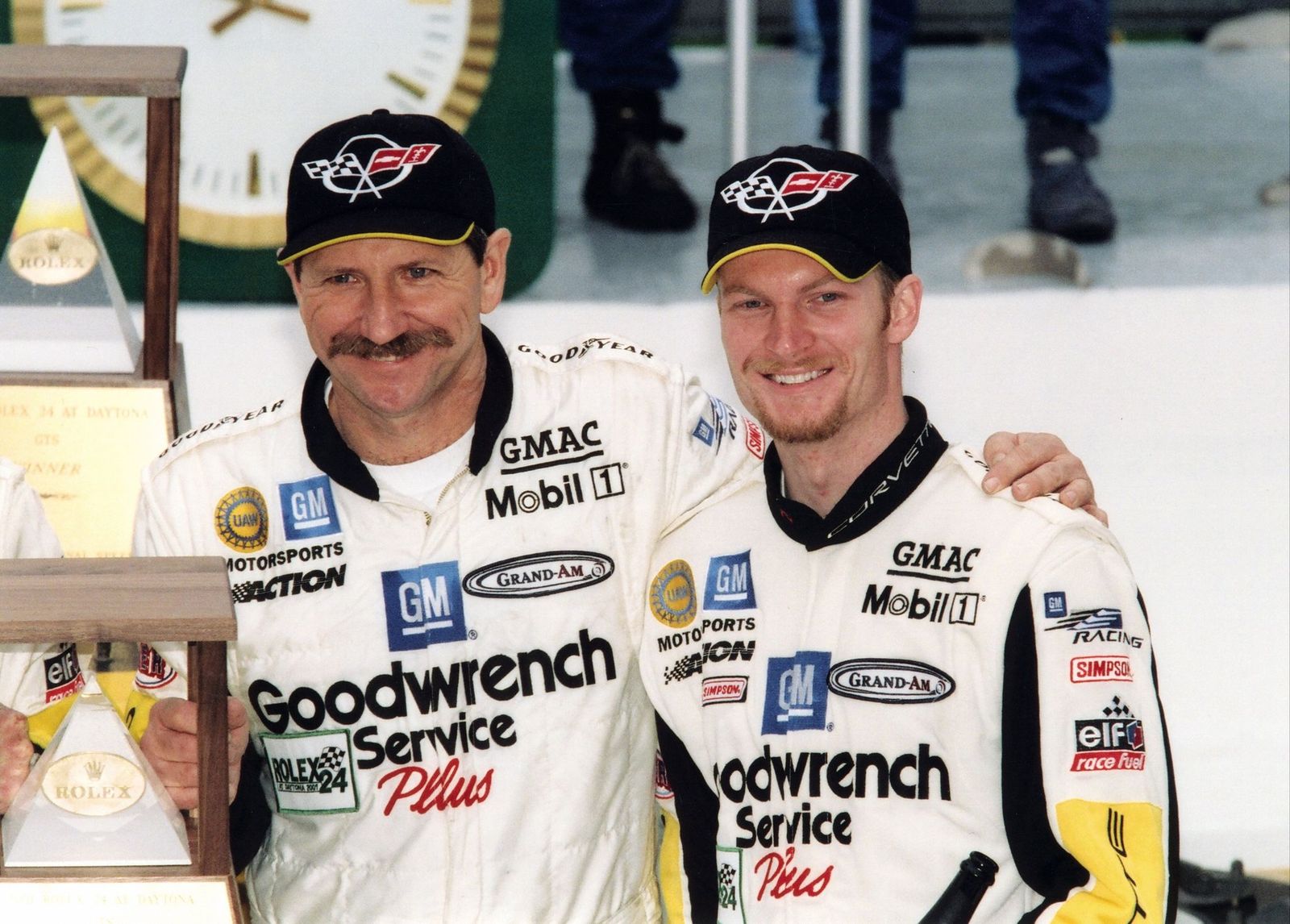 In 2006, when asked about taking ownership of the company, Earnhardt Jr. subtly revealed his interest but maintained it would be discussed at the appropriate time. In his words:
"Me and Teresa will talk about that when the time comes. We'll talk about that before the time comes, but that's not in the near future."
Nearly a year after his comments, the two-time Daytona winner went public with his feud with his stepmom, claiming that she prevented him from gaining majority ownership of the company. 
Teresa responded with some harsh words about her stepson, which was published in a December 14, 2006 interview with the Wall Street Journal. In it, she aimed a jab at him, comparing his growing fame to his success on the track. 
The feud deepened in 2007 after Earnhardt Jr. failed to renew his contract with the company following its expiration.
In May 2007, he revealed he had decided to seek other opportunities and drive for another team, adding that his decision was not money-driven but for "peace of mind and satisfaction."
Barely a month later, Dale Earnhardt Jr. signed a five-year contract with Hendrick Motorsports. After he left his father's company, there was a mass exodus of sponsors, and by 2014, DEI had become defunct. 
TERESA SEEKS EXCLUSIVE RIGHTS TO THE EARNHARDT NAME
The controversial widow of the late Dale Earnhardt Sr. is taking on Earnhardt Jr. and her other stepchildren. She desires to keep the Earnhardt name for herself, thereby preventing his other children from benefiting from the name. 
Apart from Earnhardt Sr's daughter, Taylor Nicole Earnhardt, who he shares with Teresa, he had three other children from previous marriages.
His eldest son Kerry Earnhardt is from his first wife, Latane Brown, and two children, Dale Earnhardt Jr and Kelley Earnhardt-Miller are from his second marriage to Brenda Jackson.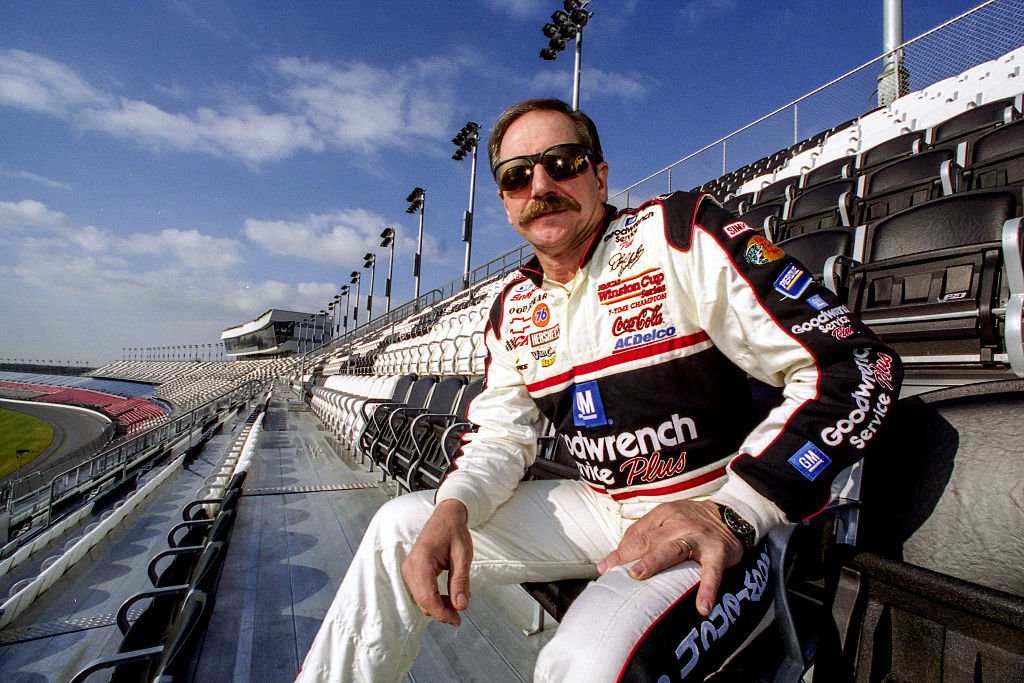 Teresa has continuously claimed exclusive rights to the Earnhardt name. In 2016, she filed an appeal after a U.S. Patent and Trademark Office ruling denied her initial request to prevent Kerry and his wife Renee from using the moniker for their home design and furniture business "Earnhardt Collection."
Her stance has not only angered her stepchildren, but fans of the legendary stock car racer are also appalled by her outrageous behavior, which they claim is tainting the legacy of Dale Earnhardt Sr.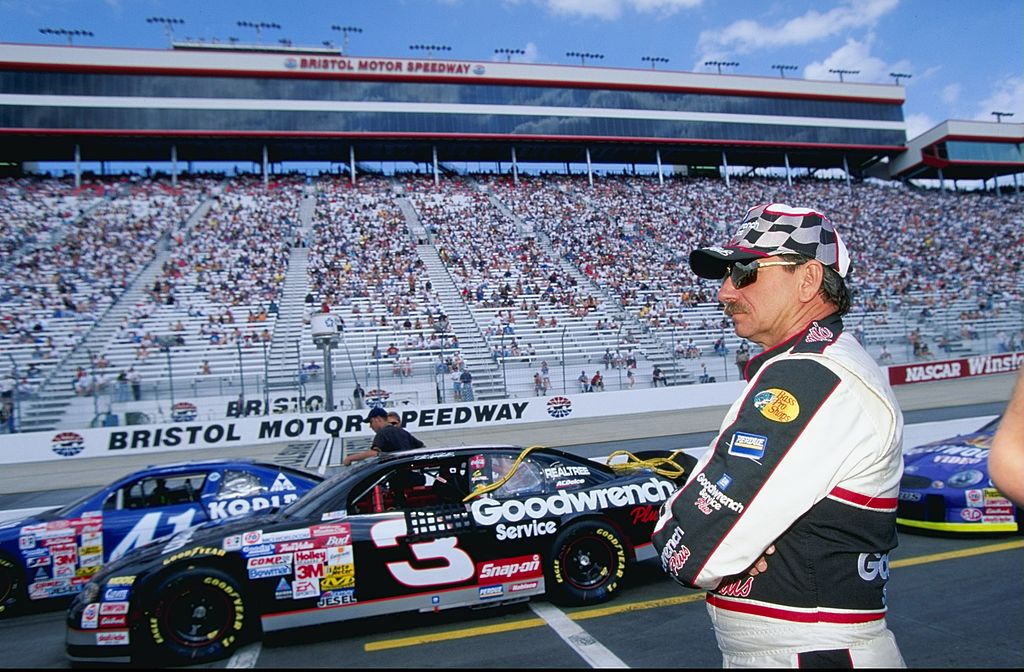 DALE EARNHARDT JR'S PERSONAL LIFE 
Dale Earnhardt Jr.'s parents split shortly after he was born, and he lived with his mom until she gave up custody of her two children to their father after a fire gutted her house. 
Earnhardt Jr. was six when he went to live with his dad and his stepmom. During a 2006 interview with the Orlando Sentinel, Earnhardt Jr. claimed that his relationship with Teresa had always been unpleasant since he moved in with his dad.
The 45-year-old driver also had a complicated relationship with his dad. Earnhardt Jr. revealed he became delinquent at the age of 12, and his disappointing behavior affected his relationship with his father. 
During a very candid interview in 2018, Earhardt recalled that he felt like a disappointment to his father throughout his teenage years. However, their relationship took a turn for the better following his unexpected success as an amateur NASCAR racer.
The relationship between the pair blossomed until the shocking death of his father on February 18, 2001. Earnhardt Sr. died at the age of 49, after a fatal crash during the last lap of the 43rd Daytona 500.
In June 2016, Earnhardt Jr. also suffered a crash at the Michigan International Speedway, which eventually led to him developing a concussion. The famous driver suffered several concussions throughout his racing career, which culminated in his retirement in 2017.
Throughout his career, the NASCAR Champion's mom, Brenda Jackson, remained a constant support source, but she sadly passed away in 2019 at the age of 65 after battling cancer for a few years. While reacting to his mother's death, Earnhardt Jr. wrote:
"I'm glad her suffering has ended, and she can be at peace. She would be in tears of happiness over the words of support and remembrance she's been shown today."
While the long-lasting battle between Earnhadt Jr. and his stepmom seems to have cooled off in recent years, any hopes of reconciliation can undoubtedly be seen as foolhardy.