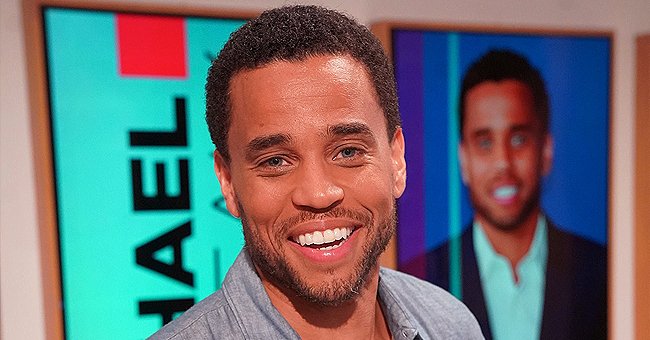 Getty Images
Michael Ealy Once Kept the Birth of His Kids a Secret – Inside His Life as a Dad of Two

Actor Michael Ealy is a private person, even keeping the birth of his children a secret. But every once in awhile, he gives fans a little peek. Here's what we know about the father of two.
When your entire career is played out in the public eye, you wouldn't be faulted for wanting to keep somethings to your self. And for Michael Ealy, that's his family.
In fact, when the actor got married to Khatira Rafiqzada in October 2012, the general public did not find out until the end of the year.
During an interview, Ealy opened up about why he did not think it was necessary to make an announcement when his son Elijah was born.
Speaking to Steve Harvey, he explained that it allowed him just to enjoy being a father without outside drama. He said:
"I just don't believe in...i'm not that kind of guy. You know what I mean? And while I treasure the birth of my son and it is a blessing from God, I don't feel like sharing it with everyone."
Ealy has continuously spoken about his need for privacy, saying that he had been the same way since he was in high school.
He also chose to keep the birth of his daughter in 2016 a secret, only sharing a photo of her feet as the announcement after her birth.
Rafiqzada also praised Ealy's parenting skills.
During another interview with Steve Harvey, he opened up about what it was like to have a daughter, sharing that it was a "whole new love."
Ealy told Harvey that it was the first time he understood why the talk show host had been emotional at his daughter's wedding. He said:
"I was wondering if I could love another child as much as I love my son. And what I realized, within hours of my daughter being born, not only do I love her just as much if not more. It's a special kind of protective love."
His wife shares a few more photos of their children and recently shares an adorable photo of the actor with their daughter sitting on his shoulders.
In the post, she thanked her father-in-law for raising her husband into the man he is today. Rafiqzada also praised Ealy's parenting skills, thanking him for raising their daughter to be a strong woman.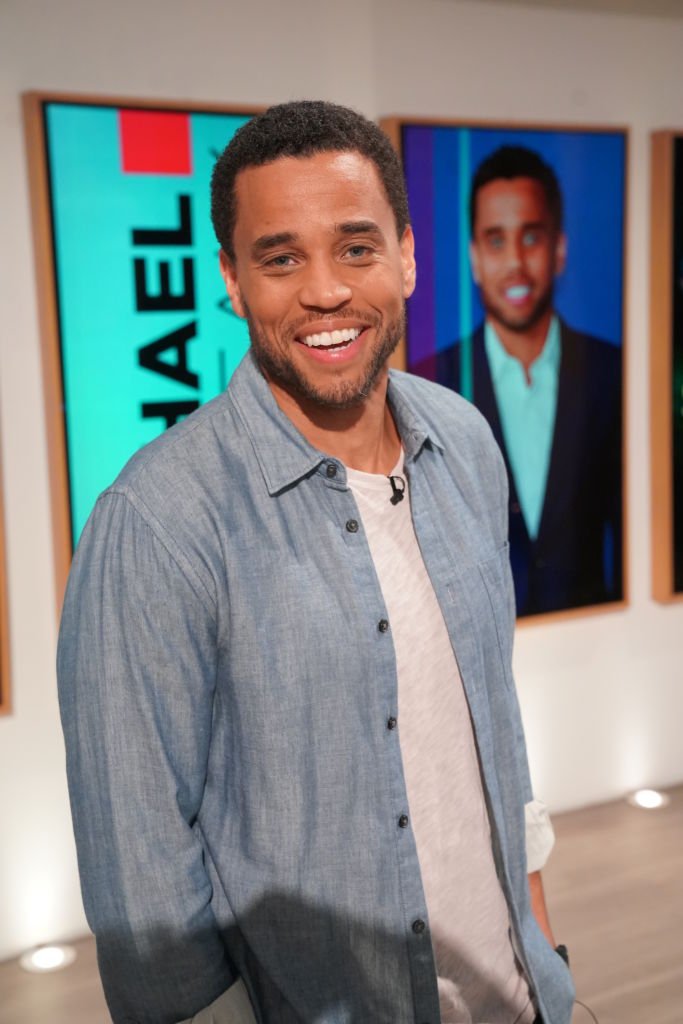 Michael Ealy visits "The Talk," Friday, February 21, 2020| Photo: Getty Images
The notoriously private actor has figured out how to keep his family out of the limelight, only occasionally sharing glimpses of his children to his fans.
He said that he did not understand why people needed to share their entire lives with strangers, and with today's social media lifestyles, it's easy to understand where he is coming from.
Please fill in your e-mail so we can share with you our top stories!