'Bachelor' Star Brad Womack Answers Question about Returning for a Third Season on the Show
Brad Womack is best known for starring on seasons 11 and 15 of "The Bachelor." He recently answered the question if he is still willing to do another season of the show.
Womack discussed his relationship with Emily Maynard and what he has been up to since "The Bachelor" ended during the July 20's episode of "The Bachelor: The Greatest Seasons Ever!"
When host Chris Harrison asked him if he would take on the Bachelor mantle one more time, Womack responded: "There's no way I would say yes to that. I will not do it a third time. I promise you."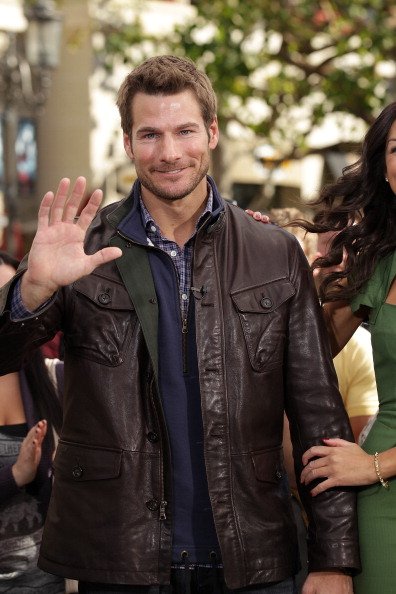 On the season 15 finale of the show, Womack proposed to Maynard. However, they called it off months later.
"It was a brutal breakup because I did fall in love with her very, very quickly, and very deeply," he said of their split. "I was broken over it for a long time."
But Womack later realized that the things they wanted might be different since they were two different people. He also said that they have distinct ideas of what the future looked like.
In 2007, ABC first made Womack the lead for season 11 of "The Bachelor," as reported by US Weekly. During the finale, he shocked viewers when he rejected both of his final contestants.
Over three years after he bid farewell to DeAnna Pappas and Jenni Croft, the network brought Womack back for season 15 of the hit dating series.
In 2017, Womack was linked to Jena Mayzing, a fitness model.
At that point, Womack found a connection with Maynard. He proposed to her during the 2011 finale. However, their engagement was brief. Only four months after the show ended, they announced their split.
Maynard later married husband Tyler Johnson, as reported by PEOPLE. They have three sons, Gibson, Gatlin, and Jennings. Maynard is also a doting mother to daughter Ricki, who she had from a previous relationship.
Like Maynard, Pappas and Croft went on to get married after getting rejected by Womack, who is still living in Austin, Texas, and he owns several bars in the area.
As reported by Distractify, in 2013, Womack dated AshLee Frazier, who made it all the way to the final three on Sean Lowe's Bachelor season. But their relationship also failed.
In 2017, Womack was linked to Jena Mayzing, a fitness model. In March 2019, Mayzing confirmed that she had been dating Womack for more than two years. She shared a photo of her with Womack on her Instagram page at the time.
In the caption, she called Womack her "backbone." She said that his drive and motivation is beyond inspiring her.
Meanwhile, during the episode of "The Bachelor: The Greatest Seasons Ever," Womack said that he and Mayzing are together, according to Distractify.
Womack even introduced her to the viewers. He said that they have been together for a while and that he is thrilled. On July 21, Mayzing also shared a sweet photo of herself and Womack on Instagram.