See How Kourtney Kardashian Is Keeping North and Saint West Busy Amid Kanye West Drama
Reality star, Kourtney Kardashian, is currently on a trip to Balboa Island with her children and Kim's children. This comes after Kanye's recent outbursts, where he attacked his family on social media.
Kourtney Kardashian and some of the children in her large family seem to be having a great time on a trip they took to Balboa Island.
Taking to Instagram, Kourtney shared a series of pictures of herself alongside two of her kids, Penelope and Reign, as well as two of Kim's children, North, and Saint West.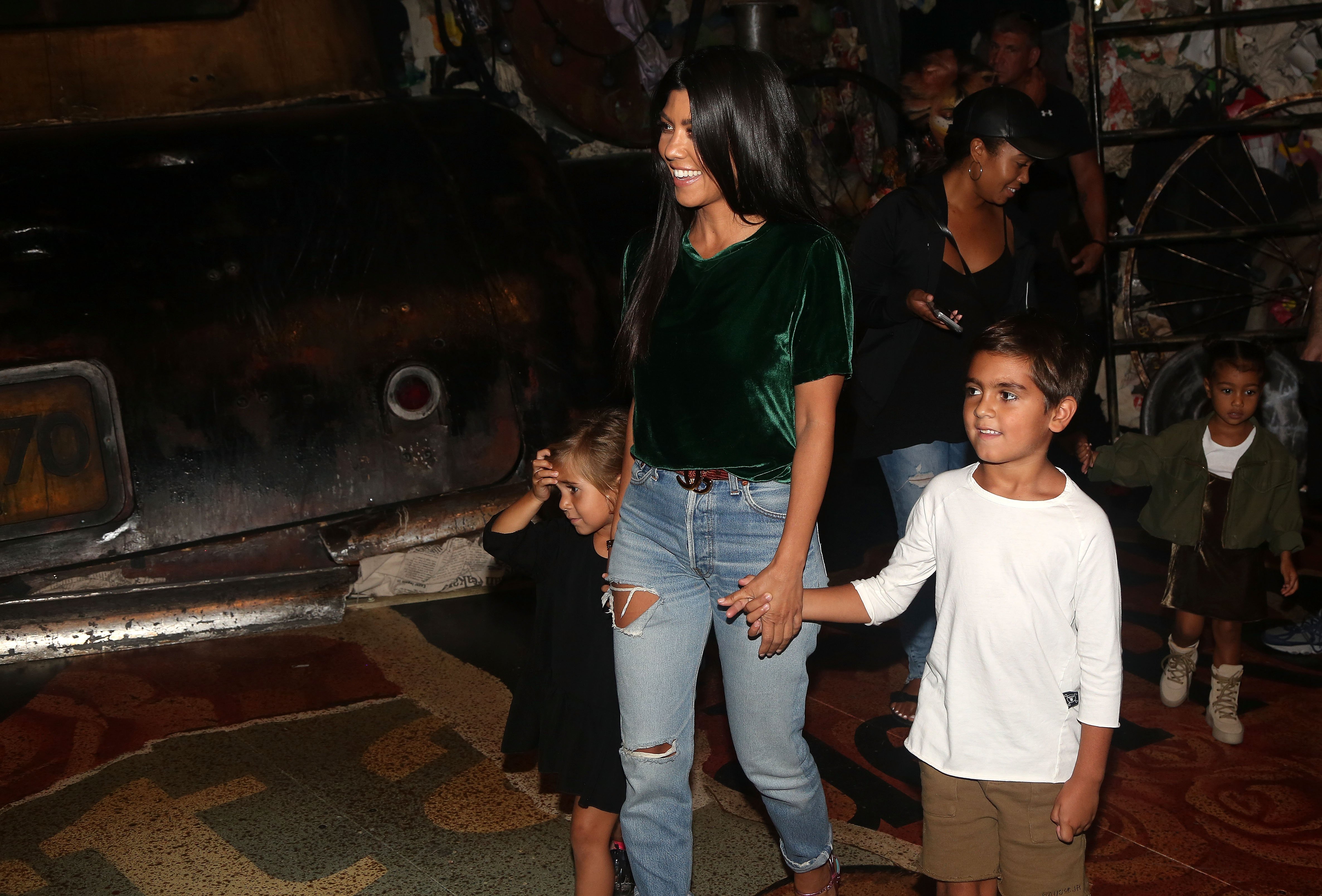 The pictures featured Kourtney rocking a checkered dress, which she paired with sandals and dark sunglasses. Penelope, however, opted for bike shorts paired with a black t-shirt and white sneakers.
North also looked fabulous in a denim skirt, blue t-shirt, and white boat shoes. Captioning the picture, Kourtney wrote:
"Haven't been back since I was a little girl and it hasn't changed ?✨"
The post also featured a picture of Saint West and Kourtney's son, Reign, shopping in a candy store. Other slides in the post saw Kourtney showing off the beautiful scenery as they went sightseeing in Balboa.
Kourtney's mini family vacation comes only a few days after her sister's husband, rapper Kanye West made headlines after his first presidential rally in South Carolina, which left his family worried.
Kim is ready to support her husband and help him through his struggles.
During the rally, West spoke about how his mom refused to abort him even though his dad wanted him aborted. He went on to reveal how he initially wanted to abort his first child with Kim, and as the rapper continued to talk, he started crying hysterically.
West also recently shared a series of controversial tweets online where he attacked several people, including his wife and mother in law, Kris Jenner.
In the long-deleted tweet, West claimed that Kim and Jenner had tried to have him hospitalized following his remarks about his daughter. 
West also further revealed that he had been trying to get divorced from Kim for years and that he would be at peace if it eventually happened.
The rapper who has publicly spoken about his battle with bipolar disorder is reportedly in the midst of a manic crisis —hence his recent outbursts.
Despite West's hurtful statements about her family, Kim is ready to support her husband and help him through his struggles. On July 22, Kim took to her Instagram story to share an emotional statement about West's recent episodes.
In conclusion, the doting wife asked for fans to be compassionate towards Kanye during these trying times. Kim and West tied the knot in 2014, and the two have supported each other through several difficult times. It, therefore, comes as no surprise that Kim is willing to stick by her beau's side till the very end.