Omar Epps' Wife Keisha Shares Gorgeous Mirror Pic Looking Youthful in an Oversized Embroidered Shirt
Even though she is soon to be 50, the former R&B star and mother-of-two keeps looking like her younger self, and she is not shy to flaunt her beautiful looks in social media.
49-year-old former member of the girl group "Total," Keisha Epps, has a beauty and a youthful look that makes everybody question her age, and she is happy to flaunt it in social media for her fans to admire.
On July 23, 2020, the wife of 47-year-old actor Omar Epps took to Instagram once again to share an image of herself looking wonderful, this time posting a mirror selfie.
Keisha was wearing an oversized white shirt with embroidered ornaments in purple. She wore her hair up in two braid buns at the back of her head, adding to the youthful vibes.
Wearing shorts and sandals, Keisha left her toned legs visible, looking both casual and elegant in her pose, and using the post's caption to share a piece of wisdom with her fans (and herself), she wrote:
"Trust me when I say – 'Worry less. Pray More.'"
LONGTIME LOVE
Keisha has been married to Omar for 14 years, but their love story is way longer than that, as the singer shared in a loving wedding anniversary message she dedicated to her husband back in 2018.
As Keisha captioned a beautiful image of she and Omar romantically posing at the beach, the two of them first connected in the early '90s but only started to date seriously in the next decade, after which they have been inseparable.
"I still want forever with you baby. You have given me many of my GREATEST joys. Thank you babe. Even our less than a handful of downs couldn't touch our LOVE," Keisha wrote to mark their 12th anniversary of marriage.
FAMILY LIFE
Keisha and Omar are residents of California, where they live happily with their two children, 16-year-old K'mari and 12-year-old Amir. Omar also has an older daughter named Aiyanna, from a previous relationship.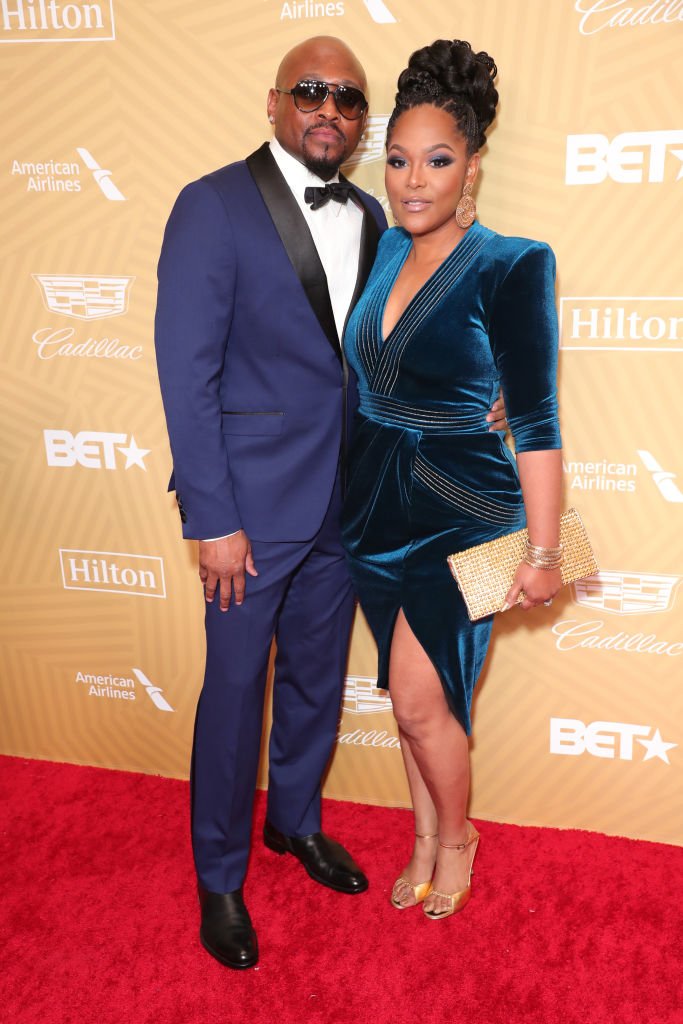 In the decade that went on after the two first dated and until the two reconnected for good, Omar reportedly had other relationships with women, but he kept longing for Keisha after each breakup.
That is why once their paths reunited and they decided to marry and start a family on their own, they made a pact that has guaranteed that the relationship will go through whatever it has to in order to keep going.
According to Omar, while he and his wife have problems like any other couple, they have agreed that breaking up is never an option and never considered a solution, which makes them manage their difficult times in a more constructive dynamics.