Floyd Mayweather on the Possibility of Coming Out of Retirement and a Possible Conor McGregor Rematch
In a chat with Forbes, famous boxer Floyd Mayweather revealed that there are plans for him to come back to the ring and a rematch with former UFC champion Conor McGregor is also on the cards. 
Fans who have hoped for boxing champion Floyd Mayweather to return to the ring would be glad to know that there are plans in motion for that to be a reality. While speaking to Forbes, Mayweather said, 
"We're working on some things right now for Tokyo, whether 2020 or 2021."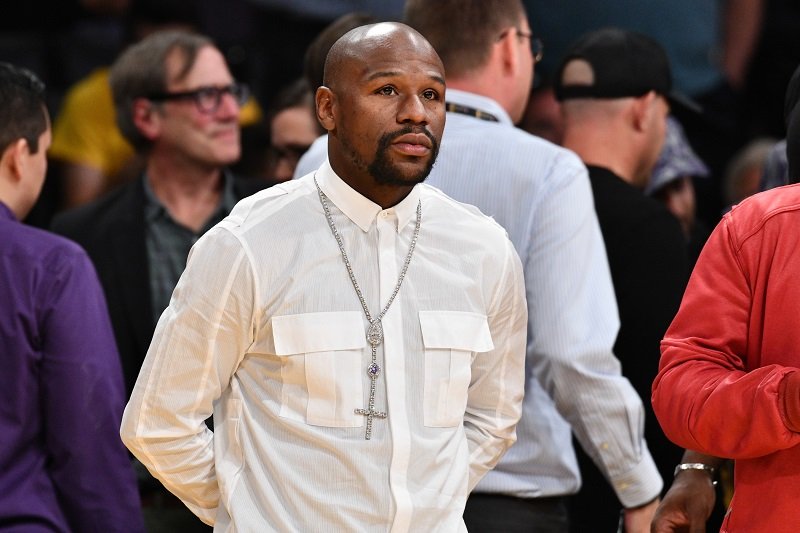 There were also rumors hinting that Mayweather was planning to move to the MMA. However, the boxer rubbished those speculations, saying, 
"No [I won't compete in MMA]. I think just like how winning teams receive home-field advantage in the playoffs…you don't fix what isn't broken, and my record isn't broken."
Despite his reluctance to move to the octagon ring, Mayweather is still likely to have a faceoff with former UFC champion Conor McGregor, who he defeated by a technical knockout (TKO) when they first fought in 2017. 
Speaking about a possible rematch, the undefeated boxer said that he is happily retired for now but a rematch with McGregor would be worth it. He said, "Just like gambling right? Juice worth the squeeze no matter who the opponent is." 
McGregor said that he was dominating in the early rounds of the fight and was beating Mayweather, only for the boxer to switch up his style.
McGregor announced his retirement from UFC in June, claiming that the sport no longer supported his goals and that it would be best for him to bow out of the sport. 
Barely 24 hours after his retirement, Mayweather reacted by telling him that he would be waiting to punish him again if he ever decides to come back to combat sports. 
Mayweather's statement to Forbes, hinting at a possible rematch with McGregor, is one that is likely to please the former UFC fighter, who had been itching for a chance to fight the boxer since their last fight. 
In 2019, while speaking in an interview with Tony Robbins, McGregor said that he believed that he would defeat Mayweather if they ever get to fight again. 
Recounting their first fight during the interview, McGregor said that he was dominating in the early rounds of the fight and was beating Mayweather, but Mayweather switched up his style in the following rounds. 
McGregor's assessment was correct, given that the judges' scorecard showed that he won the first three rounds of that iconic fight, while Mayweather dominated from the fourth round until the end. 
With Mayweather's latest comments, fans would be waiting to see if the boxer who holds a 50-0 record will finally taste defeat in a bout at the hands of McGregor. Only time will tell.