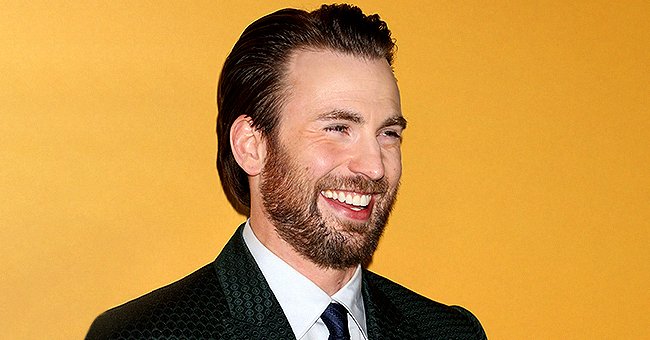 Getty Images
Chris Evans Reveals Health Update on His Beloved Pet Dodger after Undergoing Surgery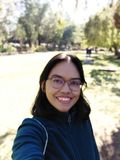 Chris Evans is relieved that his adopted dog, Dodger, is now safe at home. The dog is now in the process of recovery following a successful surgery.
Evans updated his 13.9 million Twitter followers on his beloved dog's condition, writing that the pooch is now just needing medicines to numb the pain. The July 24 post has received 110,800 reactions and around 5,000 retweets. He said:
"He'll now be enjoying some well deserved pain meds over the next few days. Thank you all for the well wishes and thank you to Dr. Trout and everyone at @MspcaAngell for taking such wonderful care of him!!"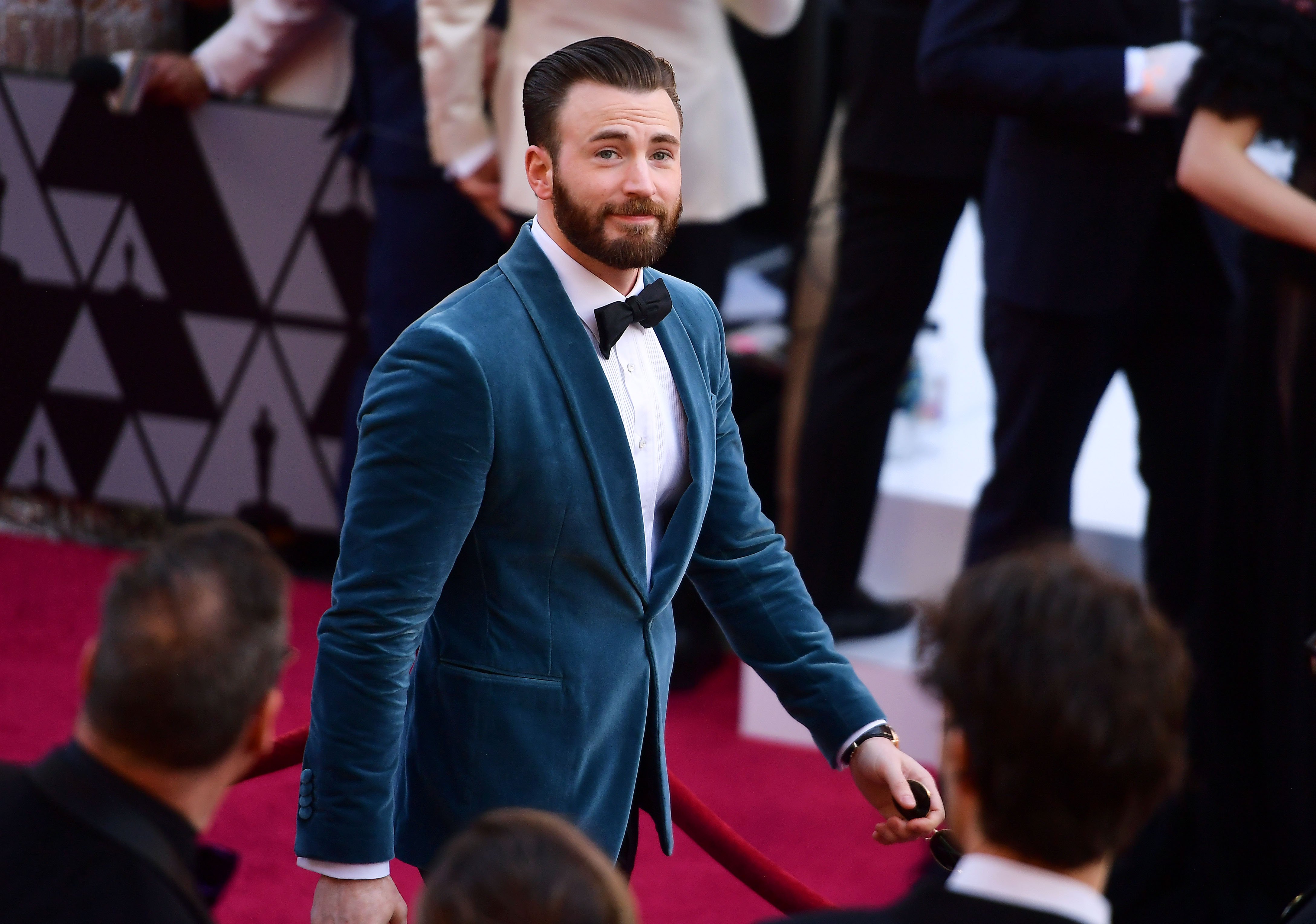 Chris Evans on the red carpet. | Photo: Getty Images
Since the start of lockdown, Evans has been very active on social media. Other than his work-from-home duties, he has been spending time with Dodger, as reported by Republic World.
On July 23, the "Captain America" star revealed that his dog was about to get a hip surgery. In the photos he shared, the actor can be seen cuddling Dodger on his lap with the latter licking his face.
Evan's adorable canine, who had his fur shaved from his body, seemed to be ready for the operation. Evans admitted being a "nervous parent" after he dropped off his dog at the veterinarian's office.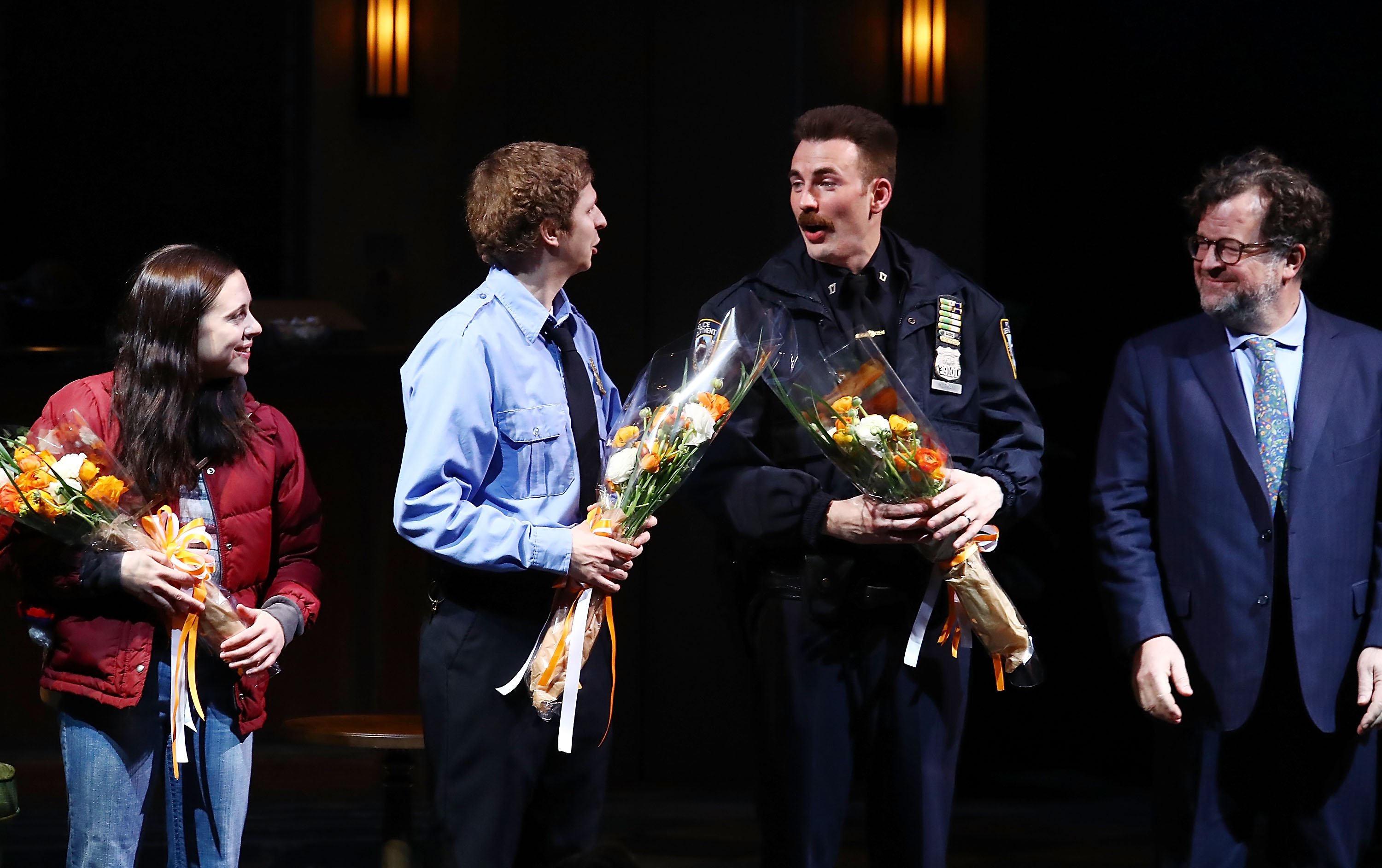 Chris Evans and his theater colleagues during a 2018 theater play in New York City. | Photo: Getty Images
Evans's bond with Dodge, a semi-mixed breed puppy, is a classic example of a dog being "man's best friend." Their friendship started when the 38-year-old actor was filming "The Gifted" in 2017, as reported by US Magazine.
He immediately fell in love when he saw Dodger among the litter of rescue puppies inside a pen On National Pet Day in 2018, he shared on social media about their first encounter in the shelter.
The "Knives Out" actor shared that he knew Dodger was meant for him. He also said that rescue dogs are "the best dogs."
WIthin their growing friendship, Evans has shared many moments together with his four-legged buddy. In December 2018, the actor snapped a photo of himself in a brown and white ensemble, like Dodger's fur, as reported by US Magazine.
In November 2017, the "Fantastic Four" star posted a short video clip of Dodger playing a stuffed toy. The dog was also caught howling along with the song " The Lion Sleeps Tonight."
During this year's quarantine, Evans took a picture of them snuggling each other. He described themselves as "homebodies."
Meanwhile, Evans recently reached out to a 6-year-old boy named Bridger who was bitten by a dog after defending his sister against the canine. He sent a heart-warming video to Bridger, admiring his bravery, as reported by Huffington Post.
The actor learned Bridger's story from Brandon Davis of Comicbook.com. Evans also promised that he will send the boy an authentic Captain America shield.
He also wished Bridger his fast recovery. The boy had to have 90 stitches on his face after the dog attack.
It was not only Evans who sent well-wishes to Bridger. Many celebrities expressed respect and support to the boy hero, whose story went viral on July 12.
Mark Ruffalo and Octavia Spencer admired Bridger's heroic effort. They wrote encouraging messages to Bridger on his aunt's Instagram post.
Please fill in your e-mail so we can share with you our top stories!