Steve Harvey's Daughter Lori Poses in a Black Bikini Top — Check Out Her Model Poses
Lori Harvey stunned fans yet again as she shared a series of outdoor photos showcasing her lovely figure.
23-year-old Lori Harvey has turned heads ever since she began her modeling career in 2017. She is especially popular on Instagram where she often leaves fans drooling with numerous shots and video clips.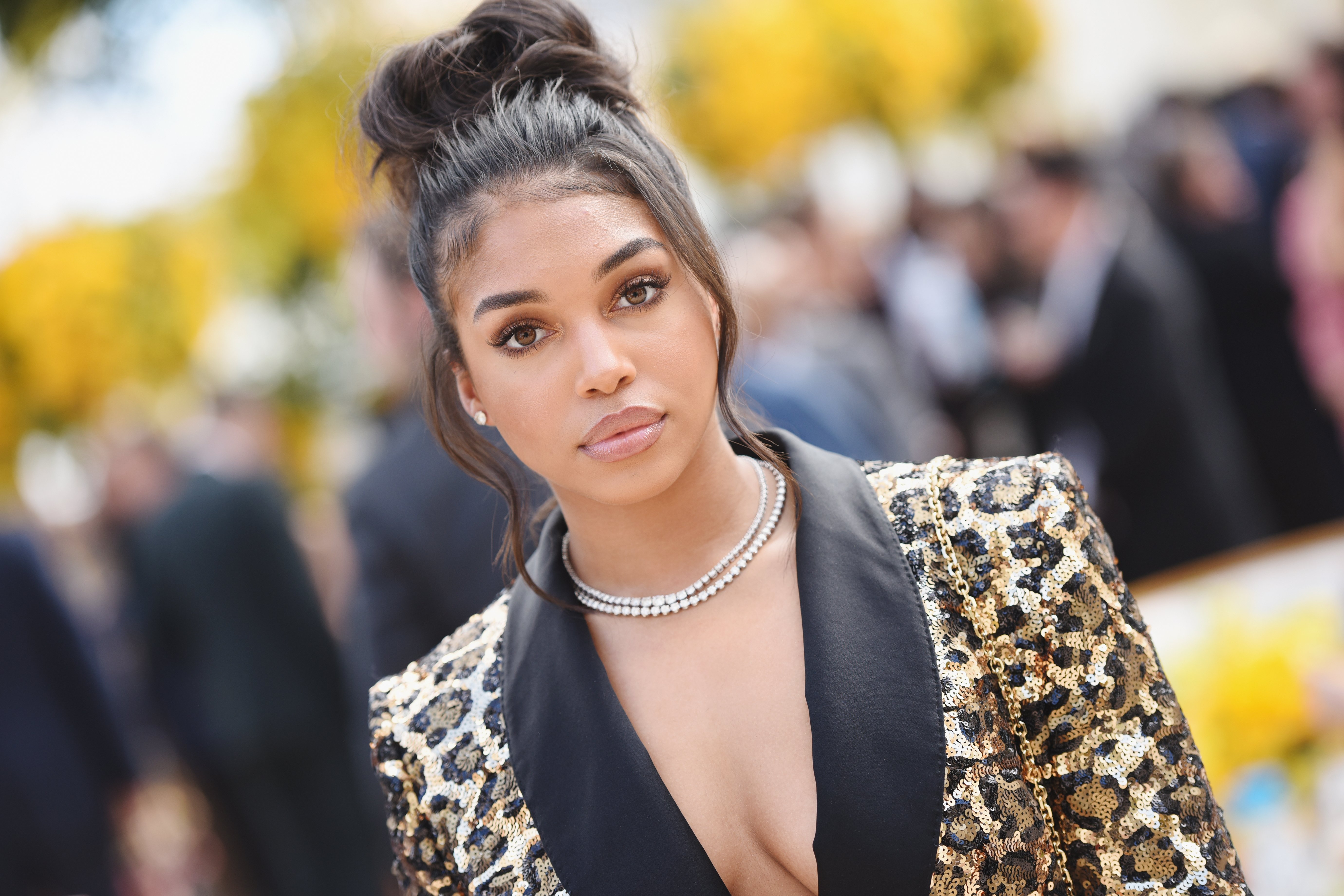 On Monday night, Lori was at it again as she shared a slideshow of herself with her 2.3 million Instagram followers, showing off her exquisite body. Lori looked ravishing in the snaps. She sported a lovely black crop top, large colorful earrings, and a gold bracelet.
The model also showcased a beautiful gold ring as she mesmerized fans with her flawless beauty. Many were left speechless at the jaw-dropping sight, and some made comments like:
"OH MY GOD I love you goodbye."
Fans gushed over Lori's radiant brown skin while others merely wowed at the beauty, flooding her comment section with flaming and love-struck emojis.
Lori has made a habit of posting astonishing photos and videos of herself as she travels around the world in her duties as a brand ambassador.
Lori recently crashed her $125,000 Mercedes into a parked car and was charged after she allegedly tried to flee the scene.
In May, she shot to the top of U.S. Twitter trends when she shared a short video of herself modeling a stringed swimsuit while performing a little dance.
That clip was well received and fans haven't been able to get enough of the Atlanta native since. This month, the model revealed one of the secrets to her incredible physique.
She posted a series of videos of her workout routine at the DogPound Gym. The clips included a short session with her boxing trainer and fans discovered that the 23-year-old is no slouch in the ring.
With all the attention around her body, questions are sure to swirl about the young Harvey's love life. Rumors once surfaced that Lori was dating hip-hop legend, Sean "Diddy" Combs.
However, a relationship was never confirmed, although the two allegedly parted ways last October when Lori unfollowed the musician on Instagram.
The model is now rumored to be involved with rapper Future and she further stoked those fires with a video showing Future kissing her cheek.
Nonetheless, when quizzed on the matter, Lori's stepfather, Steve Harvey, refused to comment on her love life, saying he didn't know anything about it.
Love life aside, Lori recently crashed her $125,000 Mercedes into a parked car and was charged after she allegedly tried to flee the scene. She has since pleaded "not guilty" to the misdemeanor charge.