Al Roker Launches New Book 'You Look So Much Better in Person' — Here's What Fans Can Expect from It
Al Roker has published a new book, 'You Look So Much Better in Person' in which he shares the secret of his success.
NBC weather forecaster, actor, and author Al Roker has published a new book, "You Look So Much Better in Person: True Stories of Absurdity and Success," in which he shares stories about his career, and the unexpected turns his life has taken.
Roker, known for his quirky humor, and his catchy turn of phrase, revealed that he has steered his life by never refusing the unexpected challenges that have come his way.
Roker's new book has been featured on the USA TODAY's list of 5 not-to-be-missed books, alongside poet and Pulitzer prize winner Natasha Trethewey's "Memorial Drive"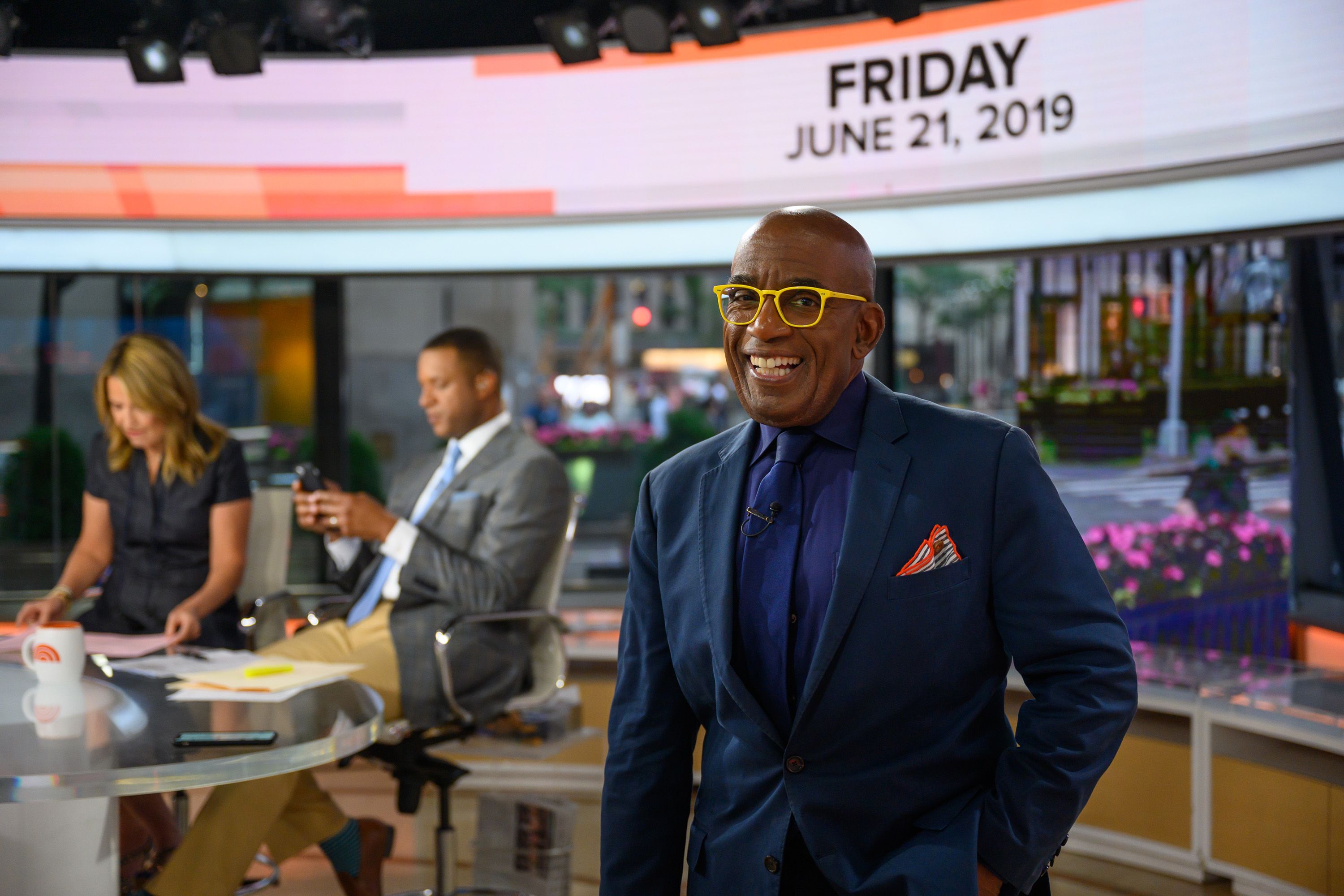 THE ACCIDENTAL WEATHERMAN
Roker, 65, didn't set out to become a weather forecaster. The New Yorker, who graduated from the State University of New York at Oswego with a degree in communications, initially wanted to become a cartoonist.
But as a student, he started moonlighting as a weather anchor for WHEN-TV, and after graduation, he found that he'd accidentally set himself on the path to a career that would make him one of the most popular forecasters and journalists in American. He confided:
"Life is about something much bigger than a plan."
THE POWER OF "YES"
In his book, which was launched on July 28, 2020, Roker reveals that one of his maxims is to "never say no" and "always say yes." Saying "Yes," Roker contends, leaves you open to new experiences and the unexpected -- which he confesses is the only thing that can be predicted: Something unexpected will always happen.
Being open to the "Yes" has led Roker down some unexpected avenues, and they have all ben successful. Roker believes in working without a plan, thus leaving himself open to explore all the unusual opportunities provided by the aforementioned unexpected.
BUILDING A TEAM
One of the most important keys to success, Roker maintains, is building a "team." No-one is ever a success alone, and the help and support of a dedicated team, at work on the home front is essential. Every one of his triumphs, Roker confided, have been the fruit of collaboration.
THE POWER OF "NO"
Of course, it wouldn't be a Roker book without an unexpected plot twist. After all, he is a renowned co-author of a series of award-winning murder mysteries. The plot twist in "You Look So Much Better in Person" is that Roker also extolls the power of "No" as fundamental. He writes:
"The power of 'no' is that if you say 'no' to the things that are not important to you, it gives you more time to say 'yes': yes to your family, yes to your friends, yes to the things you what to do."
In addition, "You Look So Much Better in Person" is filled with stories and anecdotes from Roker's eventful and varied career, all told with wry humor and his own brand of no-nonsense wisdom. Roker's new book has been featured on the USA TODAY's list of 5 not-to-be-missed books, alongside poet and Pulitzer prize winner Natasha Trethewey's "Memorial Drive,", and Aimee Bender's "The Butterfly Lampshade."