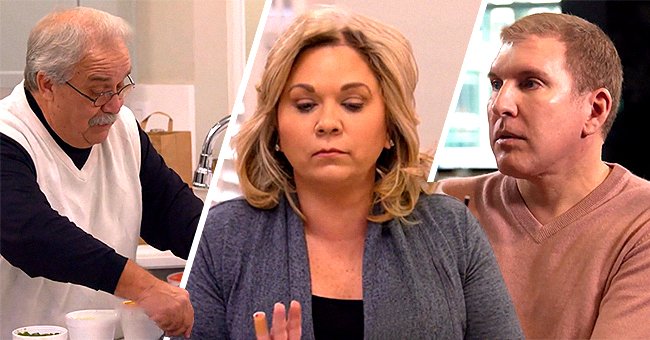 Instagram/chrisley_usa
Todd Chrisley and His Father-In-Law Battle It Out — Who Makes Better Food?
Todd Chrisley of "Chrisley Knows Best" is set to meet his father-in-law for a cooking competition. The most recent episode of the reality TV show will reveal the battle between these men who think their meal will outsmart the other.
The Chrisley patriarch is currently married to Julie, and they share three kids. With their reality TV show, they show a lot of fans their family dynamics, which is often full of exciting drama and fun.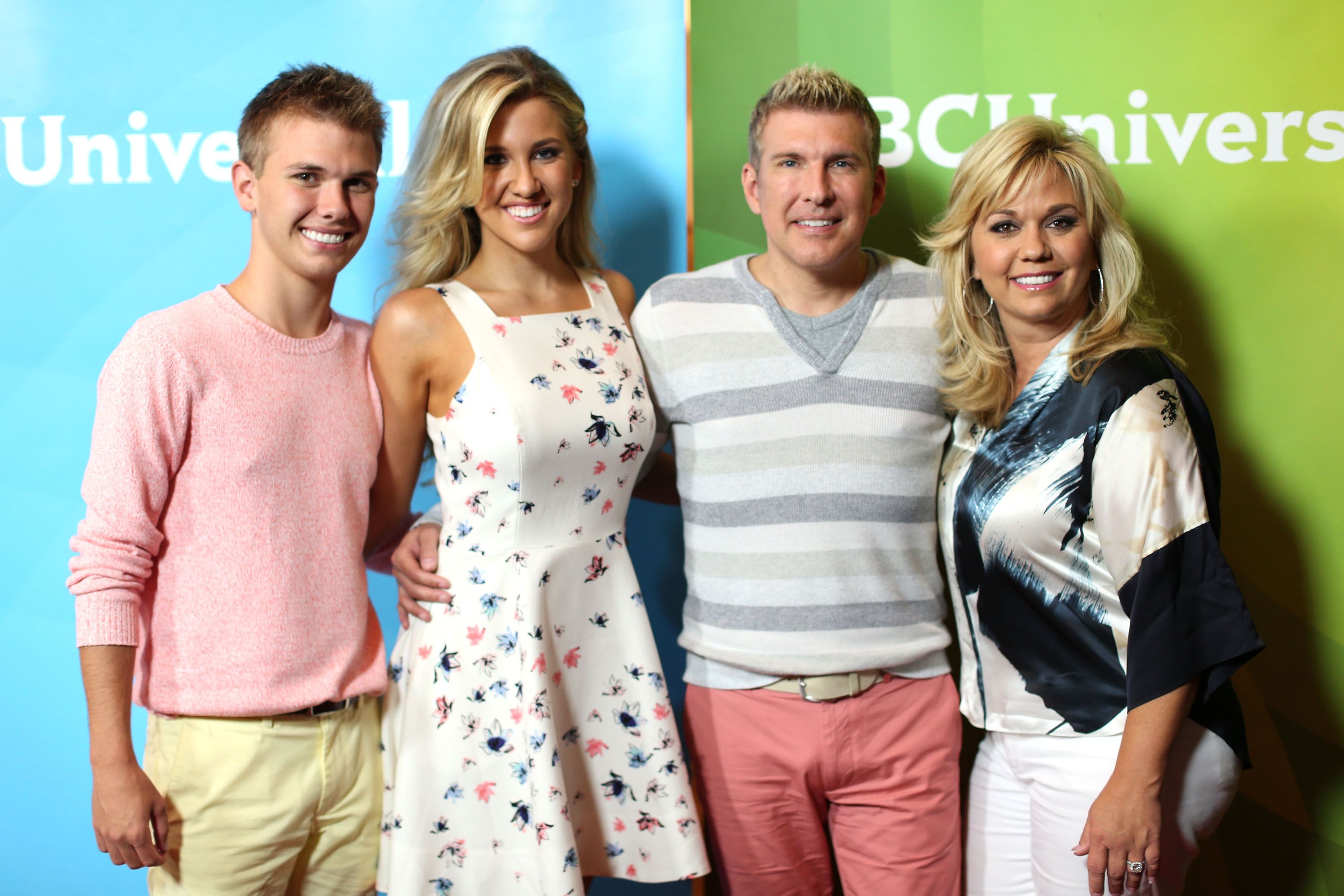 Chase Chrisley, Savannah Chrisley, Todd Chrisley and Julie Chrisley at NBCUniversal's 2014 Summer TCA Tour on July 14, 2014. | Photo: Getty Images
Recently, Todd challenged his wife's dad to a cooking competition. He wants people to know that he has some chef abilities by proving that he can go head-to-head with his father-in-law, who seems somewhat confident too.
The men seemingly want to impress Julie by springing up one of the best birthday dinner dishes for her. A question was asked in the comment section. It read:
"Who do y'all think will cook up a better birthday dinner for @JulieChrisley."
Fans of the reality TV show poured out their answers via the comment section. A lot of them sided with Todd, and they claim that it will be easy for him, as he is always looking for ways to impress his wife. Some supported Julie's dad.
With a birthday dinner in sight, it is confirmed that Julie will be celebrating a new age. There are some personal details about Todd's wife that are very intriguing and defines her personality well.
Some charges were later dropped after they agreed to pay a sum of $147,944.75.
Reportedly, Julie was not a pageant winner, as she claimed. Contrary to the glamourous and privileged life she claimed to have had before being Mrs. Chrisley, Julie lived in a double-wide trailer in Winchester, Southern Carolina.
In the trailer, she lived with her parents and brother, who died by suicide at age 25. She soon met Todd and began dating him. At that time, he was married to his high school sweetheart Teresa Terry, and they share two kids, Lindsie and Kyle.
The pair soon divorced, and it didn't take long for news to reach the media that the then father of two had decided to exchange vows with his second and current wife.
While Todd's personality on the show is more outspoken, his wife is his contrast. This does not mean that she dislikes the affluence and showing off some family life on TV. She has been a part of the show from the onset and is very supportive of the family.
Over the years, she has had a fair share of problems, and luckily, her family was there to give her the necessary support. In 2012, she was diagnosed with breast cancer.
At first, she did think it was critical to get tested, but her husband and loved ones pushed for her to get examined and it ultimately saved her life.
Sometime ago, the Chrisley family was rocked with a legal drama. During this time, Todd's eldest children, Lindsie and Kyle, turned against their dad and dished out some allegations.
Lindsie accused her dad and step-brother, Chase, of threatening to leak her sex-tape. Kyle, who suffered mental health conditions and drug abuse, was formerly estranged with his dad until he became sober and confessed that he had lied against his dad in the past.
The couple was also accused of tax evasion and other illegal activities by the state of Georgia where they reside. Some charges were later dropped after they agreed to pay a sum of $147,944.75.
They are now doing great, though Lindsie is still estranged with the family. The only competition that is apparent is a healthy cooking competition.
Please fill in your e-mail so we can share with you our top stories!