Check Out Chris Cuomo's Wife Christina's Beach Outfit in Photos of Her Posing with a Surfboard
Chris Cuomo's wife, Christina, showed off her toned legs in her latest social media update. Many fans admired how youthful-looking Christina was.
On July 30, Christina shared on Instagram a dramatic photo of herself walking towards the ocean while holding a surfboard. She gazes at the sea with a gentle smile on her face.
The photo has so far amassed more than 8,000 reactions. One of her 141,000 followers wrote that she looks gorgeous.
Wellness maven Christina has been married to CNN journalist Chris since 2001. The beautiful couple share three children - Bella, 17; Mario, 14.; and 11-year old Carolina.
The family's world was rocked when Chris tested positive for the coronavirus last March. A few weeks later, Christina and their middle child, Mario, also contracted the virus.
Recently, Christina faced online backlash after sharing a post that shows her joining a yoga class without a face mask.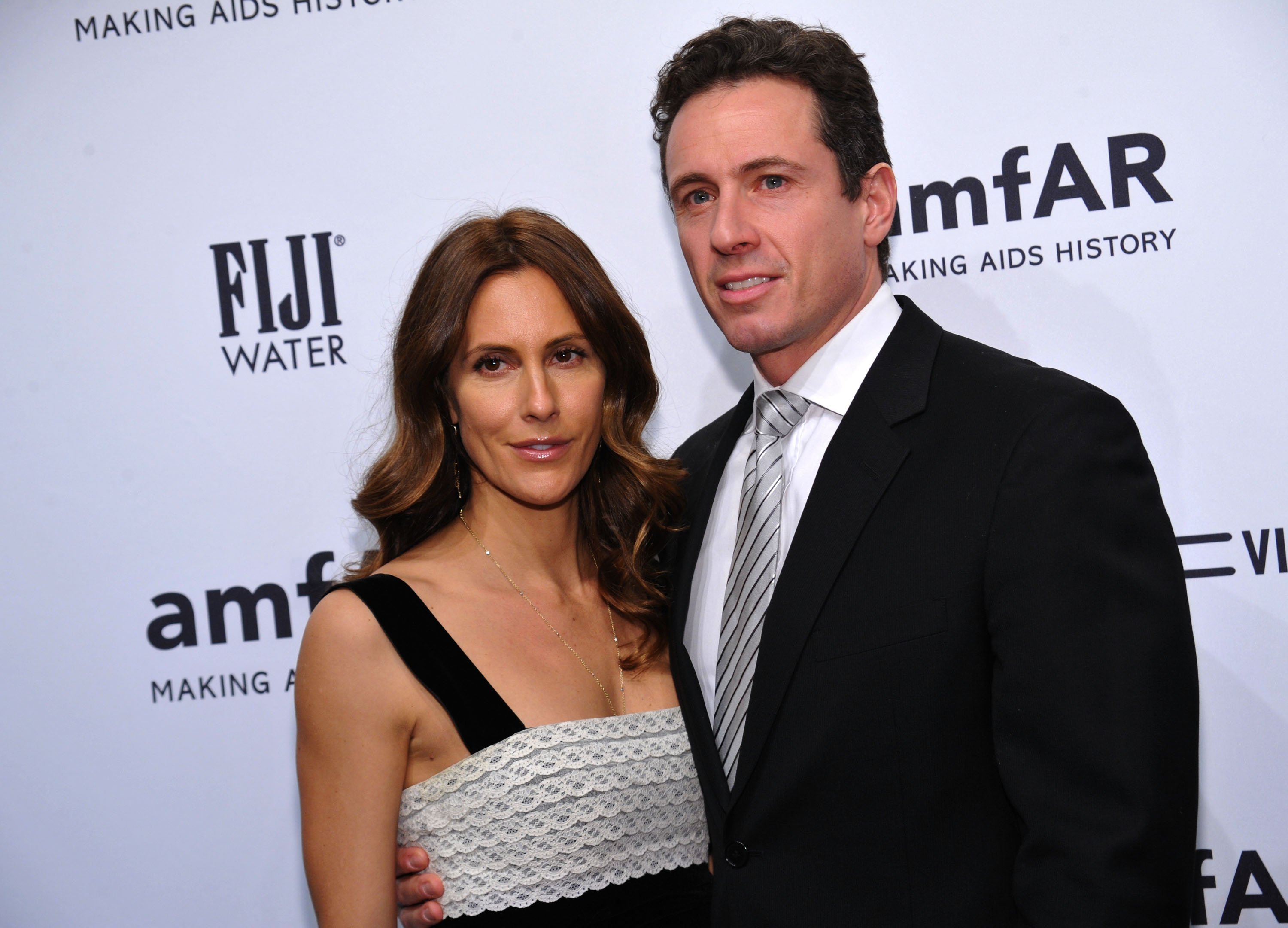 Despite the situation, Chris continued to broadcast "Cuomo Prime Time" from his basement. He kept his fans updated about his condition. He would share about his symptoms, including bouts of intense pain and feverish hallucinations. 
Meanwhile, Christina took to social media to express her worry after Mario got infected. "My heart hurts more than my head over his infection," she said, adding that the virus truly does not discriminate.
They have already recovered and tested negative, as reported by ET Online. With his own lengthy battle against the virus, Chris shared his realizations about the myriad ways COVID-19 has impacted people around the world.
Chris and Christina are admired by many as a couple. Their affection for one another is evident in their social media posts. During Father's Day, Christina uploaded a photo of her husband and paired it with a touching caption. 
She described him as "a man who defies description."She enumerated his good attributes, including his being a loving father and a "fearless parenting partner." She went on to praise him for being a supporter of people in need.
But the couple are also not exempt from public criticisms. Recently, Christina faced online backlash after sharing a post that shows her joining a yoga class without a face mask.
According to Daily Mail, the yoga class was held in an empty Jimmy Choo store. She was criticized because gym owners in New York had been begging the governor, who is Christina's brother-in-law, to allow them to reopen.
About a month earlier, Chris praised his brother for guiding the state well through the COVID-19 crisis. He called the governor "the best politician in the country."
Andrew frequently appears on Chris's night news program, and often they would engage in a banter. Chris's expression of admiration for his brother was a rare, sweet moment.
Meanwhile, Cuomo was featured in his co-anchor Don Lemon's recent throwback post from almost seven years ago. Pointing out that they were still young and skinny, Lemon noted how time has flown by.
Snapped on December 13, 2013, the photo shows Lemon and Cuomo, whose one arm is around the former's shoulder, flashing their famous smiles. Lemon added the hashtag #bromance.