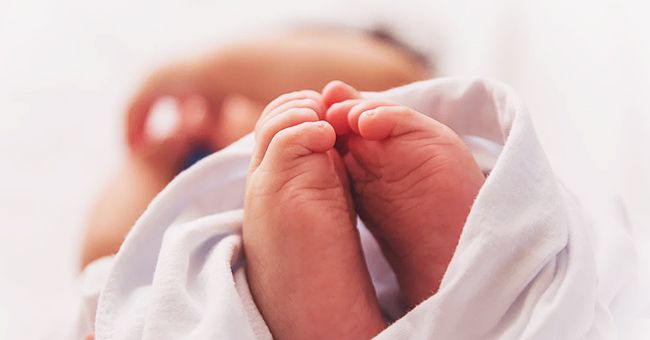 unsplash.com/lumapimentel
Indiana Mom Whose Baby Was Stillborn Helps Other Parents Who Lost Their Babies
Six years after losing her, Jennifer Jara is honoring her baby by helping other parents who have experienced her loss.
The mother from Indiana set up a non-profit called Love, Jessica, named after her stillborn baby.
Through the non-profit, Jennifer helps families who have experienced a miscarriage or lost an infant by paying medical and funeral bills for them.
Jennifer, now mother of three, launched the non-profit on July 1, the day she lost her baby. She recalled the moment the idea for a non-profit came to her:
"I sat down and thought about those days after Jessica was born."
She imagined how anyone could have helped her during those moments she was grieving and realized that having someone take care of the bills would have been greatly appreciated.
Jessica's death in July 2014 was caused by complications linked to Jara's high blood pressure. Before the stillbirth, the unborn baby had stopped growing, although she still had heartbeat.
Jennifer and her husband, Joaquin, never expected her first pregnancy would end at 27 weeks in a heart-wrenching stillborn.
There are now several organizations designed to help the infant loss community.
What made the experience even more difficult was the bills that kept coming while the couple was mourning their first baby's death.
Grief over losing a baby to miscarriage or stillbirth is typically marked with a host of emotions, including anger, sadness and confusion.
It is a difficult experience for any couple, who will have to deal not only with the loss of their baby but the dreams they built together around their baby.
In the United States, about 24,000 babies are stillborn each year, according to the Centers for Disease Control and Prevention. Yet the causes of many stillbirths are unknown.
There are now several organizations designed to help the infant loss community, including the M.E.N.D. or Mommies Enduring Neonatal Death.
As for Love, Jessica, Jara has grieving couples fill out a simple application and submit copies of their medical bills.
The bills are paid directly to the facility and the family is provided a receipt. Several individuals and businesses have donated to Jara's non-profit, and she hopes to be able to give a higher amount for each family or help more families in the future.
Sharing Jara's experience is "Counting On" star Jinger Duggar, who suffered a miscarriage. The show's season 11 will focus on Duggar and her husband Jeremy Vuolo's journey through the pain of losing their baby.
Please fill in your e-mail so we can share with you our top stories!