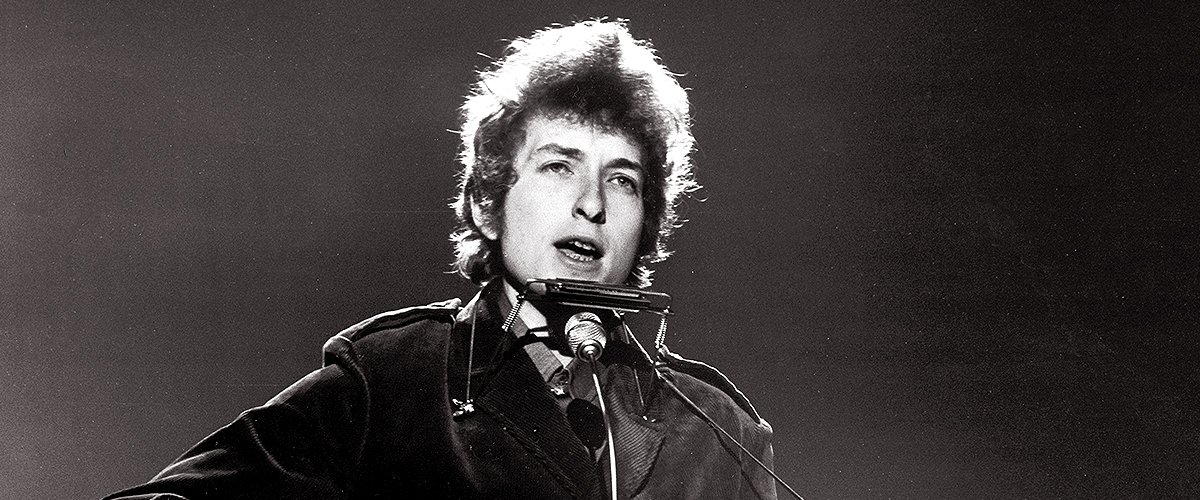 Getty Images
Bob Dylan Has 6 Kids Including a Secret Daughter — Glimpse into His Personal Life
Singer-songwriter Bob Dylan, who has been one of the most famous American musicians in the last five decades, has six children. The birth of one of his daughters was kept a secret.
Born in May 1941, Robert Allen Zimmerman has been involved in the music industry since 1961, when he signed his first recording contract with Columbia Records.
For years, [Bob Dylan and Carolyn Dennis'] marriage and daughter were kept a secret!
It was also at that time that he legally changed his last name to Dylan, and from that point on, he is known as Bob Dylan. Over the years, he has released dozens of albums and written hundreds of songs not only for him but for other artists, as well.
As per his love life, he has been married only twice. Between 1965 and 1977, Bob was married to Sarah Dylan. His second wife was Carolyn Dennis, and they were together between 1986 and 1992. In total, Bob Dylan has six children. Here they are.
MARIA LOWNDS
Bob and Sarah Dylan had four biological children together. Maria Lownds, however, was born to Sarah and Hans Lownds' relationship in October 1961.
Once Sarah and Bob walked down the aisle, he legally adopted Maria and raised her as his own child. Nowadays, Maria is living her life away from the spotlight.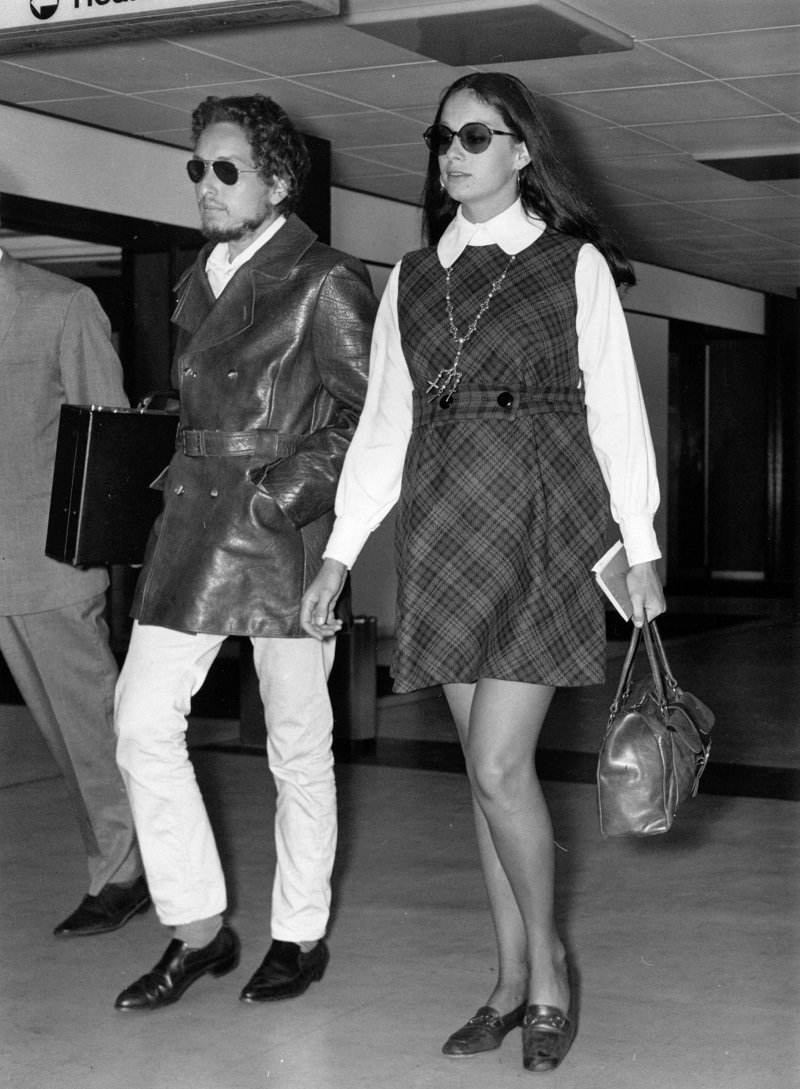 Bob Dylan and then-wife Sarah Dylan on September 2, 1969 | Photo: Getty Images
JESSE DYLAN
Sarah and Bob Dylan's first biological child is Jesse, born in January 1966. Like his famous dad, Jesse is also involved in the entertainment industry as he is a film director, producer, and businessman.
Apart from being the founder of Wondros, Jesse has directed plenty of projects, including the film "American Wedding," some episodes of the TV show "Instant Def," and Will.i.am's Emmy Award-winning music video "Yes We Can."
Coming back to Wondros, it is a global creative agency and production company which mission is "to inspire passion, engage, and motivate people to take action in healthcare, cybersecurity, politics, and other areas for change," as per Jesse's LinkedIn.
ANNA DYLAN
Bob Dylan's second biological child is Anna Dylan, born in July 1967. Just like her eldest sister and pretty much the rest of her family, Anna prefers to keep the details of her life away from the spotlight.
She is nowhere to be found on Instagram and Facebook, but according to the Daily Mail, Anna is an artist.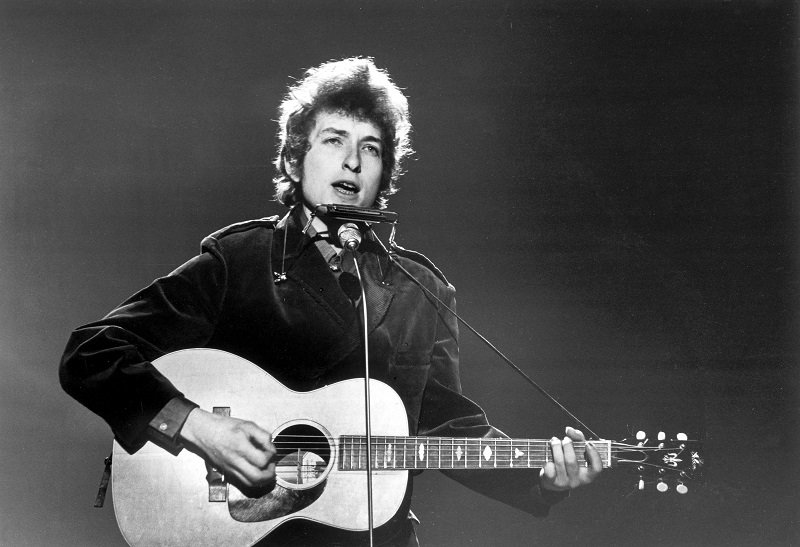 Bob Dylan in the United Kingdom on June 1, 1965 | Photo: Getty Images
SAMUEL DYLAN
In July 1968, only a couple of weeks after Anna's first birthday, Samuel Dylan was born. Again, there is little-to-no information available about Bob's third biological child.
Apparently, out of Bob Dylan's six children, only his two youngest decided to follow in their dad's footsteps and pursued a career in the music industry.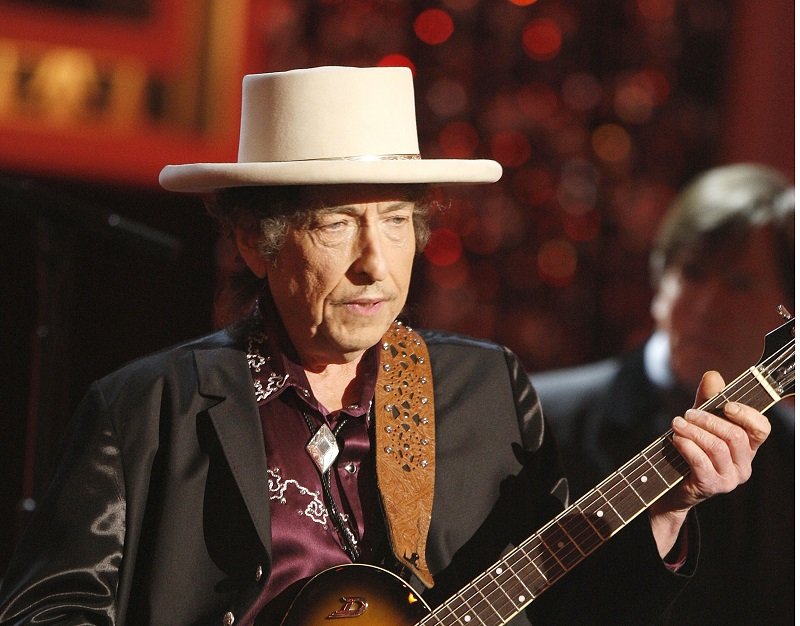 Bob Dylan on June 11, 2009 in Culver City, California | Photo: Getty Images
JAKOB DYLAN
One of them is Jakob Dylan, born in December 1969. He is the lead singer of the rock band The Wallflowers. Although Jakob likes to keep the details of his life in private, he once described Bob as a loving father. He admitted:
"Other people have put that tag on [Bob] in some otherworldly sense. I say it as any kid who admired his dad and had a great relationship with him."
Jakob also pointed out that Bob never missed any of his Little League games and that he even collected every home run ball that Jakob ever hit.
DESIREE GABRIELLE DENNIS-DYLAN
Vocalist Carolyn Dennis became Bob Dylan's wife after he and Sarah Dylan divorced. However, they kept that relationship away from the limelight to give their daughter, Desiree Dennis-Dylan, a normal life.
For years, their marriage and daughter were kept a secret! It is important to point out, though, that it was a mutual decision to favor Desiree's upbringing.
Nowadays, some details of Desiree, born in January 1986, are available online. Just like her talented parents, she is a singer and also plays the drums. For years, she performed for The Young Americans.
Bob Dylan's children are all grown-ups, and judging by Jakob's description of his dad, they all have a very good relationship!
Please fill in your e-mail so we can share with you our top stories!