Jessica Kyzer, Mother of Snoop Dogg's Grandson Talks Exclusively on Co-Parenting & Her Career
Jessica Kyzer is the proud mother of Snoop Dogg's first grandchild. Since being thrust into the spotlight, she has maintained a relatively private life. In an exclusive interview with AmoMama, she gives a rare look into her life.
The pressures of becoming first-time parents can be daunting for anyone. However, for Jessica Kyzer and Corde Broadus, they had millions of eyes watching them when rapper, Snoop Dogg, announced the birth of his first grandson.
Since welcoming their son, Zion Kalvin Broadus, in 2015, Jessica has done her best to maintain her privacy. She is raising her son in California, a place she also called home during her childhood. 
Despite Jessica's split from her long-term boyfriend, she maintains a close bond with him and his family. She has managed to strike the perfect balance with trying to give Zion a normal life while keeping him connected to his famous family.
"The hardest thing for me was my son's birth announcement being worldwide news. I don't think anyone can prepare for that level of anxiety."
The young mom is a self-proclaimed "Jane of all trades." Driven by her passion for sharing the benefits of holistic living, she recently launched her own brand called "Holistic Ritual." Among her many talents, she is also a makeup artist and esthetician.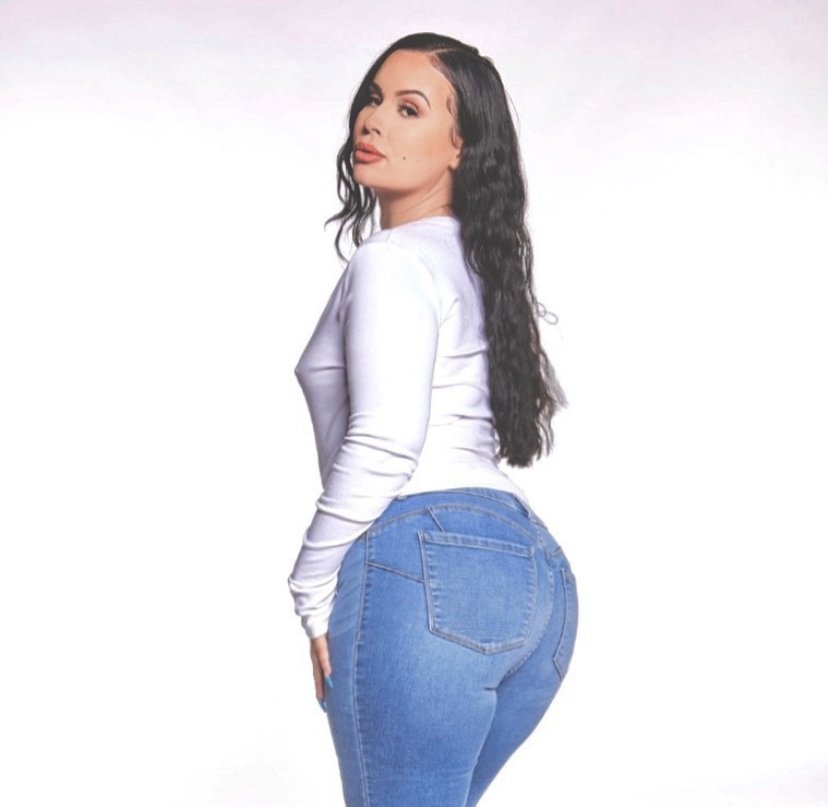 Jessica only shares part of herself on social media, and the headlines written about her only give fans a glimpse of her life. 
In this exclusive interview with AmoMama, she talks about everything from her childhood, co-parenting, and her career. Jessica also shares her perspective on raising her biracial son in America.
Where did you grow up, and what are some of the highlights of your childhood?
I was born in Southern California. As a young child, my family moved to Tucson, Arizona, because my Dad's job was opening a new location out there. I stayed in Tucson until I was 16 when [sic] I came back to California, where I still am 12 years later.
I think the best highlights of my childhood were coming back to LA for the summers. I didn't have any family in Arizona, so it was hard. Summers, I got to come back and live in my natural habitat.
My summers were spent up in the mountains of Big Bear Lake or at the beaches in Orange County. It was a lot of fun, plus all my cousins were boys, so we did a lot of adventurous things as kids. 
What are you doing now with your career and passions? 
I've always been a Jane of All Trades. I've worked in the Medical Marijuana industry for a little over ten years. I've worked as a budtender and have hosted cannabis events throughout So Cal [sic].
But I am also a licensed esthetician and a makeup artist by trade. I laugh because a lot of the blogs say I'm a model and an actress, which isn't a complete lie.
However, I haven't done either in a very long time and nothing major. These days I focus more on doing things to build my own brand and am finishing up my fashion design and merchandising degree.
It's one thing to be a pretty face, but it's another to try to add to the greater good of the universe. I have decided to combine my love for cannabis with my passion for skincare and beauty rituals.
While I went through my darkest moments in life, indulging in healing self-care rituals brought me back to myself. To love on yourself and worship your God-given temple is a beautiful thing and the first step to living a happy, fulfilled life. With that being said, I just launched my own brand called "Holistic Ritual."
My mission statement is to create a holistic approach to skincare, beauty, and life. I want to engage my customers with products and self-care rituals to live by, for optimal wellness! I am starting off with a 2,000 Mg full-spectrum CBD tinctures, all sourced from organic sun-grown hemp.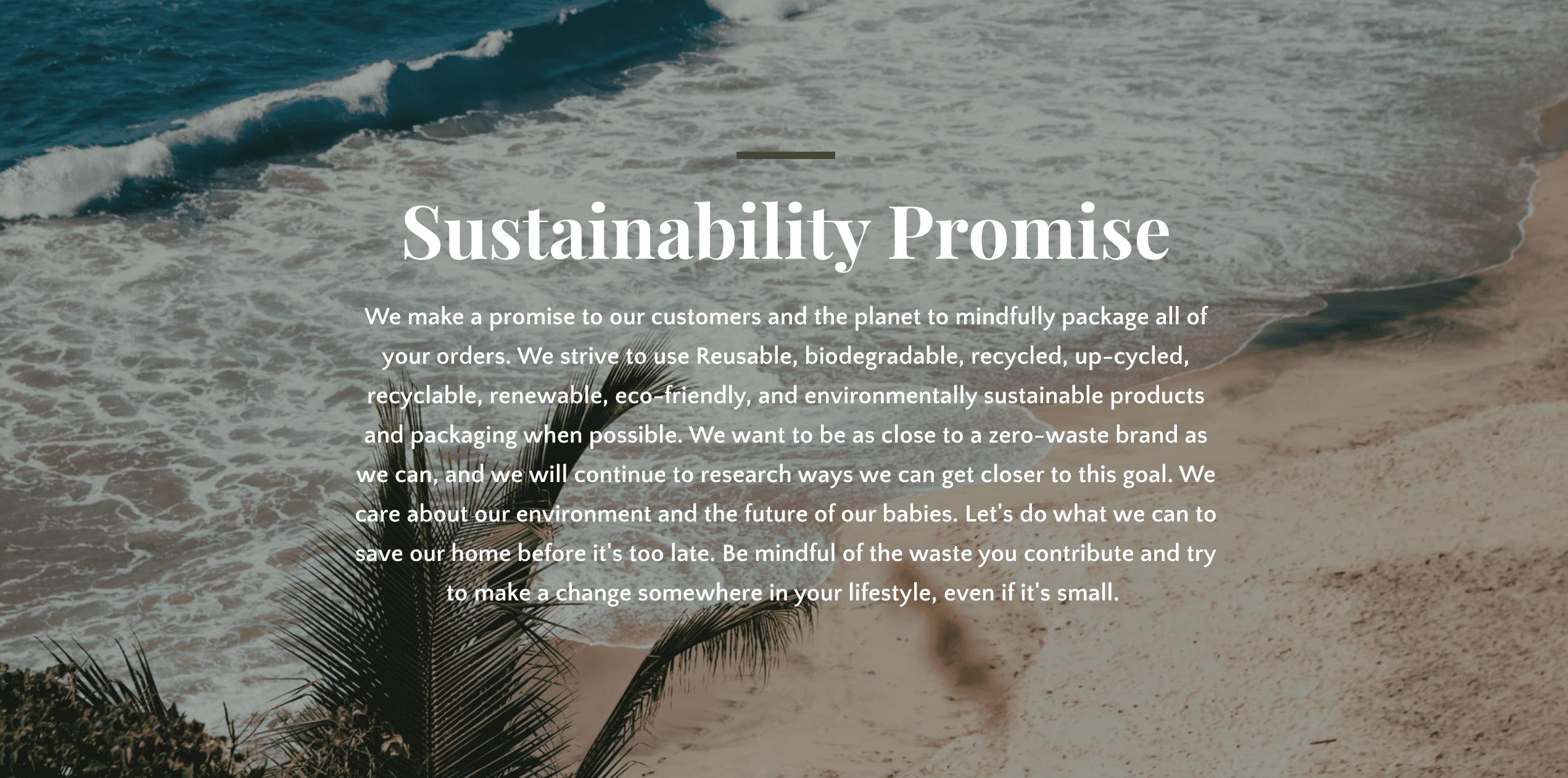 I am so happy to share this with everyone. I really put a lot of effort into creating these products. Eventually, I will be adding more CBD products and other skincare and wellness products. I also have a sustainability mission to be as close to a zero-waste company as possible. 
How has quarantine been; where have you spent it?
Quarantine has been crazy. I don't even wanna talk about it I just want it to be over.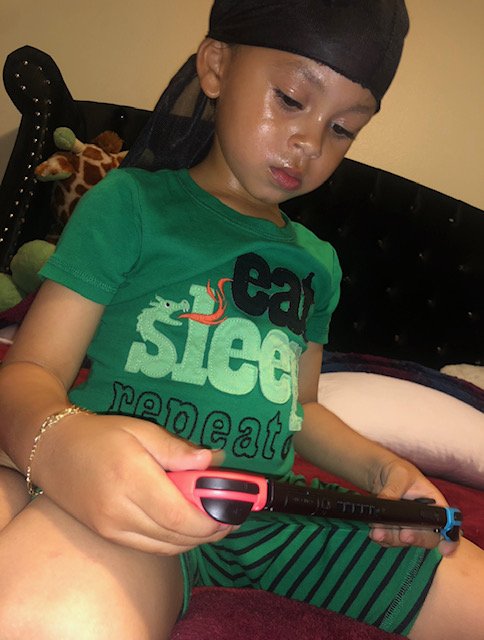 What is your favorite activity while at home?
When at home, I just like being comfortable and relaxing with my family and our dogs.
What are your ultimate goals for the future?
I just want to be healthy and happy. I want to give my family the best life they can have. I want to raise my babies to be great people in society. I want to help heal the world through self-care and self-love. I want to be great.
How did you meet Corde Broadus? What was your relationship like?
Corde and I are from the same area of California. We met by chance back in 2011; LA is really smaller than people think. He was like my best friend for a really long time.
"Honestly, I was trying to be hard on him…I wanted him to miss me."
Zion was made from nothing but love. That's the homie forever, even though he gets on my nerves most of the time these days, haha.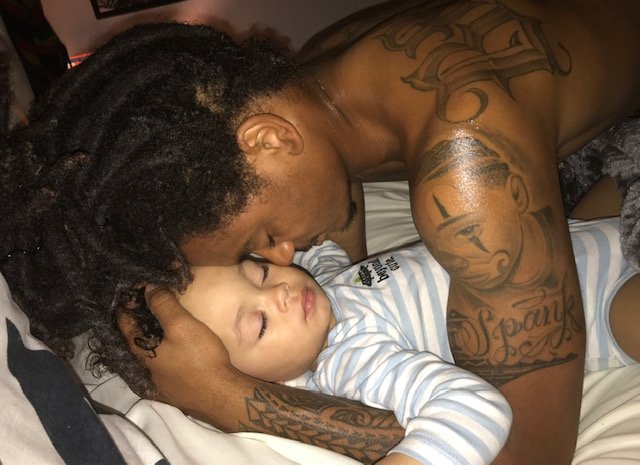 As far as we are aware, you broke up with Corde Broadus a few years ago. What was the reason for the split, and what is your co-parenting relationship like today?
Honestly, I was trying to be hard on him…I wanted him to miss me…I don't want to go into details about the things that happened between us.
But I will say it was really hard for me and I have a lot of regrets I live with daily. But we have a beautiful, healthy son, and we can communicate these days, so above all, that's the most important part of our story.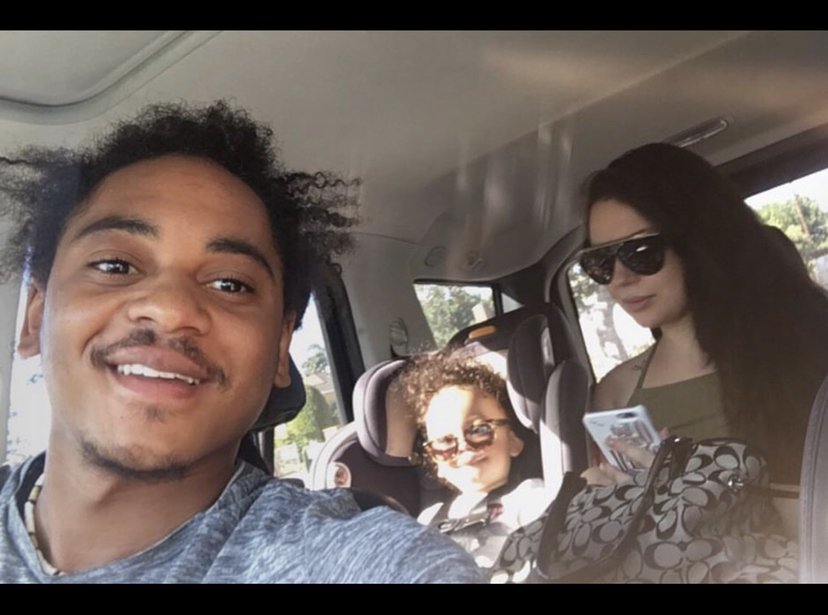 How does the Broadus family foster a relationship with you and your son?
I have a great relationship with the family. They go above and beyond for Zion, and for that, I am forever grateful to them.
How has your connection to the Broadus family influenced your life?
This connection has helped me to move differently in my daily life. I am a lot more cautious of my surrounds [sic], and I am a lot more private with my personal life.
What is Snoop Dogg's relationship like with his first grandson?
Zion has a great relationship with Snoop. He recognizes his songs when they come on the radio, and it's really cute.
Snoop takes Zion into the studio and lets him play around on the equipment. It's precious to see, and I cherish those moments for my son.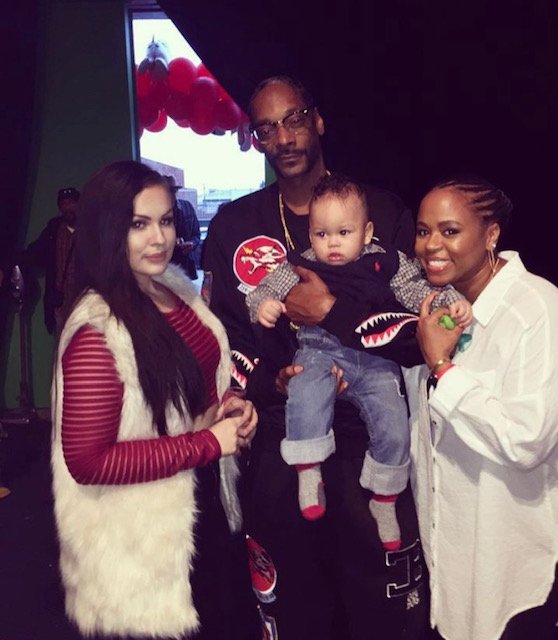 What does your son call him?
Papa Snoop or Paw Paw!
In October, you joined Snoop Dogg and the rest of the Broadus family at "The Addams Family" premiere, how often does Zion go to Hollywood events? Does he want to be in the entertainment business someday?
That was so much fun! He's been a few times. He went with his Papa Snoop when he received his Star on the Hollywood Walk of Fame, amongst other events, occasionally.
When I ask him what he wants to be when he grows up, he says, "a kid," I think we all can relate! He loves to sing and dance, so maybe he'll be in the entertainment business. I will support him in whatever he wants to do.
What was it like being a mother at a young age?
Of course, I struggled; I think motherhood is a challenge at any age. The hardest thing for me was my son's birth announcement being worldwide news. I don't think anyone can prepare for that level of anxiety. I managed to get through all of that and learn how to co-exist with the media.
Zion was an angel as a baby, he always slept 8 hours, he was well behaved, and he was so cute! If I could do it over again, I would a million times more! I also had help from our families.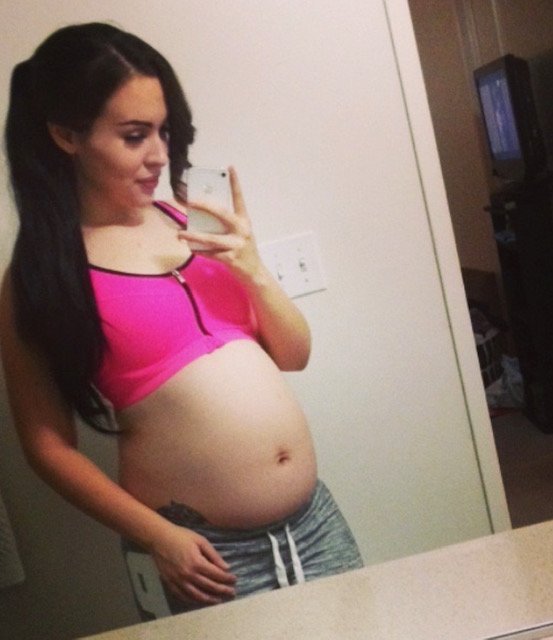 What inspired you to name your son Zion?
Actually my cousin suggested the name, Zion. I looked into the meaning a little bit more when I was pregnant. "Zion; a utopian place of peace, unity, and freedom. Heaven on Earth." Once I read that meaning I was sold. That's what I feel when I look at my son.
Of course, his dad was on board because he was on his Rasta vibes, so it fit our family. We gave him his grandpa's name for a middle name and spelled [sic] it with a "K," which is also his dad's middle name, Kalvin.
Who do you think Zion takes after in the family?
He looks a lot like his Uncle Cordell when he was little. But he laughs just like his Daddy, and they have a lot of the same body language. He also looks like his Mama Tae; he has those big puppy dog eyes like her. When he was first born, his smile looked just like his Papa Snoop.
A lot of people say he resembles me. He got my Dad's big head for sure! He has a lot more growing to do, so to be determined!
What would you advise other young women who are about to become mothers?
ENJOY IT. If there's drama attached to your situation, if you're stressed, if you're anxious, put all of that to the side and enjoy your baby. That mother-child bond for nine months is once in a lifetime, and it is so special.
Hold onto that feeling, let time stop a little bit and get to know your baby even before they take their first breath. Everything else will work out how it's supposed to. Let your pregnancy empower you as a woman. We are amazing and strong.
What is the hardest thing about trying to balance motherhood and your career?
It's all hard. There's [sic] not enough hours in the day. That's why they say it takes a village to raise a child. It's so important to have a schedule, so you don't miss out on the important things for your family and your career. Family first always.
What do you love the most and least about being a mother? 
I love cuddling with my son. It's literally how I center myself from the stressful world. My least favorite part is cleaning pee off the toilet seat every time I need to use the bathroom. Boys will be boys, they said… 
What are the most important lessons you want to teach your son?
To do everything with love. To protect. To think about how his actions will affect others. To give. To feel. To allow himself to be human, and not to get caught up in the masculinity society puts on our men.
To be a good man to a woman and to be a good father to his children. To be selfless. To care about things outside of himself. To love unconditionally. To forgive. To be loyal. To move wholeheartedly. To have compassion. To be a person who positively contributes to the world. 
I would be remiss if I didn't ask you your feelings about what is going on in the U.S. at the moment with the senseless death of George Floyd. How are you and your family dealing with this?
I am heartbroken. To watch a grown man call out for his mother with his last breath is something I pray my child never has to experience.
No words can justify the pain I feel for the black community. I am dealing with this situation by using my privilege and platform to spread awareness about what's really going on in this country.  
Are you #BlackMomWorried about your son?
I am not a black mom, but I have a black son. I am so worried about the world I will be raising him in. I feel like as a mixed black child, he not only faces racism, but I have already experienced colorism on Instagram as well because he is so light in complexion.
I just plan on protecting my baby as best I can and educating him so he can educate those who he has to deal with when I'm not around. I want to make sure he knows about his cultural history and that he's proud and loves all parts of who he is.
What message would you want to relay, as a mother, to all the moms who are struggling out there right now?
Keep on pushing. Life is hard. Make sure to stay on top of your mental and physical health because nobody can raise these babies if we're not on our game. It's easy to fall into our depression, but keep fighting. BE STRONG.
Be an example and a light for your children. Mother's are so important. And ask for help when you need it. Be honest with your loved ones and with your healthcare professionals. It's ok to take a day off and get back to you. 
ⓘ We at AmoMama do our best to give you the most updated news regarding the COVID-19 pandemic, but the situation is constantly changing. We encourage readers to refer to the online updates from CDС, WHO, or Local Health Departments to stay updated. Take care!