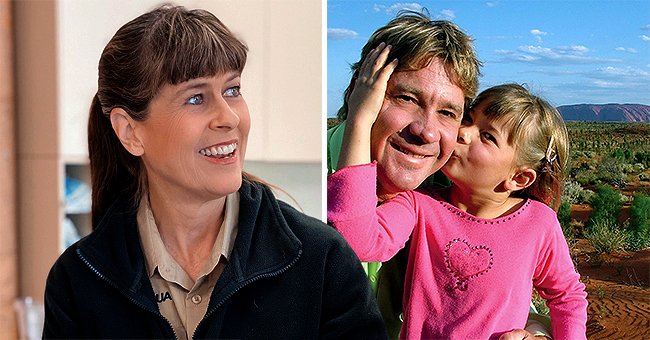 GettyImages twitter.com/TerriIrwin
See How Terri Irwin Reacted to Her Daughter Bindi's Pregnancy News
Terri Irwin is over the moon as she announces that her daughter, Bindi, will welcome her first child with her husband, Chandler Powell. Though he is not with us, Terri knows her husband would be proud.
On Tuesday, Terri Irwin jumped on Twitter to share the exciting news that she is about to become a grandmother. Her daughter, Bindi, 22, is pregnant after getting married to Chandler Powell back in March.
The young couple tied the knot in Australia with immediate family and one close friend amid the coronavirus pandemic. Terri, 56, is thrilled by the coming addition. Her tweet is found below.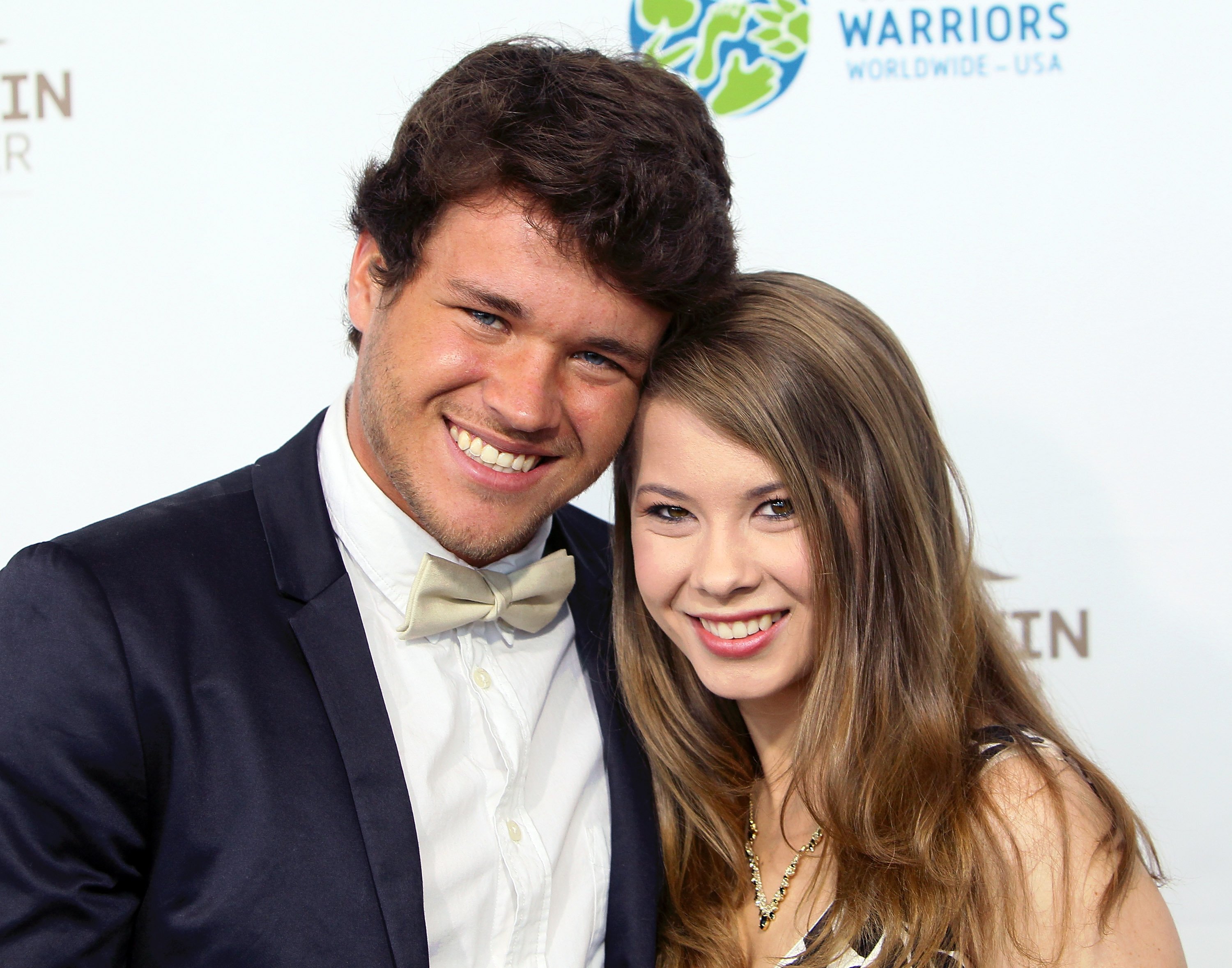 Chandler Powell and Bindi Irwin attend the Steve Irwin Gala Dinner at L.A. LIVE on May 21, 2016, in Los Angeles, California. | Source: Getty Images.
TERRI SHARES THOUGHTS ABOUT STEVE AMID DAUGHTER'S PREGNANCY
The animal caretaker wrote: "This is the best day ever! [...] Words cannot express the love that is filling my heart." Terri then referenced her late husband and animal lover, Steve Irwin.
"While I wish that Steve was here to share this beautiful moment, I know that he would be so proud," she wrote sweetly. Terri included a photo of her standing next to her daughter and Powell.
All three were dressed in their Australia Zoo uniform. They each held onto another tiny uniform in the middle to represent the unborn child they eagerly expect.
BINDI LETS HER FANS KNOW ABOUT PREGNANCY
Terri's heartwarming tweet followed Bindi's own announcement made on the same day. In an Instagram post, she revealed that she was in the first trimester of her pregnancy, and the baby is due next year.
Bindi shared a photo of her and her husband holding up the tiny brown Australia Zoo uniform and standing in a forest-like area. She was not afraid to ask her followers for their "best advice" and prayers.
Though her father is not here for her life-changing year, Bindi and her family were able to pay tribute in a unique way thanks to a talented fan of Steve.
A FAN OF THE IRWINS GIVE THEM HEART-WRENCHING PORTRAIT
Earlier this month, the family posed together and showcased the fan's portrait depicting Steve at Bindi and Powell's March wedding. As usual, the entire clan wore their Australia zoo uniforms.
However, in the portrait, Bindi wore her wedding dress, while Powell was donned in the blue button-down and formal pants he wore at the nuptials. Her mother wore the black long-sleeve blouse she had on.
Bindi's brother, Robert, 16, had on his navy button-down. In the center, Steve was drawn in wearing his signature green shirt and khaki pants. Fans will remember the outfit from his show, "The Crocodile Hunter."
The entire family, including the family's two late dogs, appeared to be wearing a smile in the impressive painting which Bindi credited to digital artist, Debb Oliver, in her caption. They sent Oliver a thank you later and zoo goodies for the piece.
Please fill in your e-mail so we can share with you our top stories!