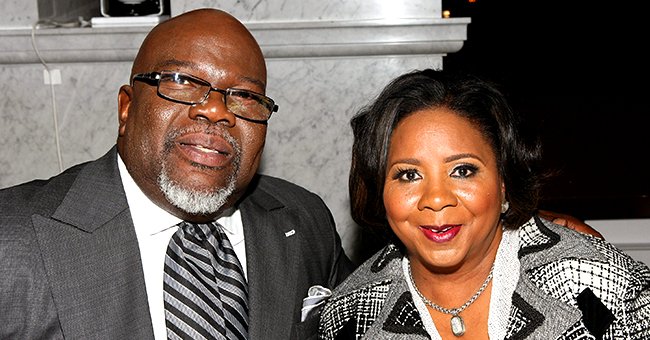 Getty Images
Bishop TD Jakes' Wife of 38 Years Serita Stuns in a Yellow Outfit – See Fans' Reactions
Bishop T.D Jakes's wife of almost four decades, Serita Jakes looks captivating in a mustard-colored outfit in a motivational post recently shared on Instagram.
Bishop T.D Jakes' wife of 38 years, Serita Jakes looked absolutely stunning in a recent picture posted on her Instagram page. The picture was accompanied by a lengthy motivational message for her followers which read:
"Pay close attention to the present you are creating. What you build today should reflect the future you are dreaming of. Our God is orderly."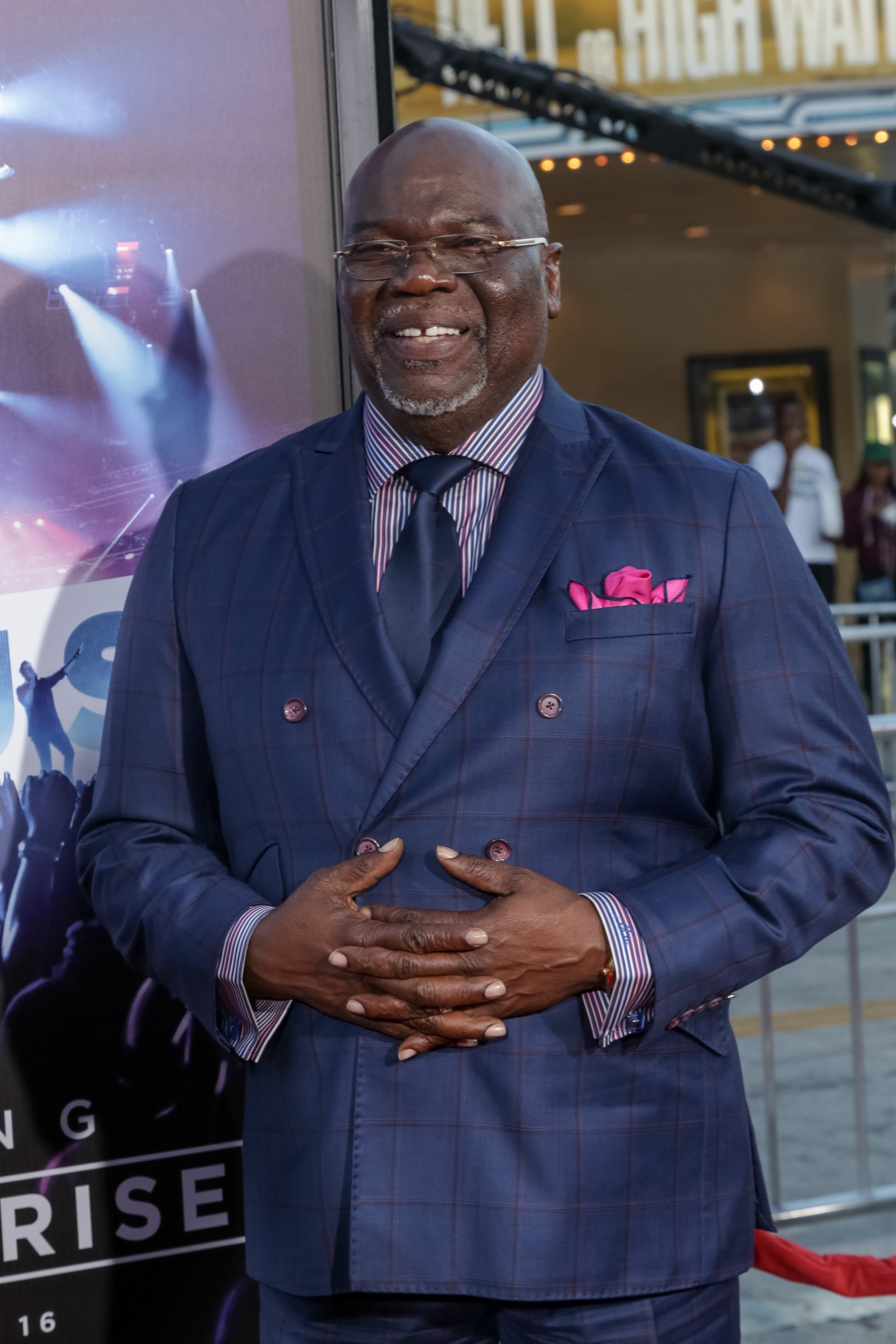 Bishop TD Jakes attends the Premiere Of Pure Flix Entertainment's "Hillsong: Let Hope Rise" at the Mann Village Theatre on September 13, 2016 in Westwood, California. | Photo: Getty Images
Serita's caption continued asking her followers if their strategy consisted of the order and structure they needed to build a solid foundation.
She then quoted a bible verse, Matthew 7:24-27, teaching her readers to put God's words to use so that their foundation would be strong and solid in the face of any uncertainties.
The beautiful 64-year-old was wearing a mustard-colored outfit with her short dark locks framing her face. Her followers were captivated by how stunning she looked, commenting that she was absolutely gorgeous.
Born on August 19, 1955, Serita first met her husband at a church in West Virginia when he was still a young 23-year-old preacher.

Fan's comment on Serita Jakes Instagram post | Source: Instagram.com/seritajakes
They eventually tied the knot in 1981 and went on to have five children together. Almost 40 years after they said "I do," the husband and wife are still going strong and spreading the gospel side by side.
The Bishop said that they shared an "unexplainable connection" and remained friends at the core of their relationship as husband and wife.
Serita's union with the Bishop has always been one admired by many, but according to him, it took a lot of extreme hardship to get to where they were.
Jakes once revealed that their bond became irrevocably strengthened when he and Serita got into a horrific car accident six months after their wedding and she sustained severe injuries in her feet and legs.
The doctors were afraid that she might never walk again, but all through that dark period, her husband was by her side. He focused his all into giving her the care that she needed, he prayed for her and did just about anything else to make sure that she returned to good health.
After several attempts at teaching her how to walk again, Serita fully recovered and was back on her feet. Both Serita and Jakes felt that that period in their lives brought them closer together than they could have imagined.
The Bishop said that they shared an "unexplainable connection" and remained friends at the core of their relationship as husband and wife. Decades later, the stunning, smart woman that Jakes fell in love with is even more beautiful and smart.
Please fill in your e-mail so we can share with you our top stories!