Pastor John Gray's Wife Aventer Flaunts Her Figure in an All Black Outfit in New Photos
Aventer Gray looked fetching in a new Instagram post as she turned out in a trendy black outfit. The pastor showed off her lovely figure and hair as she shared the gospel with her fans.
Aventer Gray, the wife of famous American pastor John Gray, lit up the week of many social media fans with some words of wisdom.
On Tuesday, Aventer treated her 215,000 Instagram followers to photos of herself posing in front of a lawn while donning a lovely outfit. The philanthropist looked stunning as she showed off her natural curly hair and dazzling smile.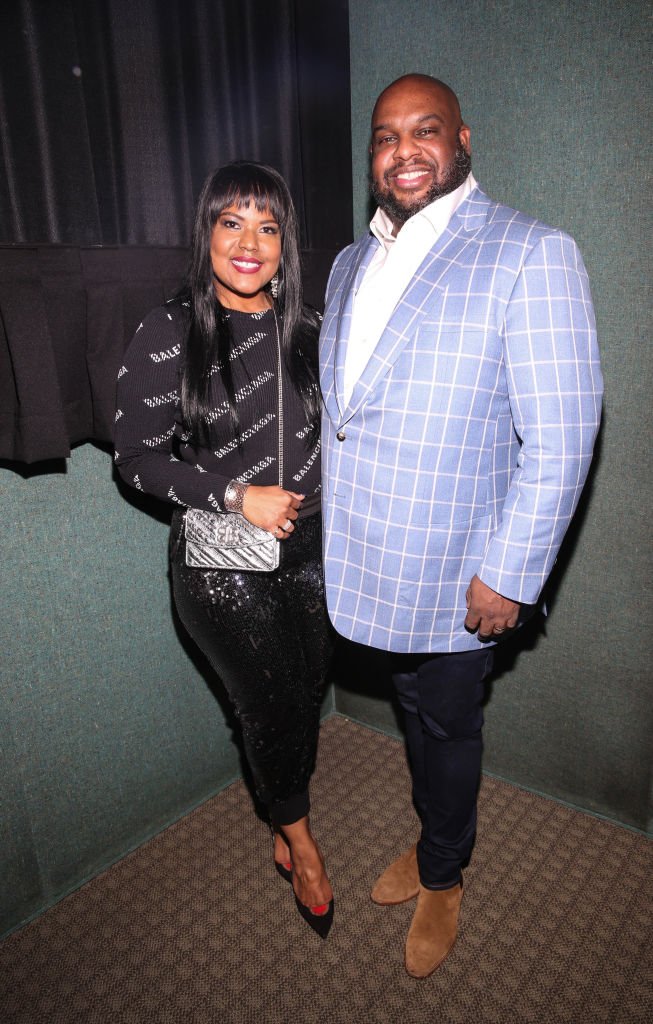 Aventer turned out in a cute black T-shirt displaying the words "Thou shalt not TRY ME." She also sported a pair of pants and added some lovely black and white footwear to match.
She clearly meant the comical Bible quote on her shirt and she emphasized in her caption that she was not to be trifled with. She claimed:
"If you haven't learned, trying me, is a Try against Him [Jesus]."
The mother-of-two urged her followers to "try" Jesus stating that He could save them and His grace was sufficient to see them through life.
Fans responded warmly to the pastor's wife's message, but most of the comments revolved around Aventer's look. Many followers complimented her outfit and natural hair, saying she looked beautiful.
Gray then responded to the claims that he had fathered another child.
Aside from some stunning social media appearances and TV series, the Grays have recently been in a few headlines, and not always for the right reasons.
Pastor Gray, Aventer's husband, was recently in the spotlight over rumors that he had engaged in extramarital affairs, with some even claiming the 47-year-old had fathered a child outside his marriage.
Nonetheless, when interviewed alongside his wife on the daytime talk show, "The Real" in 2019, Gray firmly asserted that he was never unfaithful.
However, he did admit to having an "emotional affair" with another person to whom he divulged some personal issues and challenges during a difficult period in his marriage.
Gray then responded to the claims that he had fathered another child by pointing at his two children during a sermon and referring to the duo as his "only begotten" son and daughter in whom he was well pleased.
Gray is no stranger to public scrutiny and was in hot water two years ago for splashing $200,000 on a brand new Lamborghini which he gave his wife for their eighth anniversary.
The Ohio native later emotionally defended his decision, stressing that the money wasn't taken from his church salary or other church funds.