Daily Joke: A Scientist Is on His Way to an Important Press Conference
A scientist was on his way to a conference and agreed to switch places with his look-alike driver. While at the event, the driver was asked a difficult question, but he smartly diverted it to the real scientist.
One of the most prestigious scientists in the world was invited to speak at a conference. On the way to the event, he tried to go over his notes for the last time.
While still in the car, the scientist turned to his driver, who looked a bit like him and expressed his frustration over going for conferences. According to him, he always ended up saying the same things.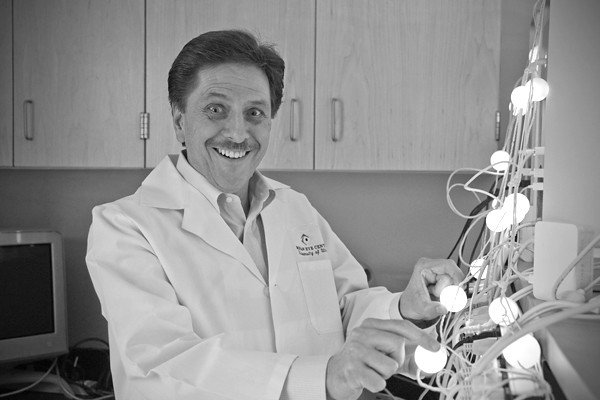 The driver understood his boss's frustrations and seemed to agree with the claims that he always said the same things.
The driver then explained that even though he did not know anything about science, he could speak in place of his boss at the conference, considering their resemblance.
On hearing this, the scientist's face lit up at the great idea and agreed for them to switch places. So the men switched clothes, and when they got to the event, the driver went on stage to deliver the speech as the scientist.
The real scientist who was dressed as the car driver sat with the rest of the audience.
However, there was a man in the audience who wanted to impress anyone with his intelligence. So he thought of a tough question to ask the scientist with the hope that he won't be able to answer.
While the conference was going on, the man stood up to interrupt and went ahead to ask his question. This was followed by a long silence in the room, as everyone in the audience anticipated the scientist's response.
Although the driver was caught by surprise, he applied wisdom. He looked straight into the man's eyes and said:
"Sir, your question is so easy to answer that I'm going to let my driver answer it for me."
You can read more jokes here.
Source: Startsat60