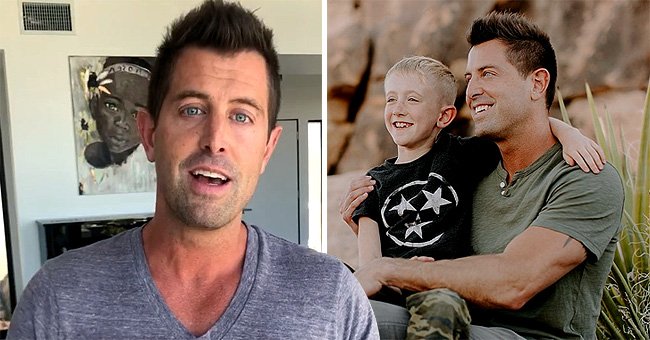 instagram.com/jeremycampofficia
Christian Star Jeremy Camp Wishes His Son Egan Happy Birthday with a Rare Snap
Gospel singer Jeremy Camp and his son, Egan, looked happy in the rare picture that the doting father used to mark his son's ninth birthday on Instagram.
Even though contemporary Christian music singer-songwriter, Jeremy Camp, doesn't share a lot about his family on social media, he couldn't resist posting a picture when his son, Egan Thomas Camp, turned 9.
The celebratory picture featured the father and son duo sitting on a rock as they smiled brightly at the camera. Young Egan sat on his father's lap and with his arm around Jeremy's shoulder for support.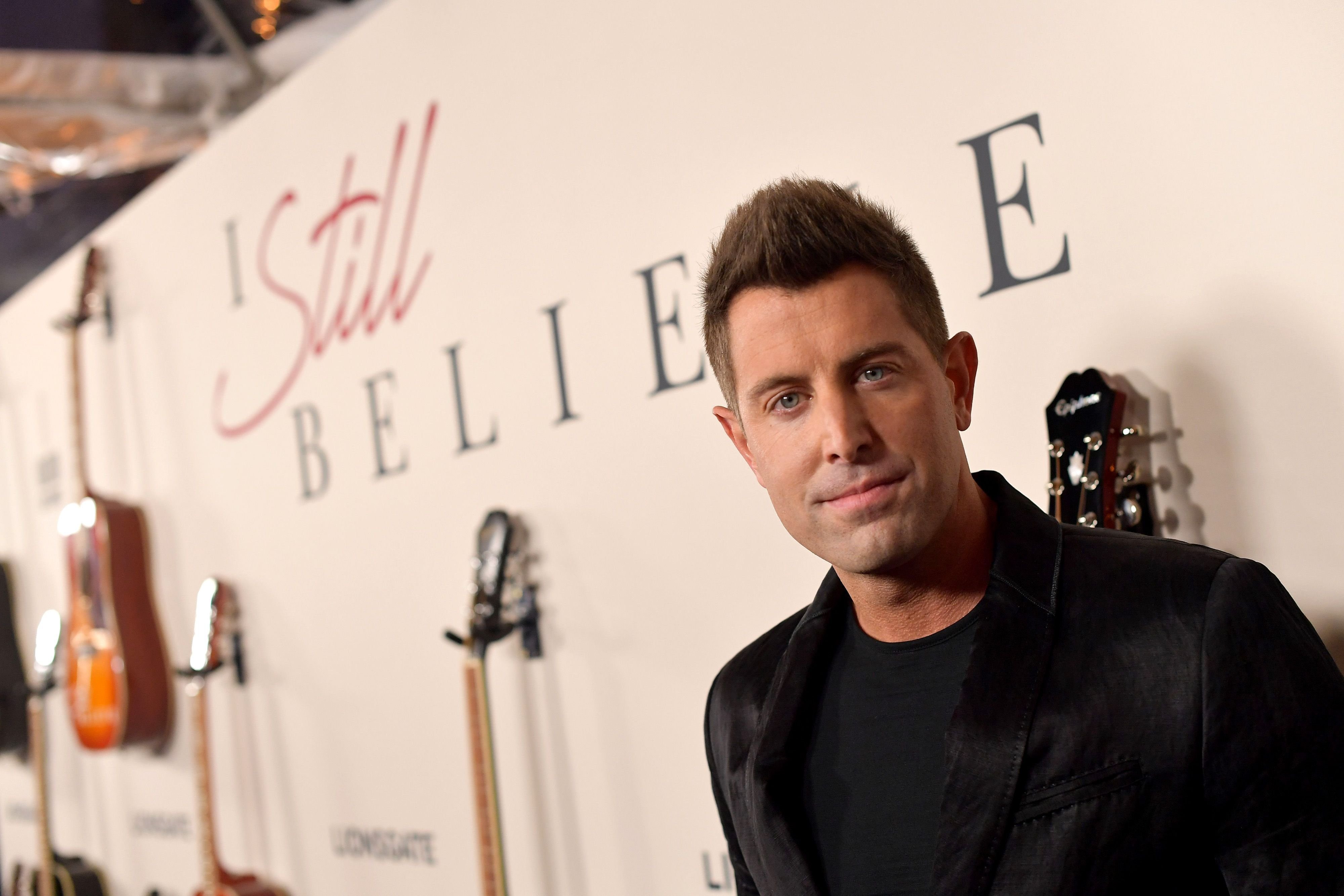 Jeremy Camp at the premiere of Lionsgate's "I Still Believe" at ArcLight Hollywood on March 07, 2020 | Photo: Getty Images
For the snap, Egan opted for a black round neck top and camouflage pants, while his father rocked an army green top and grey bottoms. After expressing his shock that his son was 9, Jeremy bragged that Egan "has brought so much life into our family and I love watching his heart for people. He a huge hugger and loves to make people laugh."
Up until his first wife died in 2001, the Lafayette-born star [Jeremy] was so sure about his faith that he considered entering into ministry.
He concluded the post by confessing that he was looking forward to seeing what God has in store for the 9-year-old. The post has already garnered over 30,000 likes and more than 300 shoutouts from Jeremy's fans.
While some stated that the picture spoke volumes, others dropped their well-wishes for the birthday boy. Even though Jeremy is currently married to Adrienne Liesching, with whom he shares three kids including Egan, he was previously married.
That love story was, however, cut short after his then-wife, Melissa Henning, died of ovarian cancer four months after their wedding. The pain that came with the loss prompted the "Walk by Faith" crooner to write a song, a memoir, and film, all titled, "I Still Believe."
The emotions have remained so raw for Jeremy that when he saw K.J. Apa playing him in the film, he felt "very bizarre." Despite that feeling, the father-of-three was glad that Apa made a substantial impact on people who watched the movie.
Recounting how it felt losing the woman he thought he'd grow old with, Jeremy said that he "believed that she was going to be healed and we would have this long story together."
Up until his first wife died in 2001, the Lafayette-born star was so sure about his faith that he considered entering into ministry. However, after Henning died, Jeremy struggled to remain stable.
The one thing that kept him going was his late wife's hope that her story would inspire people to accept faith in their life. As it turned out, her story has inspired people and Jeremy's other movies, "Lost Boy" and Tyler's Ride, have done just as well as "I Still Believe." He has also produced eleven albums, four of which have been certified as gold by RIAA.
Please fill in your e-mail so we can share with you our top stories!