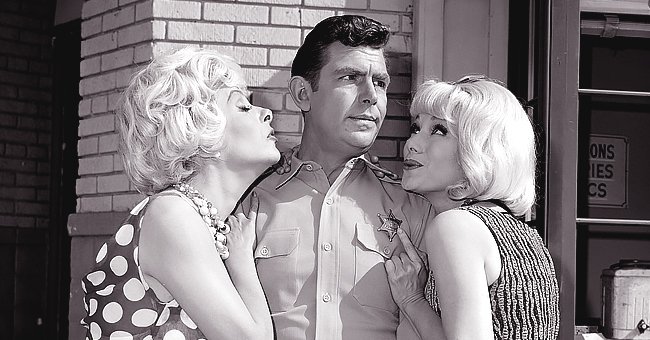 GettyImages
Interesting Facts about Joyce Jameson and Jean Carson from 'The Andy Griffith Show'
Joyce Jameson and Jean Carson made a mark with their recurring appearances as "fun girls" on "The Andy Griffith Show" that fans are yet to forget.
Even though "The Andy Griffith Show" ended in 1968, it has remained evergreen in the minds of many people. Not only did it make thousands of viewers laugh whenever it aired on CBS, but it also caused the actors and actresses to grow their fan bases.
Two of the actresses who have remained beloved by many are Joyce Jameson and Jean Carson. The two women, who are famously referred to as the "Fun Girls," have quite the life stories. Let's get into it.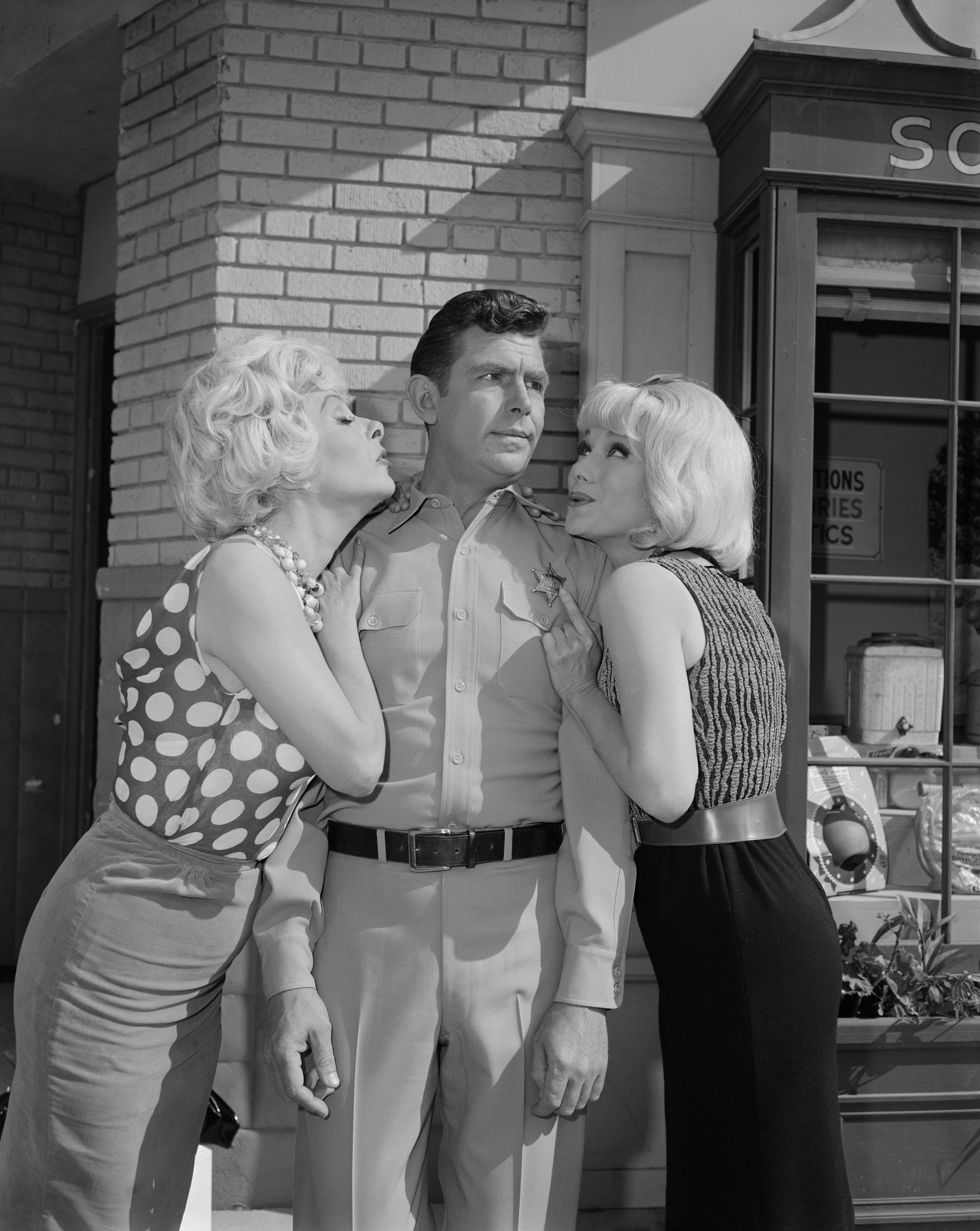 Jean Carson as Daphne, Andy Griffith as Andy Taylor and Joyce Jameson as Skippy on "The Andy Griffith Show" | Photo: Getty Images
JAMESON'S LIFE AND CAREER
Born in September 1932, Jameson's film career began after she caught the eye of Steve Allen at a small club known as Cabaret Club in 1951. Up until then, she had been partaking in shows that were put together by her then-husband, Billy Barnes, at various locations across the US.
She later went on to appear in Hollywood productions, such as "The Apartment," "Dead of Night," "Tales of Terror," and "The Comedy of Terrors." Even her character, Skippy, which appeared only a couple of times on "The Andy Griffin Show," made a lasting impression on its viewers and producers alike.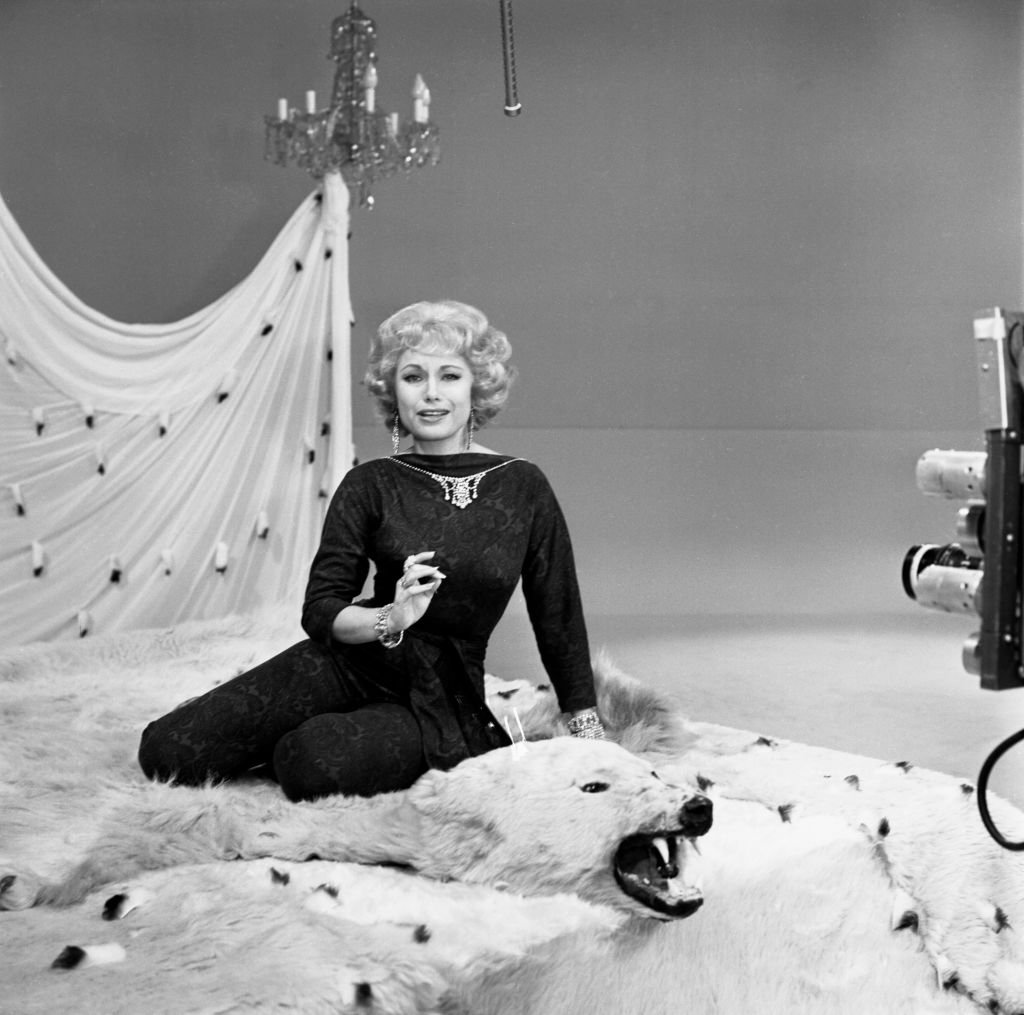 Joyce Jameson poses for a photocall for "The Spike Jones Show" on July 22, 1960. | Photo: Getty Images
Despite that love, only a handful of people could say that Jameson was different from the "dumb blonde" characters she played. The actress, who passed away in 1987, explained that interviewers were always surprised when they discovered that she wasn't a "dumb or victimized blonde."
Unlike Jameson, Carson had an early start with entertainment. The late actress, who began with music and dance, was already performing by the time she was 12.
She was eventually discovered when she performed on Broadway in George S. Kaufman's "Bravo!" Although the show was a flop, Carson did so well that she earned a Theatre World award for her appearance.
After subsequent Broadway features, she began appearing in TV shows such as "The Red Buttons Show," "The Tom Ewell Show," "Wagon Train," and "The Untouchables." It was, however, her role as Daphne on "The Andy Griffin Show" that endeared her to people.
Unfortunately, her portrayal as a "ditzy blonde" on the show cemented people's opinion that she was dumb in real life. Those assumptions couldn't be farther from the truth as she had studied drama at Carnegie Tech (now Carnegie Mellon University) in Pittsburgh, Pennsylvania.
APPEARANCE ON "GOMER PYLE"
The "fun girls" not only made their mark on "The Andy Griffith Show" as they branched out to have more roles in other films in the Mayberry universe. Jean and Joyce acted as several characters in the spin-off "Gomer Pyle" with Carson paying the part of Shirley, the waitress in the episode "Love Letters to the Sarge."
Jameson, on the other hand, had two roles. First, as Sgt. Carter's casino companion in "Vacation in Las Vegas" and then as a brunette named Natalie in "The Return of Monroe."
The "fun girls" made their debut on the show in November 1962 in the "Barney Mends a Broken Heart" episode of season three. However, five episodes later, which was about a month from the original airing date, Carson showed up as another Mayberry female character.
She played the role of Jalene Naomi Connors, an escaped convict who works alongside "Big Maude," in the episode "Convicts at Large." At the time, not many fans recognized her.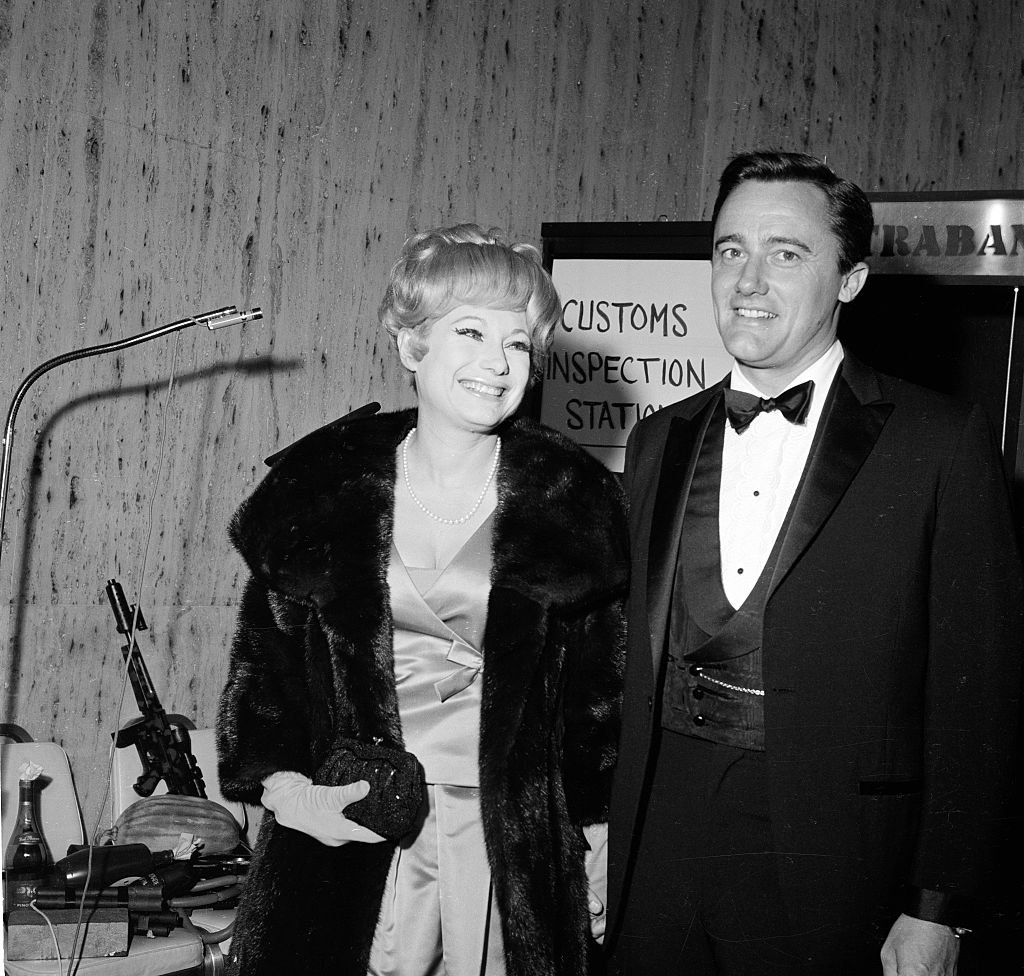 Actor Robert Vaughn and Joyce Jameson attend an event in Los Angeles,CA on January 1, 1966. | Photo: Getty Images
Apart from Daphne's troublesome and flirtatious nature which made Jameson a favorite, her unique raspy voice set her apart from all other Mayberry characters.
Hence, it was no surprise that after the show, she was considered to play the role of Betty Rubble on "The Flintstones." Unfortunately, she didn't get it and lost to Bea Benaderet. Carson's impeccable talent was also passed on to her son Tracy Parlan, who worked as a double for Henry Winkler on "Happy Days."
JAMESON WAS MARRIED TO BILLY BARNES
Jameson carried her attachment to the Mayberry universe in real life as was married to composer-actor Billy Barnes. Barnes was famous for his work on "The Billy Barnes Revue" which holds a special place in the heart of Mayberry fans.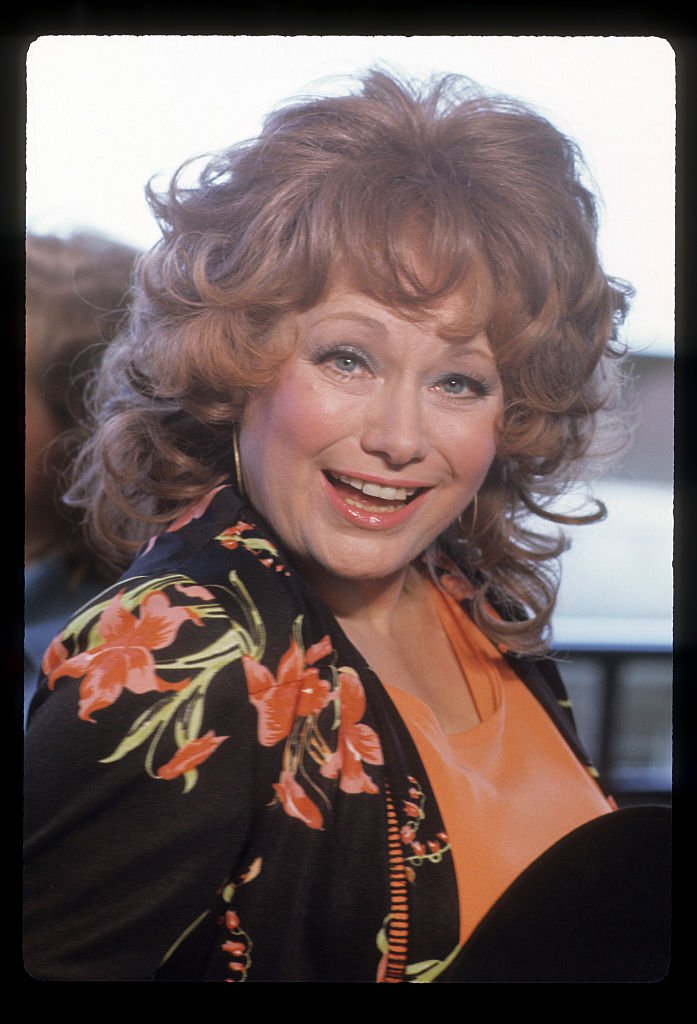 A photo of Joyce Jameson in the pilot of "The Love Boat" which aired on May 5, 1977. | Photo: Getty Images.
It will be recalled that there was a collaboration between Ken Berry and Jameson on the cabaret, which showed her impeccable talent. Berry's wife, Jackie Joseph, was also part of the revue. She danced with Ernest T. Bass in Mayberry.
Apart from her musical stint, Jameson also dabbled in horror movies. She teamed up with director and actor Vincent Price to feature in "Tales of Terror" and "The Comedy of Terrors."
FACTS ABOUT "THE ANDY GRIFFITH SHOW"
In fact, Don Knotts (who played Barney Fife) joined the cast without a settled offer regarding his future with the show. That small snag didn't stop him from giving his best to the show which ran from 1960 - 1968.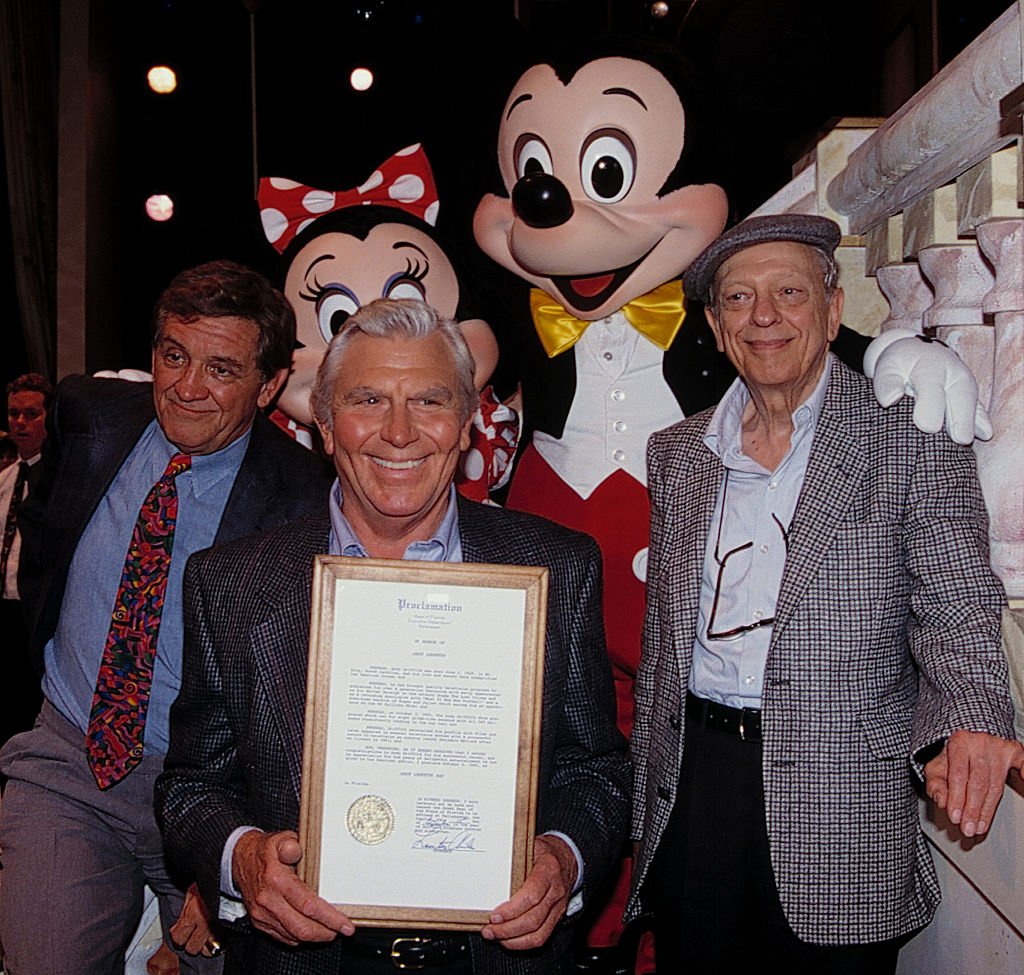 George Lindsey, Andy Griffith & Don Knotts attend an "ANDY GRIFFITH SHOW" Reunion at the Disney MGM Studios, Walt Disney World Theme Park in Orlando, Florida on August 11, 1992. | Photo: Getty Images
In addition to "Gomer Pyle, U.S.M.C.," the hit TV show also birthed "Mayberry R.F.D." and a reunion TV movie, "Return to Mayberry." Fans have continued to pay their respects to the cast of the original show, including Knotts, Jameson, Carson, Andy Griffin, Hal Smith, and George Lindsay, who have passed on.
Please fill in your e-mail so we can share with you our top stories!