Watch 'House of Payne' Star China McClain Dance to K-Pop Sensation BTS with Her Two Sisters (Video)
Actress China McClain of "House of Payne" fame took to her Instagram page to share a video of herself and her two sisters dancing to BTS's hit song, "Dynamite."
Actress China McClain showed fans her incredible dancing skills once again when she shared a cool video of her and her sisters, Lauryn and Sierra, dancing. 
The sisters were dancing to the South Korean boy band, BTS's trending new hit song, "Dynamite." McClain was in the middle with her two sisters beside her.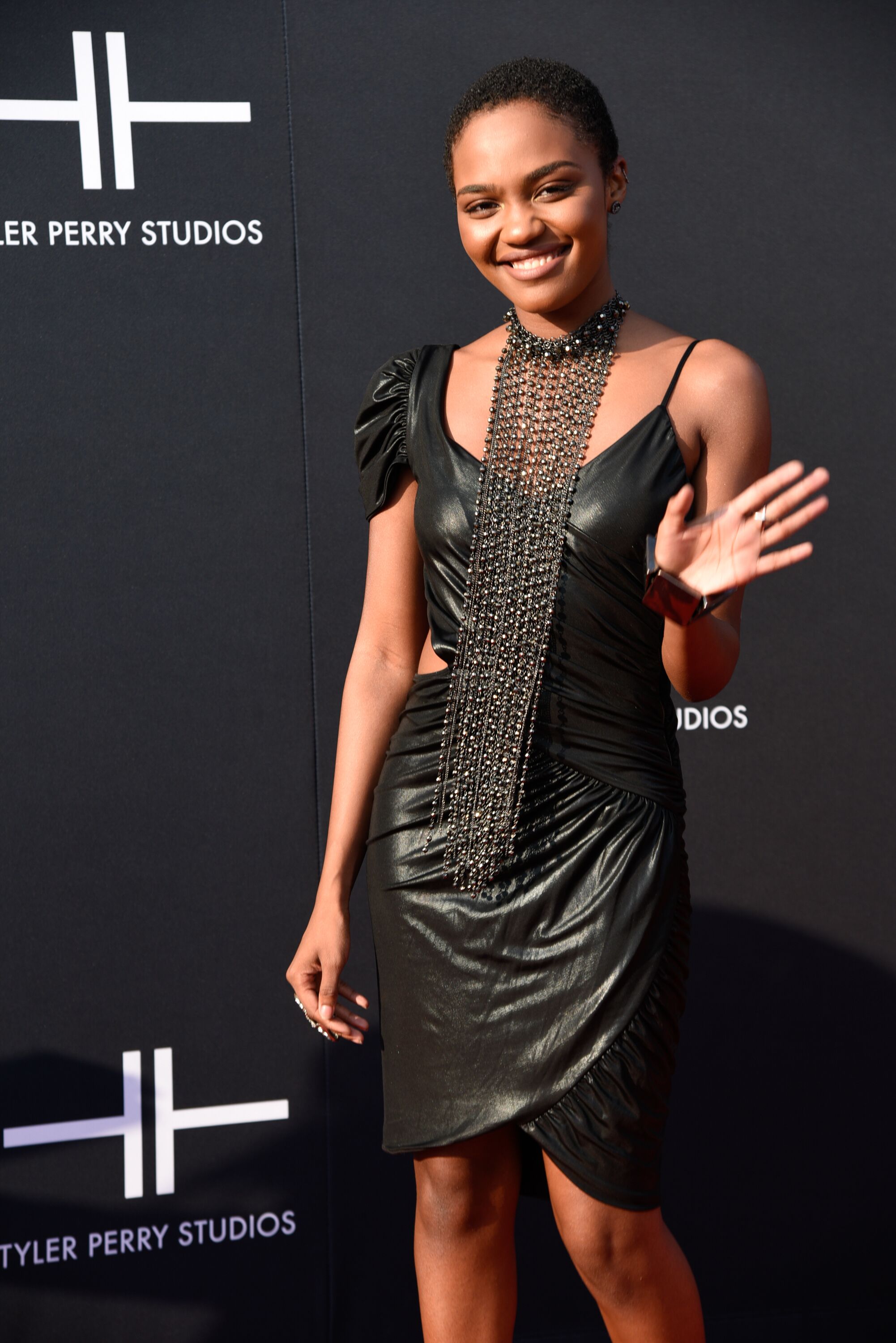 The actress wore a long red headscarf, black long-sleeved crop top, and patterned palazzo pants. McClain's sister on her right wore a yellow crop top over a black bra. She matched her top with multi-colored pants. Meanwhile, the sister on the left wore a white, yellow top over black pants.
The scintillating dance moves showcased by the ladies revealed that they were in good form. McClain captioned the post, writing: 
"Yes we're entire kpop stans, STREAM DYNAMITE #BTS #kpop #dynamite."
McClain's fans loved the moves on display and showed their pleasure with their likes and comments. One fan asked the actress if she could learn her steps while another fan noted that the sisters looked cute. 
A third fan said she was filled with more life watching McClain dance "Dynamite," while a fourth person wondered how the ladies learned the dance so fast when the video only just dropped. 
Aside from the changes in her career, McClain has also undergone changes in her physical appearance multiple times.
McClain was a star of the Disney series, "A.N.T. Farm" which aired for three seasons from 2011 to 2014. She portrayed the character of a musical prodigy, Chyna. 
In an interview with Entertainment Weekly in the run-up to the season 3 premiere of the show, she spoke about her and her sisters' singing group and her career goals, saying: 
"I definitely want to stay in the acting business, but other than that, I haven't really planned it out. Wherever my life is gonna go, I'll just let the wind carry me."
McClain, 21, was born to be a star and grew up in a family of entertainers. Her father is a music producer while her mom is a songwriter so it can be said that entertainment runs in her blood. 
Since coming into stardom in 2011 with her appearance in Disney shows, the young actress has been able to handle the pressure of being a child star and remained focused on her career.
She now stars in CW's series, "Black Lightning," in which she plays the character of Lightning, a rising superhero and the daughter of Black Lightning, a superhero from DC Comics. 
It marked the growth of the actress who, apart from her Disney roles, also previously starred in some Tyler Perry movies such as "Madea's Family Reunion" and "Daddy's Little Girls." 
Aside from the changes in her career, McClain has also undergone changes in her physical appearance multiple times, including in 2019, when she revealed that she cut her hair. 
The actress shared a picture of her new look in a social media post, saying that she cut off her lustrous curls almost a year ago. Fans were pleased with McClain's new appearance, with some noting that she looked gorgeous.