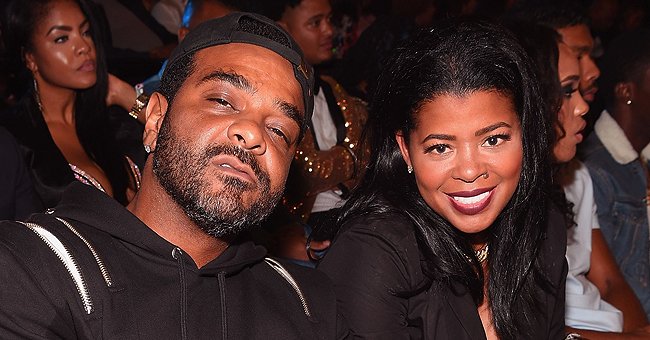 Getty Images
Chrissy Lampkin Criticized for Still Not Marrying Jim Jones after Being Together for 16 Years
Chrissy Lampkin received some social media backlash as she stated she was happy with her love life despite not being married to Jim Jones after 16 years of dating. The duo has been engaged for the better part of a decade but seems no closer to tying the knot.
Reality TV star, Chrissy Lampkin incurred some social media wrath when fans were reminded of an interesting detail about her relationship with hip hop star, Jim Jones.
Early this week, Lampkin took to Instagram to share her delight with the state of her love life. However, the 49-year-old was met with some harsh criticism from fans who seemed displeased that she had not taken her relationship to the next level.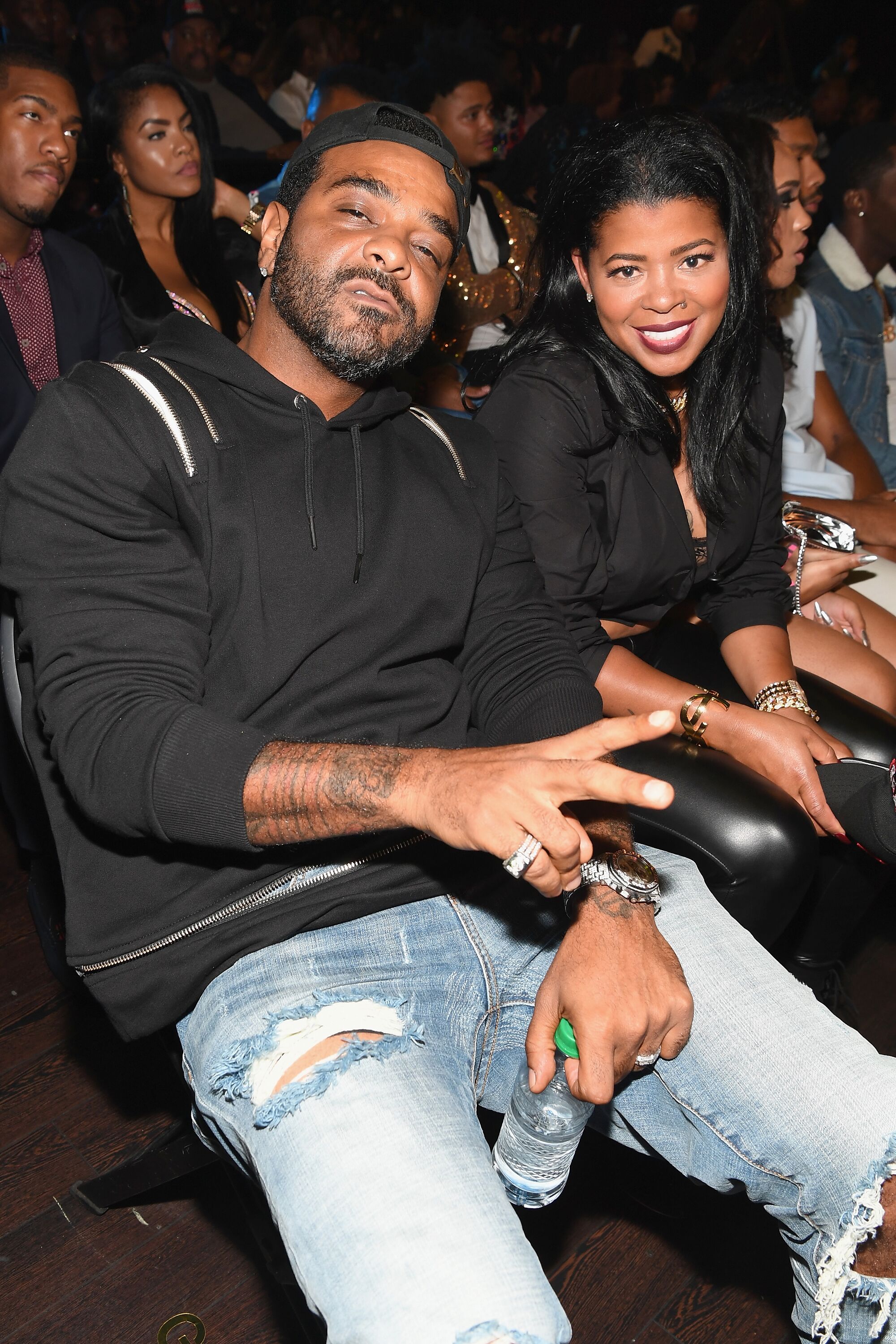 Rapper Jim Jones and fiancé Chrissy Lampkin at the 2017 BET Hip Hop Awards. | Photo: Getty Images
Lampkin and Jones have been an item for over a decade and a half now. Even so, the duo seems no closer to tying the knot than they were eight years ago when they got engaged.
Lampkin asserted this stance by posting a photo of the duo partying together. She then cheerfully expressed her contentment with her and Jones' carefree lifestyle by stating:
"All I need in this life of sin is me and my boyfriend ?it works for me ❤️????⚰️????#HotandSweaty??"
However, some of Lampkin's 1.9 million followers were not amused. Many expressed their surprise at the statement, claiming they had presumed the stars were already married.
Others blatantly stated that they would never remain in a relationship for such a long period without tying the knot. Some fans then suggested that the famous pair settle down.
Lampkin proposed to Jones live on TV but he didn't say "yes."

A fan's comment on Chrissy Lampkin's Instagram post | Photo: Instagram / chrissylampkin
The tale of Lampkin and Jones' relationship has been in the public eye for over a decade, thanks to their feature on the hit reality show "Love & Hip Hop."
At the end of the show's first season, Lampkin got on bended knee and declared her love for Jones, asking him to marry her in front of their family and friends. The rapper responded to her request by saying he was "with her," which Lampkin seemed to accept.
A fan's comment on Chrissy Lampkin's Instagram post | Photo: Instagram / chrissylampkin
Nonetheless, Jones initially failed to reciprocate the gesture and cement their engagement, resulting in some tension in the duo's relationship. He eventually presented his longtime girlfriend with a ring of his own in January 2012, and he did so in style.
The then-35-year-old surprised Lampkin at a hotel on her impromptu "girls trip" and made their engagement official with a diamond ring.
Still, almost a decade later, the couple is yet to marry and don't seem eager to do so anytime soon. Lampkin disclosed in 2019 that their relationship was in a "good place" and she no longer considered marriage a priority.
However, she has admitted that when she popped the question all those years ago, she fully expected to be walking down the aisle shortly after.
Please fill in your e-mail so we can share with you our top stories!