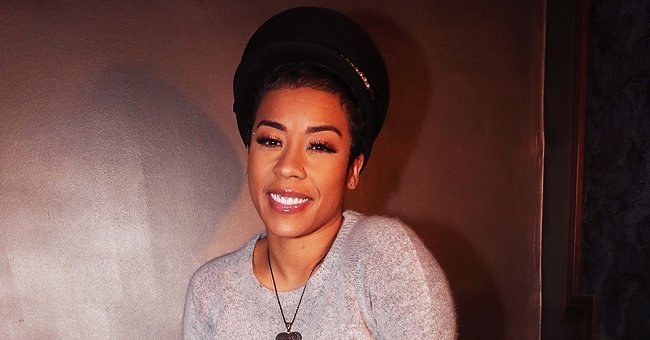 Getty Images
Watch a Heart Melting Video of Keyshia Cole's Son Tobias Playing Soccer with His Hair in a Bun

Singer and songwriter Keyshia Cole's 1-year-old son, Tobias Khale, melts hearts in a recent video of him playing soccer with his dad cheering him on.
Keyshia Cole's son, Tobias Khale, looked as cute as a button in a recent video shared on his personal Instagram account. The clip showed the toddler learning how to play soccer and looking absolutely adorable while at it. His caption read:
"Him say ?Hey coach put me in the game I'm ready lol⚽️ #WeReady #SoccerWiththeBasketball ?"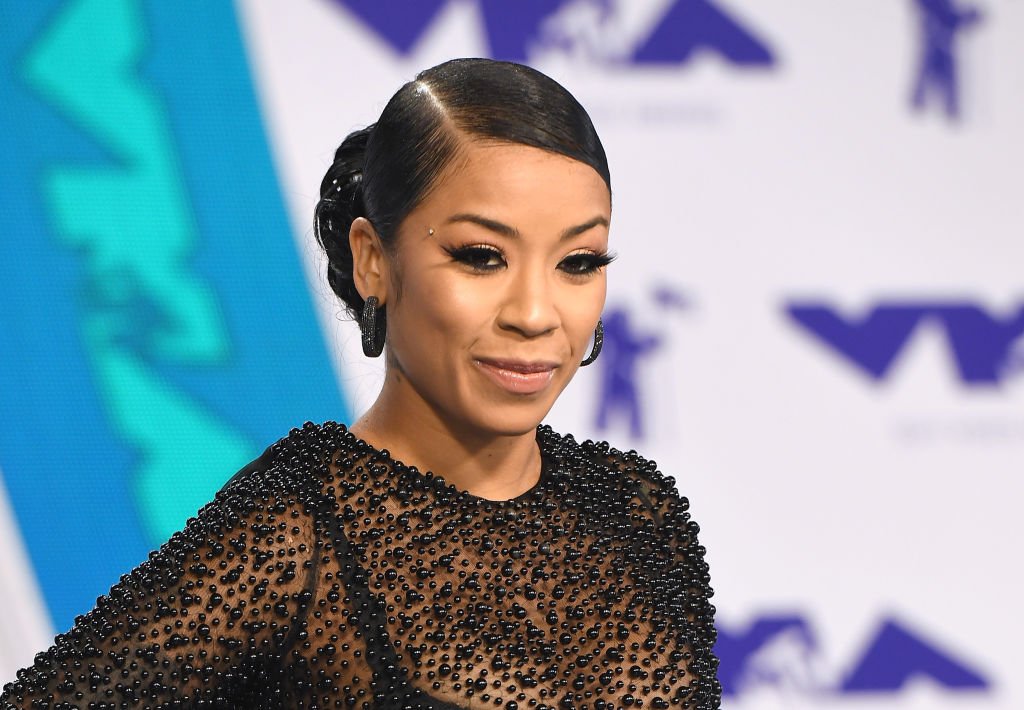 Keyshia Cole attends the 2017 MTV Video Music Awards at The Forum on August 27, 2017. | Photo: Getty Images
Little Tobias wore a pair of camo pants and a white tee as he chased after and kicked his orange soccer ball around a lawn.
Tobias' hair was pulled all the way up atop his head to make a cute little man bun. His adorable soccer getup was too heartwarming to resist, and fans started showering him with praises in their comments.
Behind the camera, his daddy, Niko Khale, was cheering him on and urging him to "kick it." The sight of Tobias' stellar foot-eye coordination had fans agreeing with the caption that he was definitely ready to play.
Little Tobias is only a year old and if there was one thing his mother's fans love about him, it would be his hard-to-resist charm.
Cole and Khale welcomed their little gift from God early in August 2019. On August 2, the day after he was born, she announced his birth via her Instagram story.
Cole told Fox Soul TV that she and her beau met over Instagram after she saw a video of Khale.
With the initial announcement, Cole did not reveal her son's name or his face completely. Tobias' official reveal came much later in November when his mom shared his first photos on the tot's IG page. The caption read:
"I absolutely ?couldn't wait to post these pictures...He's such a little blessing, and I'm completely in love with him!"
The photos featured a snoozing Tobias in a knit cap and a pair of shorts. As the photos progressed, he then woke up and gave this absolutely stunning smile that lit up the images. Cole's fans went wild with baby fever.
The singer's caption continued, dreamily doting on how her baby boy smiled back every time she smiled at him. His smile could brighten the worst of her days. She concluded that she was so happy her older son, Daniel Gibson Jr., had a baby brother.
Just days before his arrival, Tobias' mom made sure to throw the most fabulous floral baby shower before her due date hit to celebrate her journey and how far they had come.
Cole told Fox Soul TV that she and her beau met via Instagram after she saw a video of Khale, an aspiring singer, performing a remix of her song, "Let It Go."
She checked out some of his music and decided that she really liked him and his music. Cole sent Khale a message on Instagram and that was where their love story began.
However, more recently, in July, speculations as to whether they are still together have sprung up. The pair allegedly wiped their social media clean of each other's photos and unfollowed one another on Instagram.
Whether or not trouble looms in their paradise is yet to be confirmed, but fans who fervently root for them would be heartbroken should it be true.
For now, they will settle with adorable snaps and videos of Tobias until either of his parents come out to address the elephant in the room.
Please fill in your e-mail so we can share with you our top stories!