Scott Disick Takes Adorable Selfie as He Gets Cozy with His Baby Boy Reign in a New Photo
Scott Disick and his youngest child, Reign, enjoyed a sweet daddy-son moment that had them taking fun selfies and showing off on social media.
Scott Disick indulged in some leisure time with his little son Reign as they enjoyed an excellent family time outdoors.
On his Instagram story, Disick showed his baby boy who looked adorable. Disick looked as dapper as always in the outdoor snapshot.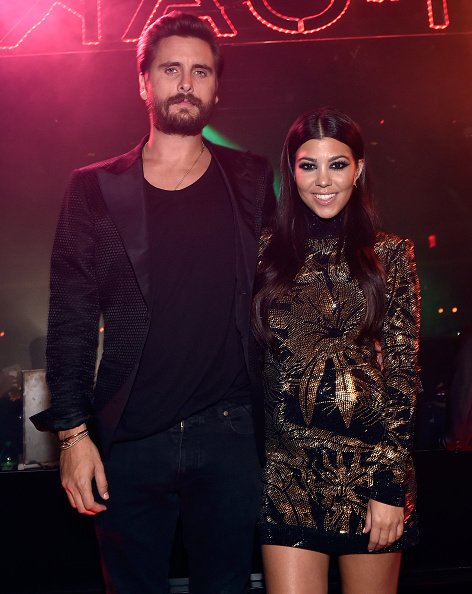 DADDY-SON MOMENT 
Scott Disick and his young son seemed to have taken their selfie in an area filled with greenery and trees. Their sun-kissed skins glistened as they looked picture-perfect. Scott rocked a black cap and a pair of sunshades while his son stood shirtless with a water bottle.
Disick's selfie is one of many photos he has been posting ever since little Reign, 5, got his first hair cut. Most fans would reckon that Disick and Kourtney Kardashian's youngest child, Reign, has been rocking his long hair since birth. The 5-year-old keeps rocking his adorable looks.
REACTIONS TO REIGN'S NEW LOOK
Reign rocked his shoulder-length, mixed blonde hair since birth, and after his iconic haircut, his mom and dad had different reactions. Disick seemed more enthusiastic about the new look as he took to Instagram with various posts to show him off.
Disick in an aside talk made it known that the photo album was part of his plan to keep his late parent's memories.
On the other hand, Kardashian seemed to be in shock that her baby's healthy long hair was gone. On her Instagram page, Kardashian shared a photo of her son's freshly shaved head with a caption showing her feelings. She wrote:
"I am not ok." 
KEEPING MEMORIES ALIVE
Disick, an original cast on "Keeping Up With the Kardashian" might not be with his longtime lover, Kourtney Kardashian, but he is sure keeping to his end of the co-parenting deal.
In a recent episode of KUWTK, Disick is seen spending time with little Reign as they go through a photo album, while Kim Kardashian sits nearby.
Disick, in an aside talk made it known that the photo album was part of his plan to keep his late parent's memories. The TV star lost his parents in the space of two years between 2013 and 2014.
Kim came in handy with some memories of Disick's parents, Bonnie and Jeffrey, as she recounted the life and times of the late couple to Reign. The little boy was born after his grandparents died.