Check Out This Adorable Throwback Photo of Tamera Mowry Cradling Her Only Son Aden
The actress has taken advantage of the isolated time due to the quarantine to enjoy the company of her two children and her husband. Their memorable moments and also everyday ones are documented on his Instagram.
Tamera Mowry, 42, is a full-time mother. A successful professional, entrepreneur, and actress, she has made career decisions to spend more time with her family. The actress enjoys sharing photos of her activities with her children and her husband.
One of their last shared images was a beautiful photograph where Mowry appears carrying her oldest son, Aden when he was just a baby. In the image, both are outside and pose sideways to the camera.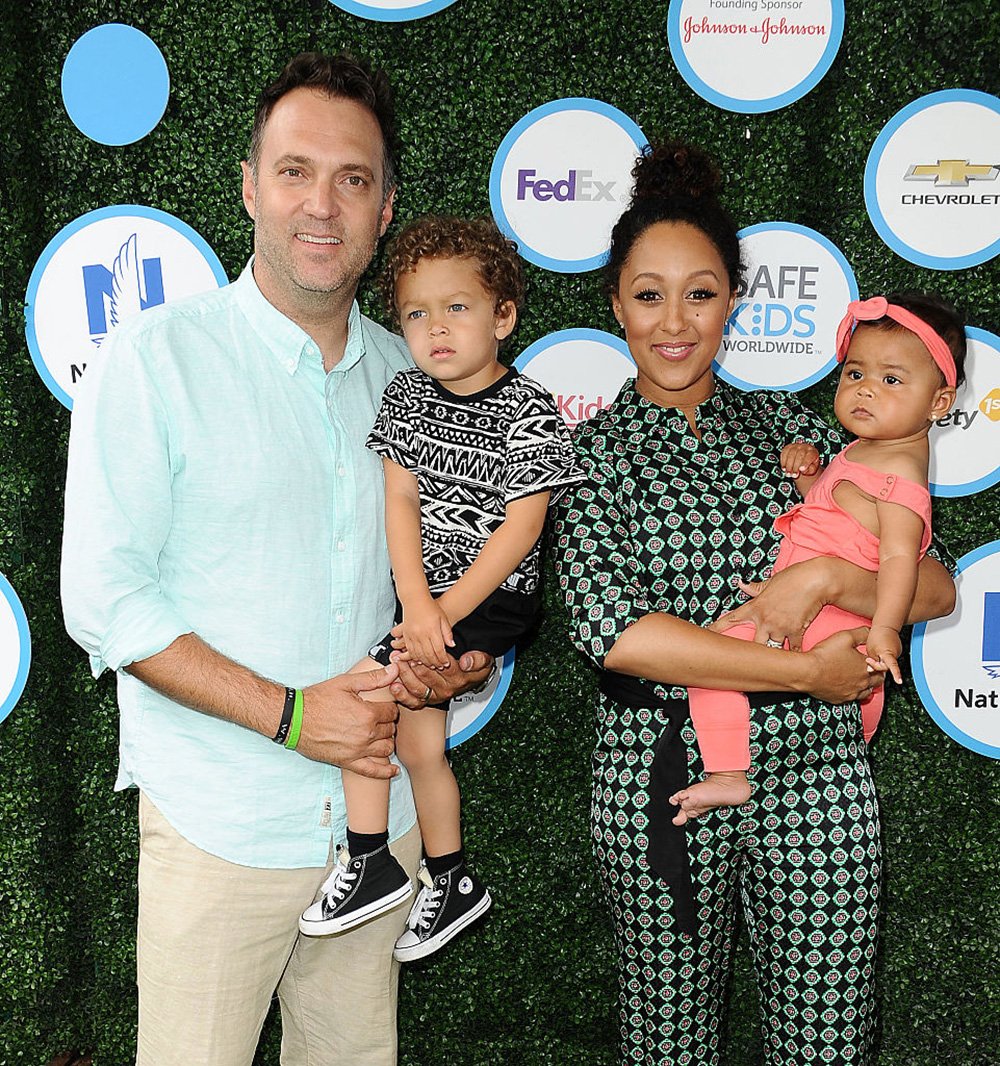 The actress looks tenderly at her baby who is next to her chest in a baby carrier. The image could not be more adorable and shows how moms, even though their children grow up, do not stop remembering them as babies. The photo is accompanied by the following words that she wrote: 
"#TBT with #MyLittleMan. I miss these days? #throwback"
BEAUTIFUL HOME
The "Sister, Sister" star has been married since 2011 to former baseball player and former Fox News correspondent Adam Housley. The couple shares two children: Aden, 7, and Ariah, 5. The family lives in a beautiful home in Napa Valley, California.
In a report, the actress opened the doors of her house for a tour in which she showed the simple and elegant style of her house.
Filled with meaningful objects and fond memories, the house is the place where the family spends the most time and is designed so that everyone feels comfortable in it.
MARRIAGE ON TRIAL
Since the beginning of their relationship, Mowry and Housley have been under pressure. They are both clear that forming an interracial couple would constantly present a challenge. However, both have managed to find the formula for success in their marriage.
The main thing for them has been to share a great sense of humor and to be each willing to learn from each other's culture and world. Housley had the opportunity to put this to the test early on in the relationship and earned the love and respect of his loving wife's family.
ACCUSATIONS AND STRENGTH
Although they are an interracial marriage, they are still the target of accusations of racism. Due to Housley's former job with Fox News, he has received accusations of racism from some quarters.
Mowry came out to defend her husband from those false accusations, explaining that there are certain people who think her husband is a racist just because he works for a TV channel.
She has also confirmed that since their marriage, they have received criticism and hatred for her being biracial with a white husband.
However, these situations do not affect a marriage. The couple has shown their strength and commitment to each other. In these months of quarantine, they have shared many videos of their life together and the projects that both are carrying out.