Taylor Simone Ledward and Chadwick Boseman Were Reportedly Married — inside Their Love Story
Taylor Simone Ledward was in a relationship with the late actor Chadwick Boseman for years before his untimely death. The couple reportedly tied the knot shortly before his passing.
Chadwick Boseman's personal life was just like that, personal. He kept plenty of details of his life – including his four-year ordeal with colon cancer – away from the spotlight until he couldn't.
Simone, you're with me every day. I have to acknowledge you right now. Love you.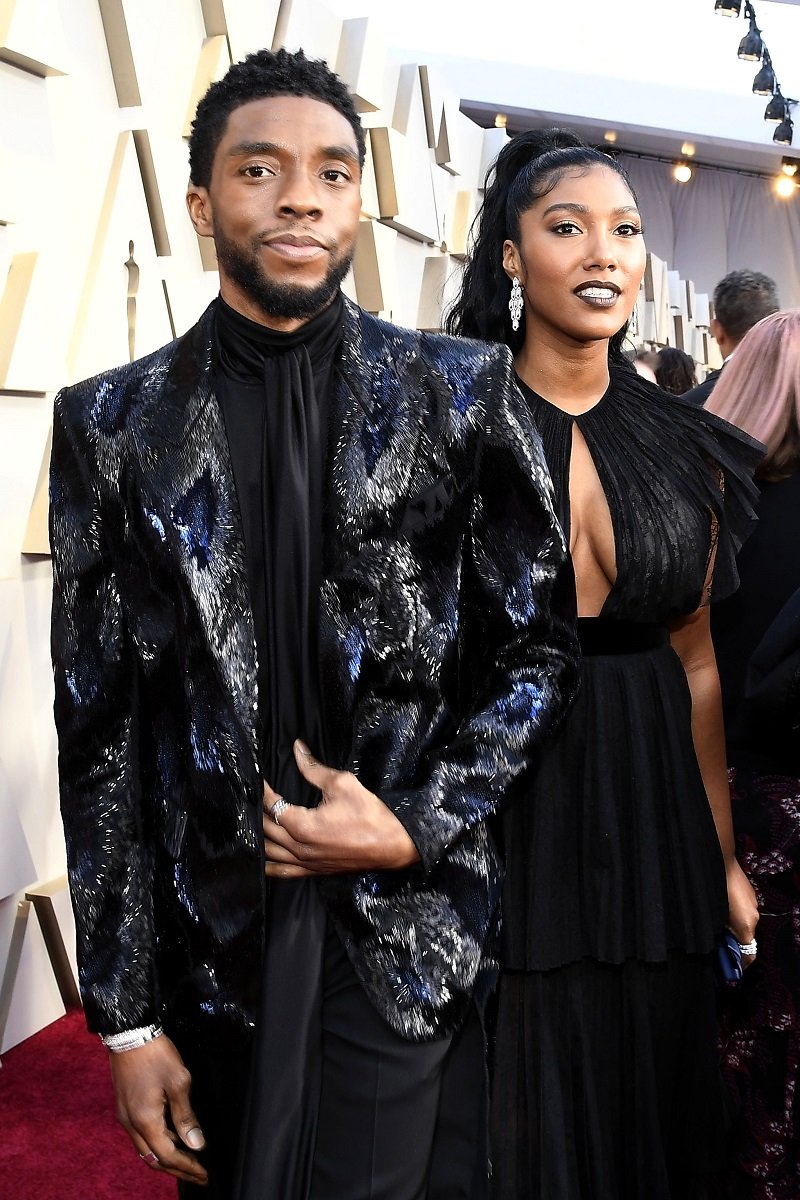 CHADWICK BOSEMAN'S DEATH
Unfortunately, on August 28, 2020, the "Black Panther" star passed away at the age of 43. His family made the shocking announcement on Instagram, revealing that he had been diagnosed with Stage III colon cancer in 2016 and that it progressed to Stage IV.
Boseman worked in several movies, like "Marshall," "Da 5 Bloods," and the Marvel films "Black Panther," "Avengers: Infinity War," and "Avengers: Endgame," during and between undergoing chemotherapy and surgeries.
On the Instagram post, his family pointed out that playing King T'Challa in the Marvel Cinematic Universe was "the honor of his life." The caption read:
"[Chadwick Boseman] died in his home, with his wife and family by his side."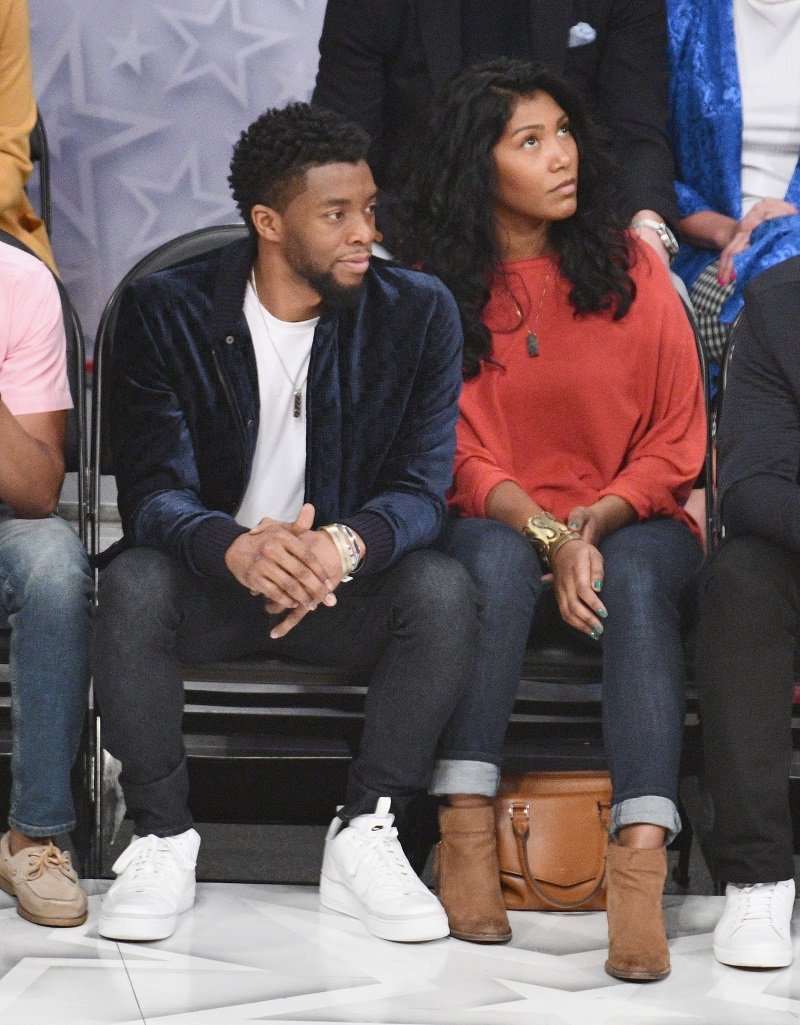 TAYLOR SIMONE LEDWARD, CHADWICK BOSEMAN'S PARTNER
The world lost an icon, but singer Taylor Simone Ledward lost her partner. Although the details of their romance are scarce, Ledward and Boseman were spotted together for the first time back in 2015 at Los Angeles International Airport, reported Us Magazine.
In March 2018, Ledward, who graduated from California State Polytechnic University, attended the Academy Awards with her man, but they didn't take pictures together on the red carpet.
Shortly after that, Ledward's sister took to the comment section of an Instagram post showing Boseman and Lupita Nyong'o (Boseman's on-screen love interest in the Marvel films) and wrote that the actor's "real-life queen" was gorgeous and that he and Ledward embodied true love.
In April 2018, Taylor Simone Ledward's grandmother confirmed her granddaughter and Chadwick Boseman's relationship, admitting that they respected each other and that they were both happy.
Later, in January 2019, the pair went to the Screen Actors Guild Awards, where "Black Panther" won the award for Best Ensemble Cast in a Motion Picture. There, Boseman gave a touching speech about being young, gifted, and Black.
In March of that year, Chadwick Boseman and his then-girlfriend attended the NAACP Image Awards, where the late actor took home the award for Outstanding Actor in a Motion Picture.
BOSEMAN AND LEDWARD'S REPORTED ENGAGEMENT AND WEDDING
Shortly after his "Black Panther" co-star Danai Gurira announced that he was the winner, Boseman kissed Ledward and took the stage. There, he appeared to reference his cancer ordeal and showed his gratitude towards his partner. He said:
"Simone, you're with me every day. I have to acknowledge you right now. Love you."
In October 2019, Boseman and Ledward reportedly got engaged. He allegedly popped the question during a Malibu date, and they had plans to walk down the aisle in early 2020.
Although they never made public the news of their marriage, they are said to have exchanged vows in early 2020. The fact that Boseman's family called Ledward his "wife" on the Instagram post announcing his death seems to confirm that they were married.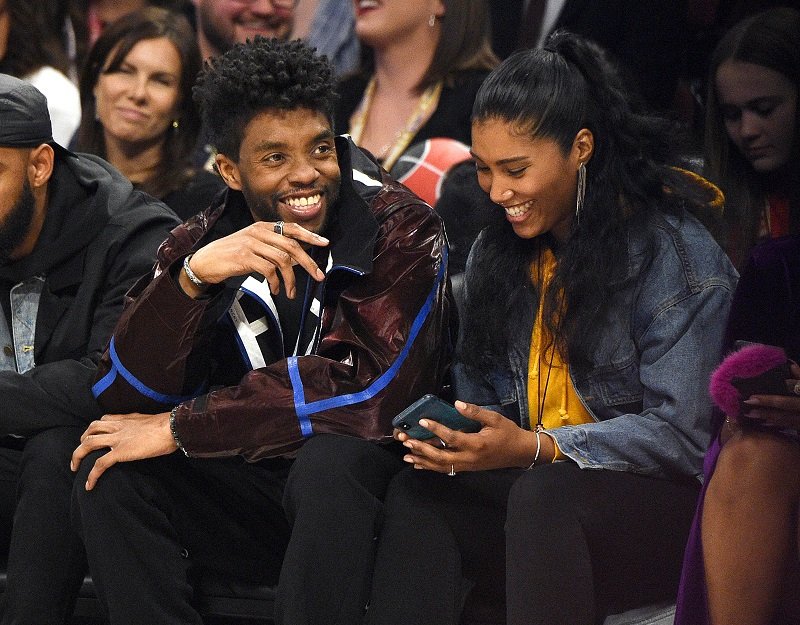 The last time that Chadwick Boseman and his reported wife were photographed together was on February 16, 2020, when they attended the NBA All-Star game in Chicago.
Following his passing, plenty of people, including actors and actresses, took to social media to show their condolences. Kevin Hart, Chris Pratt, Zoe Saldana, and Jamie Foxx are just a few of them.
Chadwick Boseman is survived by Taylor Simone Ledward as the couple didn't have children together. Rest in peace, king.