Vanessa Hudgens Developed Her Own Relationship with Jesus — inside Her Religious Beliefs
"High School Musical" alum Vanessa Hudgens is a deeply devout Christian who credits Hillsong Church with helping her to deepen her relationship with God.
"Bad Boys For Life" actress Vanessa Hudgens was raised as a Catholic but she is now a member of the  Australian megachurch Hillsong, which she revealed encouraged her to have a more personal connection to Jesus.
It was her former boyfriend, actor Austin Butler, who first took Hudgens to Hillsong, and helped her to rediscover her faith. Hudgens and Butler broke up in 2020, but the actress' faith remains a pillar of her life.
Like Justin and Hailey Bieber, and so many other Hollywood celebrities, Hudgens has found a message she can relate to in Hillsong's message of hope and salvation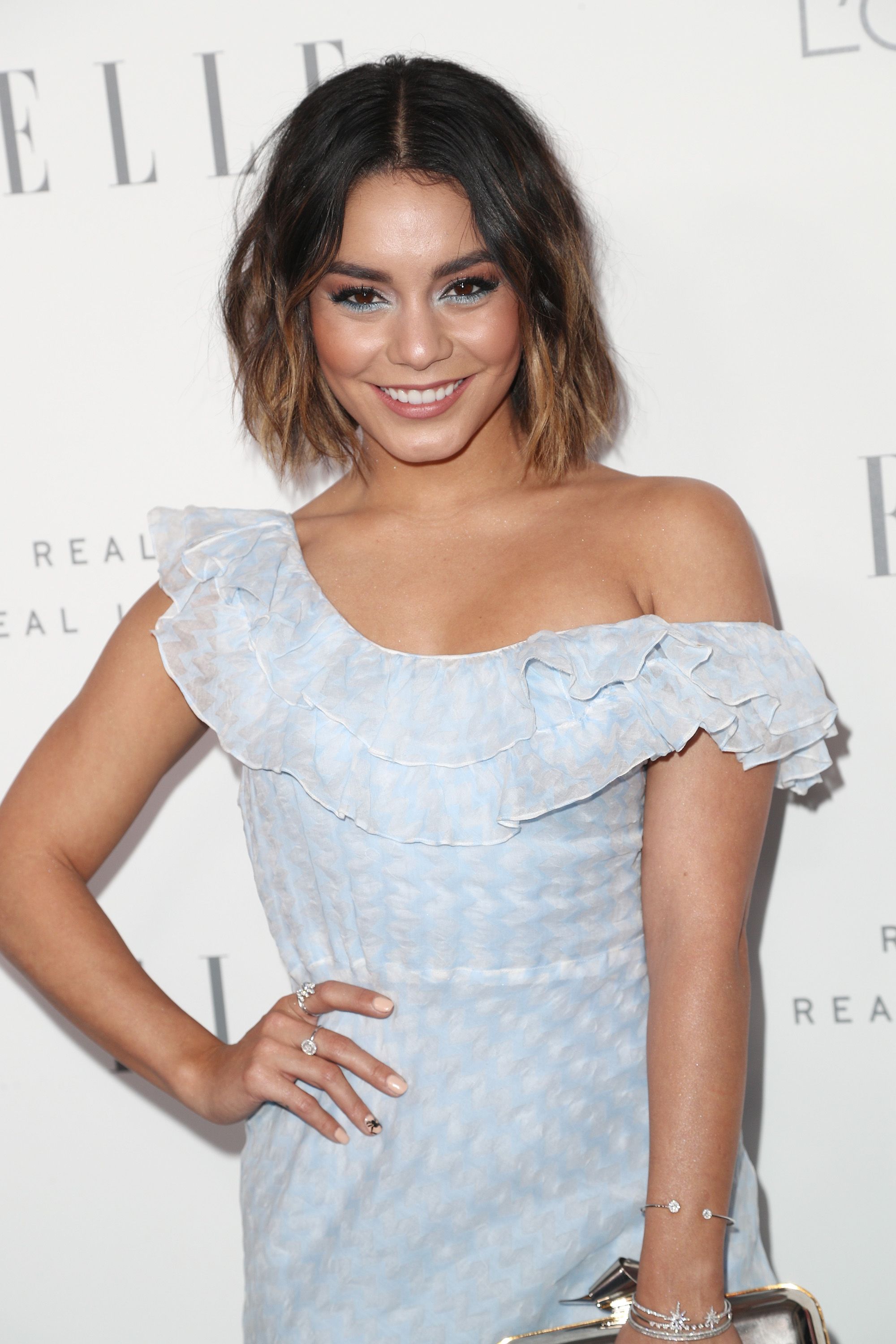 FINDING FAITH THROUGH LOVE
Hudgens revealed that it was through her boyfriend of 9 years, Austin Butler, that she rediscovered her faith, and reconnected with God. Butler, who is a long-time member of the Hillsong congregation, took Hudgens to a service, and the actress was inspired.
Hillsong is known for its relaxed and welcoming atmosphere, and its services in which the worship band Hillsong United performs. Hudgens has praised Hillsong for encouraging her to establish a more personal and dynamic relationship with God. She said:
"They really focus on you having your own personal relationship with Jesus, which is wonderful."
LOVE FALLS APART
Sadly, after 9 years together, Butler and Hudgens' relationship seems to be over. The couple first met in 2005, on the set of "High School Musical." At the time Hudgens was dating teen idol and co-star Zac Efron, and Butler and the lovely actress would only become romantically involved in 2011, when their friendship deepened.
Butler was there for her when she went through the traumatic death of her father who passed away in 2016, a victim of cancer. Butler's own mother had died just two years before, also of cancer. Their love for each other and their faith helped them through the terrible ordeals, and it looked as if their relationship was one for the ages.
The young couple became a red-carpet staple, and their Instagram accounts was always packed with loving snaps and messages of appreciation for each other. It was only in late 2019 that fans noticed a change. On Hudgens' birthday, December 14, there was no message from Butler on her Instagram, and in the snaps of the celebrations the actress posted, he was conspicuously absent.
The last post in which they featured together was on October 31, 2019, when Hudgens shared a snap of herself, Butler, and their dog, in which she wished followers a happy Halloween from "My family to yours." Butler wasn't just absent from Hudgens' birthday, he also apparently missed Christmas, and the lovely actress celebrated New Year's as a single woman.
Then in January 2020, Hudgens was spotted out on a date with Los Angeles Lakers star Kyle Kuzma, who is said to have been one of Kendall Jenner's beaus. As for Butler, he hadn't been sharing any snaps of Hudgens since 2019, when he posted a photo from the premiere of "Once Upon a Time in Hollywood."
Neither star has commented on what led to the breakup. Their split has bewildered fans who were eagerly expecting the announcement of an engagement, and the forthcoming nuptials. Fans continually appeal to Butler and Hudgens on social media to "get back together," but it looks as if the love boat has sailed.
FAITH ENDURES
But despite their falling out, Hudgens is clinging to her faith. Like Justin and Hailey Bieber, and so many other Hollywood celebrities, Hudgens has found a message she can relate to in Hillsong's message of hope and salvation through an intimate connection to Jesus. The feisty actress seems to be forging ahead with her life, and is now eagerly awaiting the release of her latest film, "The Princess Switch: Switched Again."
Unfortunately, the COVID-19 pandemic has suspended the filming of her latest project, the new Lin Manuel Miranda musical drama, "Tick, Tick... Boom!" Hudgens will be starring opposite  "Spider-Man" actor Andrew Garfield, and Alexandra Shipp, best known for her role as Storm in the "X-Men" franchise, and for her work in the Oscar-nominated film, "Straight Outta Compton."
As for Butler, after his part in Quentin Tarantino's "Once Upon a Time in Hollywood," he landed what may be the role of a lifetime as the doomed King of Rock n' Roll Elvis Presley, opposite the celebrated Academy-award winner Tom Hanks as his controlling manager,  Colonel Tom Parker, and with the lovely Olivia DeJonge as the King's beloved Priscilla Presley.