Watch Halle Berry Do Squats with the Help of Her 6-Year-Old Son Maceo in Her Arms
Actress Halle Berry shares a new interesting way to incorporate kids into at-home workout routines in a new video shared on her Instagram.
Only a few people can master the art of mixing up exercise and mommy duties all in one activity, and it is no surprise that actress Halle Berry is one of them. The actress recently shared a video of herself incorporating her young son, Maceo, in a squat routine. She captioned:
"Happy #FitnessFriday! With all the chaos that comes with virtual online learning, it can be difficult for little kids to stay energized and engaged."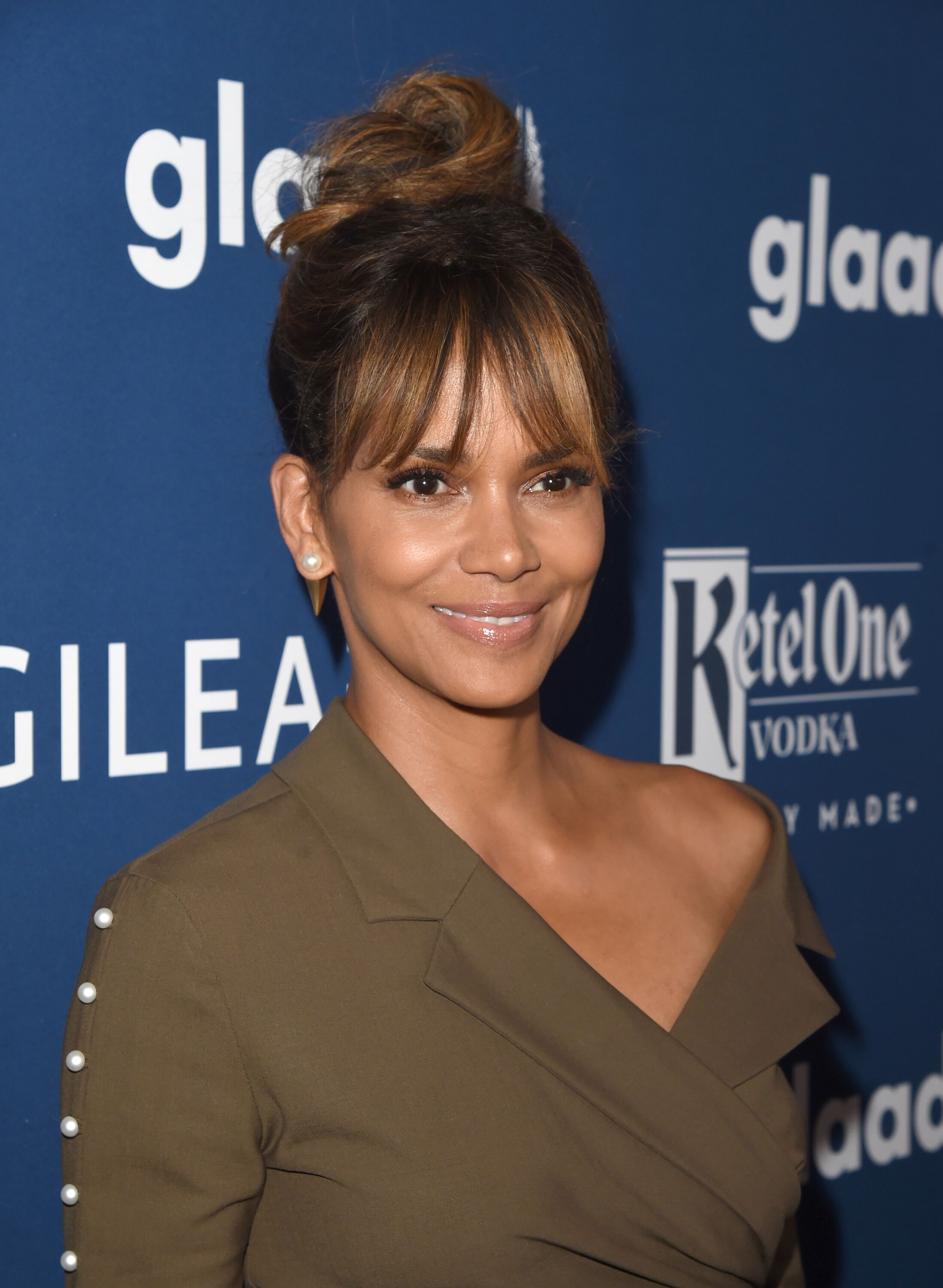 Berry continued, writing that she thought it would be a great idea to throw in her little boy into her workout. It ended up being fun for him and necessary for her.
The caption was concluded by the actress telling her fans and followers to head to her Instagram stories, where she showed more of her exclusive at-home children's workout.
The video features Berry clad in an all-black outfit of a top, pants, and sneakers. She added a touch of color with a bright pink scarf wrapped around her long brown locks as she cradled her son while squatting.
On heading to her Instagram story as per her request, many of Berry's followers found several sequels to the hilarious workout session debuted on her page.
The actress showed off a couple of other ways that any interested viewers could incorporate little kids into their exercise routines, the "At-home Kiddie Workout," as she called it.
There was a time when Berry was very opposed to the idea of showing her children on social media.
One suggestion featured Maceo laid out on his back while resting on his mom's bent knees and arms. Berry then proceeded to do some leg raises in a tabletop position, never once throwing Maceo out of balance.
While she got her rigorous fitness routine underway, Maceo seemed to be having the time of his life as he looked relaxed the whole time. The actress bumped it up a notch when she did some hip lifts and partial deadlifts with the help of Maceo's small frame.
Berry, who shares her 6-year-old make-shift gym weight, Maceo, with her ex Olivier Martinez, is also mom to her 12-year-old daughter, Nahla, from a previous relationship with Gabriel Arbury.
Sometime in April, the 54-year-old mom of two reportedly admitted that trying to get her kids in order with homeschooling was very challenging. Trying to get them to figure and learn was a "nightmare for her" but she still admitted that the extra time with them was wonderful.
There was a time when Berry was very opposed to the idea of showing her children on social media in a bid to protect them and not exploit them in typical Hollywood fashion.
Maceo's official face reveal came when he was a little over four years old in 2018. They were on vacation, and she shared a breathtaking photo of her son's side profile as they went for a serene ride on a boat.
The proud mom has since slowly eased into showing off her kids and the precious moments they share together.