Sofia Richie and Jaden Smith Dated When They Both Were 14 — inside Their Personal Lives
Sofia Richie and Jaden Smith were spotted together on a Malibu beach. The fact that they dated when they were 14 years old makes this outing even more interesting.
The model and the singer made headlines on September 5 after several photos of their beach day went online. E! News reported that, although Jaden and Sofia were with a bunch of friends, they only had eyes for each other!
[Justin Bieber] became Sofia Richie's boyfriend in mid-2016.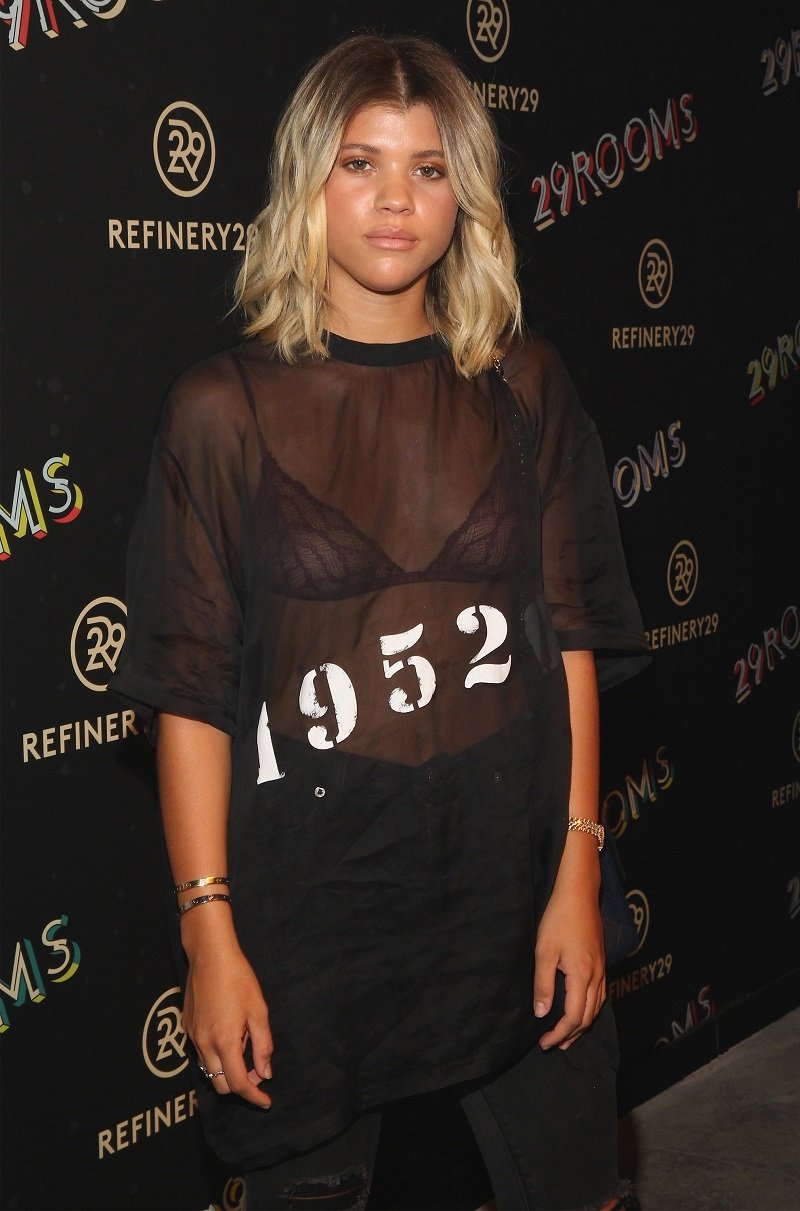 SOFIA RICHIE AND JADEN SMITH'S BEACH DAY
Sofia, rocking a bright pink bikini with a floral print, and Jaden, who also wore pink swimming shorts, swam together, wrap their arms around each other, and even held hands while getting in and out of the water.
When they were out of the water, the alleged couple enjoyed some cocktails with the rest of their friends. All in all, Sofia and Jaden showed great chemistry as they wouldn't stop smiling at each other and being "very flirty" throughout the day.
Even after their time at the beach was over, Jaden Smith and Sofia Richie grabbed dinner at Nobu with some other friends. E! News added that, after spending hours in the restaurant, the duo left together to a friend's house for the night.
While their supposed relationship might come as a surprise for several people, Jaden and Sofia's true fans probably remember that they used to be an item in 2012, when they were both 14 years old.
SOFIA RICHIE'S DATING HISTORY
Although they were relatively young (or maybe because of that), they parted ways in early-2013. Fortunately, they managed to keep their friendship even during the time both of them were romantically involved with other very famous people.
In Sofia Richie's case, she reportedly dated a man named Jake Andrews in 2015. Although there is little-to-no information available about their relationship except for a few photos of them together, sources like the Daily Mail and Cosmopolitan seemingly confirm their romance.
After that, in June 2016, Lionel Richie's daughter was spotted hand in hand with professional soccer player Samir Nasri. That supposed relationship proved to be short-lived, as Justin Bieber came into the picture.
The Canadian singer became Sofia Richie's boyfriend in mid-2016, shortly after he and Selena Gomez parted ways. Their romance made a lot of headlines, especially after Jelena's fans criticized them online, and Selena commented on one of Justin's photos.
After being romantically involved with Brooklyn Beckham and Lewis Hamilton, Sofia started dating the "Keeping Up with the Kardashians" star Scott Disick.
In May 2017, they were spotted together for the first time on a yacht. Then, in October that year, they made their relationship Instagram official.
SOFIA RICHIE AND SCOTT DISICK'S RELATIONSHIP
The former couple stayed together for three years, and during that time, Sofia met Scott and Kourtney Kardashian's children. The trio even went on vacation together!
Sadly, in May 2020, it was revealed that Scott Disick and Sofia Richie were parting ways. Although they never shared the reason for their breakup, sources claim that she just wanted to "do her own thing."
Apart from that, she reportedly considers that Scott has a lot of things going on in his life and thinks that the best thing for them was to be apart so that he could focus on himself.
Although the source pointed out that they believed the couple might get back together in the near future, the fact that she was spotted getting cozy with Jaden Smith might have changed the situation.
Speaking of Jaden, he has also had his fair share of relationships. He has been romantically linked to Kylie Jenner and Amandla Stenberg.
One of the girls who stayed with him for longer was Sarah Snyder. The former couple dated for about two years before calling it quits in 2017. After that, Jaden and Odessa Adlon dated, but they broke up after about one year.
At the moment, people are waiting for Sofia Richie and Jaden Smith to confirm (or deny, for that matter) their romance. They look cute, though.