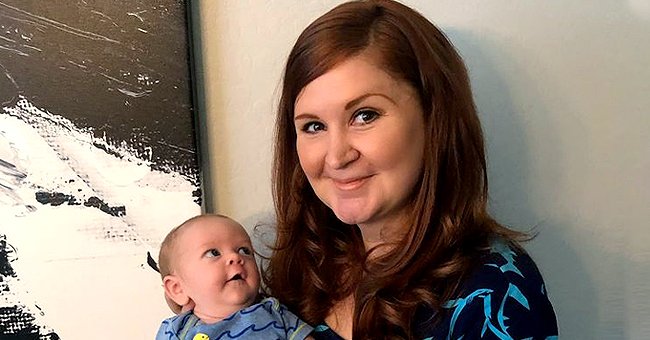 Facebook/shanna.hogan
Author Shanna Hogan Tragically Dies at 38 in Front of Her Toddler after Pool Accident
New York Times bestselling author Shanna Hogan tragically died at her home in Phoenix after drowning in their family swimming pool. The acclaimed writer was 38.
The writing community and everyone who knew Shanna Hogan is in shock. The author had an accident and died while spending time with her son Zander she shares with her husband, Matt LaRussa.
At 14 months old, Zander had no understanding of what he saw or that he will now grow up without a mother, and Hogan's former colleague and friend Kathleen Mayer since set up a GoFundMe page to help the family with their difficult time ahead.
LaRussa and Hogan had been married for almost two decades, and despite every medical effort to bring her back to her family, she died on September 1 at the age of 38.
The true-crime author's family decided to donate her organs, which reportedly already saved four other lives after they spent her entire time in the hospital praying for her recovery.
The fundraiser set up by Kathleen Mayer aims to raise enough money to help with the extensive medical bills incurred and funds to help little Zander as he grows older.
Hogan worked at Arizona State University, where she taught news reporting, and the accidental drowning happened while she spent time swimming with young Zander.
The mother-and-son duo had been enjoying pool time on August 27 when Hogan slipped and hit her head. She fell into the pool and was unconscious when Matt arrived on the scene. Zander was safely outside the pool wearing his safety vest.
Immediately, LaRussa pulled his wife out of the pool and started performing CPR until emergency medical services arrived. Hogan was then rushed to the hospital, where she went straight to the ICU in critical condition until she sadly passed.
Accidents around a swimming pool can easily lead to death by drowning, as safety.com reminded in an article published earlier this year.
To minimize the risk of anything situated around the swimming pool leading to accidental drowning, the experts said that floatation devices and toys should be chosen with care and stored safely away from the edges of the water.
Additives such as diving boards and slides significantly increase risk, and they are not recommended. There is no substitute for watchful eyes around a swimming pool, and experts added that that aids such as lifejackets should only be seen as secondary means to prevent drowning.
Naya Rivera and Josey Hollis attend the premiere of Warner Bros. Pictures' "The Lego Movie 2: The Second Part" on February 2, 201,9 in Westwood, California. | Source: Getty Images.
Hogan's tragic passing is similar to that of the "Glee" actress Naya Rivera, who drowned while out on Lake Piru with her 4-year-old son Josey.
The actress rented a pontoon boat for the afternoon, but when they returned to it after swimming, Rivera didn't make it back onto the boat, instead, Josey watched his mother disappear below the surface, unaware of what it meant.
Please fill in your e-mail so we can share with you our top stories!