Steve Harvey's Son-In-Law Poses with Newborn Daughter Marley in These Heartwarming Photos
The DJ and father of two couldn't be more proud of his new baby. The new member of the Harvey family was born on September 1 and has everyone in the family eager to meet her and give her love.
With a big smile and his newborn in his arms wrapped in a blanket, Kareem Hawthorne, a.k.a DJ Bruckup, shared a photo on his Instagram to announce the arrival of his second daughter, Marley Jean into the world.
Kareem is married to the stepdaughter of TV personality and host Steve Harvey. His wife is Morgan Harvey Hawthorne, the eldest daughter of Harvey's third wife, Marjorie, whom Harvey adopted like her sisters, upon marrying Marjorie.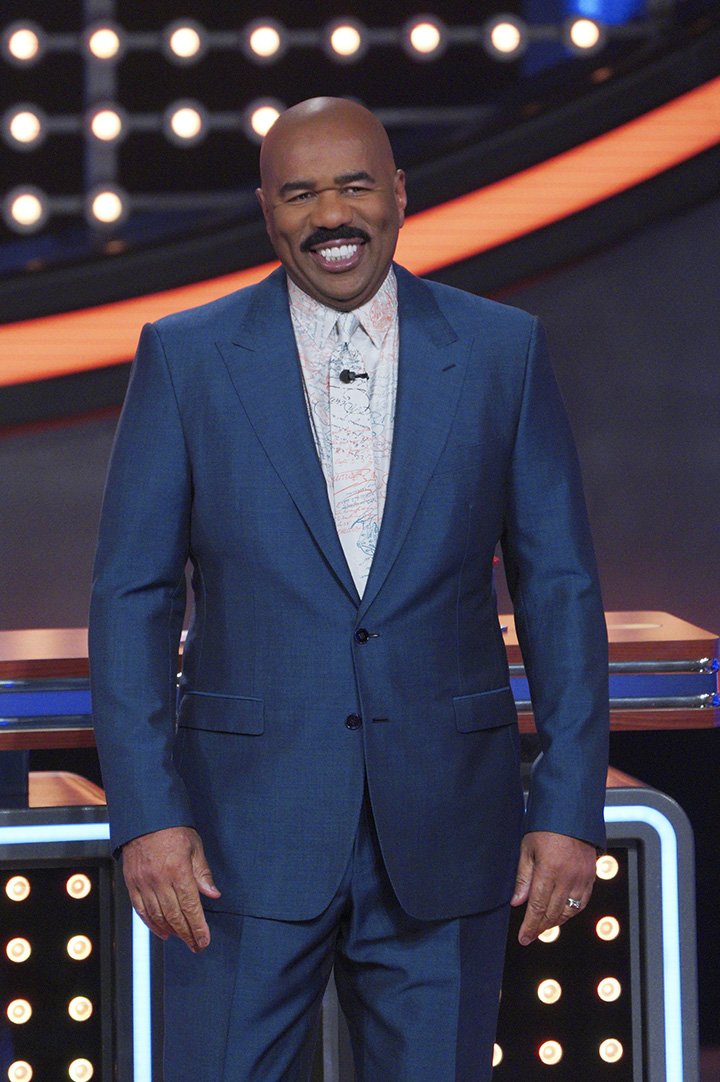 Little Marley comes to enlarge the Hawthorne-Harvey family who already has a daughter, little Elle, 5 years old. Along with the photograph where he shows his joy through a big smile, the proud father wrote: 
"One Week in the bag for Baby Marley. Loving every second of it. (two heart's eye emoticon) #GirlDad #MarleyJean #Heavvvyyy"
PROUD MOM
But it's not just dad who has shared adorable photos with the newborn. The mother of the baby, Morgan, has also published a photo where she appears with her baby asleep on her chest. The image could not be more tender. She also accompanied her post with the following words:
"Welcome to the world Marley Jean. We hope you're ready for all this love we have to give you. (Heart's emoticon) Our newest baby girl was born September 1st and we couldn't be prouder."
WHO'S MORGAN
Morgan is the daughter of Marjorie and her first husband, but when she married Steve, he adopted all of his wife's children and raised them as his blood children without prejudice or discrimination.
Morgan met Kareem at the college where they both attended and began a serious relationship after graduation. Since then they have been together.
PROFESSIONAL AND PHILANTHROPE
Morgan has a Baking and Pastry Degree from the Culinary Institute of America and since graduation has worked with some prestigious Bakeries and event companies. She wrote an e-book called "Party Heart."
In it, she shares her ideas and recipes, but she also registers her own I Need Some Mo brand. Under this brand, Morgan shares information about social events, recipes, and much more. Morgan is very proud of her mother Marjorie and she does not stop showing it, especially on Mother's Day.
CHILDREN AND GRANDCHILDREN
Steve then has 7 children, three biological children from his first marriage, and one biological child from his second marriage. He is also the grandfather of five grandchildren including newcomer Marley Jean.
Although Steve talks about himself as a person who is not too involved with his grandchildren, he says that the one who is deep in grandparents' things and enjoys Mother's Day as if it was her birthday is his wife Marjorie. Her grandchildren visit her house constantly, some even stay overnight
Steve doesn't pass up opportunities to be with his grandchildren. They have been in charge of providing him with unforgettable moments as he narrates in his visits to the "The Ellen DeGeneres Show."