NBA Star Scottie Pippens' Chicago Mansion Features an Indoor Basketball Court — Take a Peek
NBA icon Scottie Pippen made a big splurge on a Chicago mansion in 2004. Now, he is giving fans a tour of what could be referred to as a state of the art abode.
Scottie Pippen might have retired a while back but the NBA will forever be a part of him. This he confirmed during his Chicago home tour.
Besides the masterpieces, upholsteries, and top-tier home features expected to be in a luxury home, Pippen's mansion boasts of an indoor basketball court.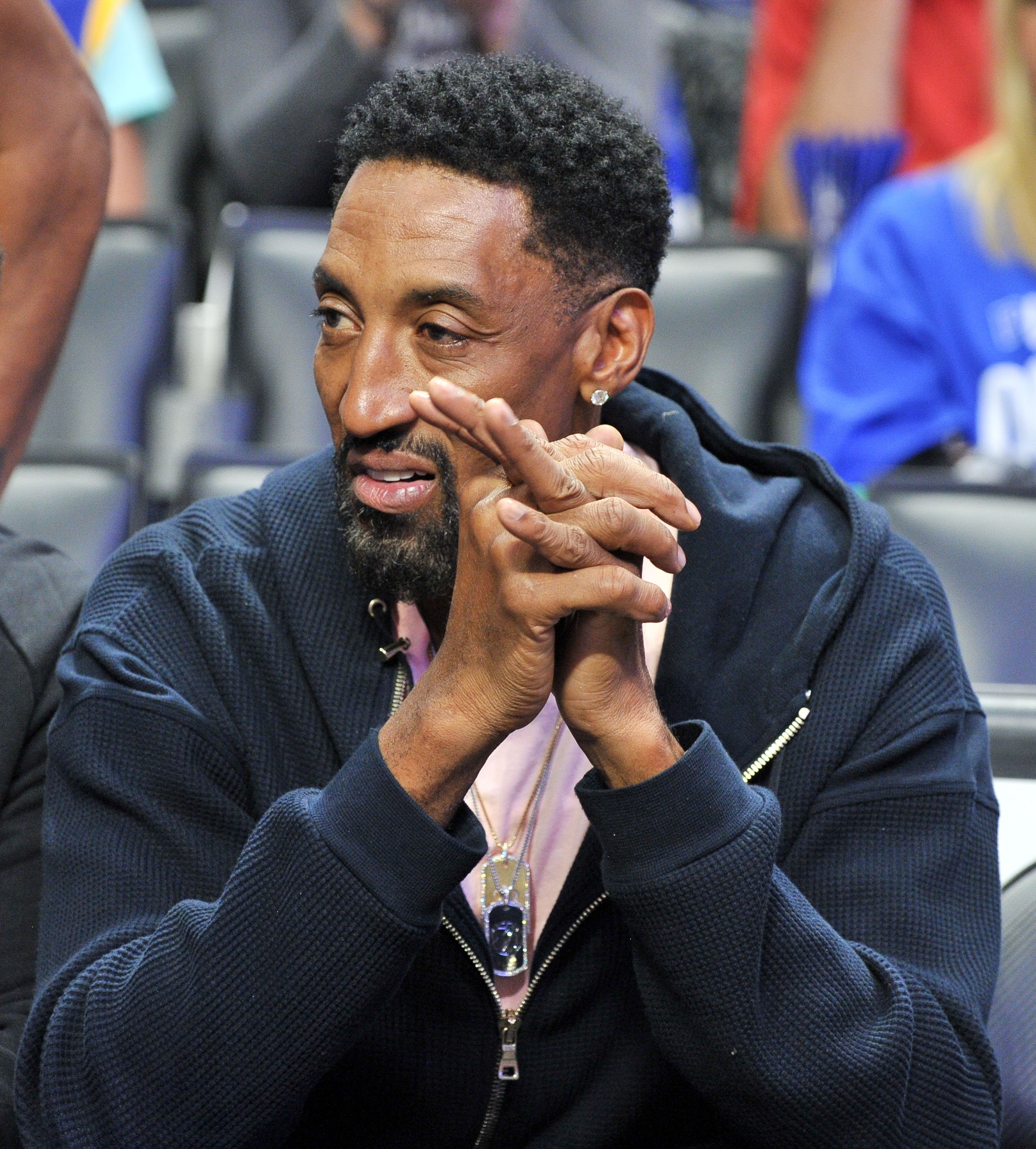 PIPPEN'S SPRAWLING ABODE
The 6 ft 8 basketball legend opened the door to his Chicago home which he mostly referred to as a vacation home. Pippen's first reveal was the palatial dining area that housed some of his priced artifacts from Venice. 
The walkway within the house had a ceiling-to-floor shelf that housed his accolades. Six replicas of his NBA titles and All-Star MVP award, to mention a few.
Pippen showed his kitchen next and a smaller dining area that overlooked the pool area and a green space for little golf games.
THE INDOOR INCENTIVES 
When it gets cold and clammy, there would be a need to stay indoors and Pippen made sure to provide for a fun-filled indoor time. The NBA alum has sporty setups, including an air hockey table, board games, and without doubt, an indoor basketball court to help relish NBA days.
He said about the sport that made him famous, "Basketball has been my life…" Pippen mentioned that his kids find the court very helpful, making him realize it was a thoughtful investment.
FACTS ABOUT PIPPEN
Pippen has been married twice, and he has a son, Antron, born in 1987, from his marriage to Karen McCollum. He and McCollum got divorced in 1990.
Antron is pretty much following in his dad's footsteps. He played college basketball before signing with WBA'S Upstate Heat team.
Pippen's second-oldest were twin girls Taylor and Tyler from his relationship with Sonya Roby. Tyler died during infancy. In another relationship, Pippen had another daughter, Sierra. 
Pippen's second marriage was to Larsa Pippen with whom he had four children - Scotty Pippen Jr., Justin, Sophia, and Preston. Scotty Jr. played college basketball for Vanderbilt. 
His younger brother, Preston also has NBA ambitions while showing expertise in high school basketball. He is close friends with Shareef and Shaqir O'Neal.