Take a Peek inside Hilaria and Alec Baldwin's Lavish Home
The Baldwin family's Long Island home is a dream come true. The antique house, which has a long history since it was built, has been redecorated to have room enough for all of the 7 members of the bunch to live happily and comfortably. 
62-year-old actor Alec Baldwin and his wife, 36-year-old yoga instructor, Hilaria Baldwin are the owners of a gorgeous house anyone could dream of. Located in East Hampton, the residence is an 18th-century farmhouse that has been restyled by Hilaria as the family has been growing.
The Golden Globe Award winner, bought the beautiful abode right next to the beach, back in 1995, but it was not until Hilaria, who was not his wife yet, moved into the house in 2011, and started to make some necessary changes to open up space inside.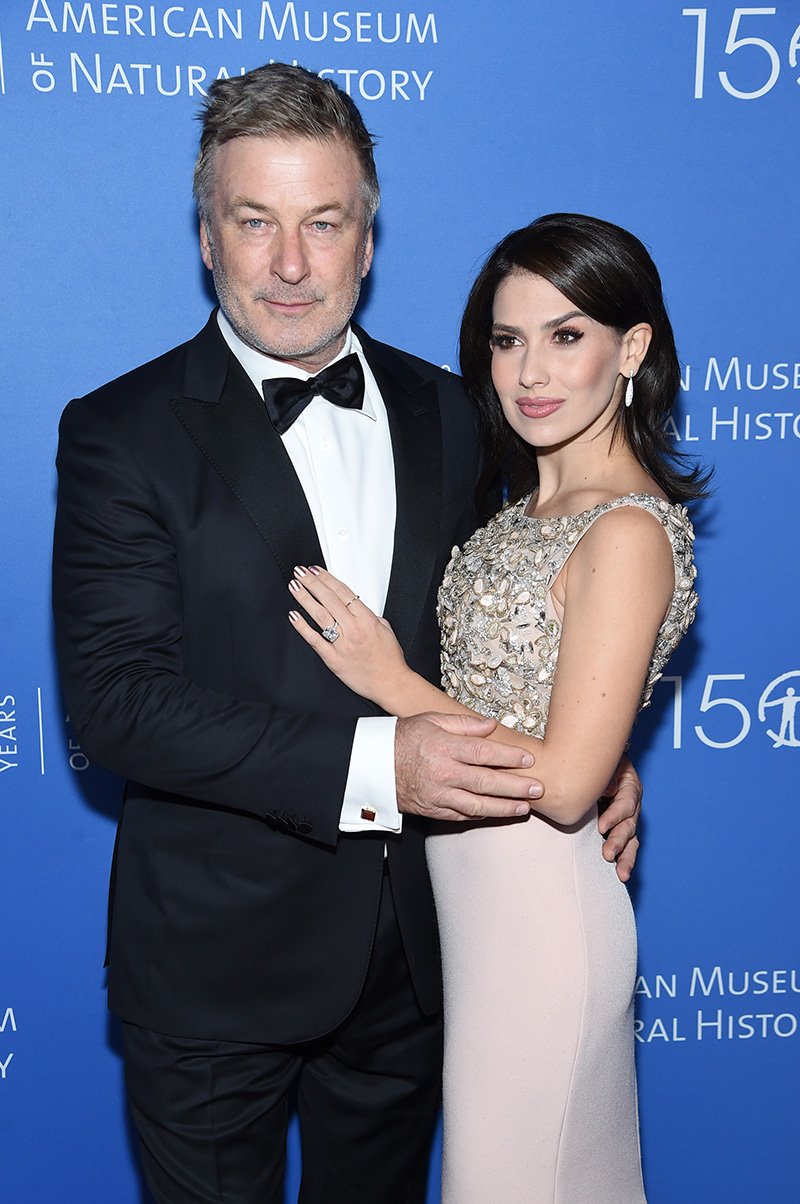 The house was built in 1753 and, fortunately, it is big enough to have all of their five children playing around wherever they wish. According to a past interview, the fitness guru explained that there were many little rooms in the residence, so she hired architect Fred Throo, and interior designer Daniel Romanoff, to drop walls down and expand the rooms.
Though the couple needed to have several renovations done, they still were careful enough to not lose the antique style that the place represents. That is why the Baldwins decided to keep an old barn door in front of their bedroom, and next to a beautiful Ron Dier chandelier.
OLD TURNED MODERN
The large and spacious kitchen has a big island in the center and makes up one big room with the living and the dining room. This makes it a perfect spot for family dinners and reunions and even for dad and kids to play around. 
The master bedroom is large and comfortable and has a natural light that bathes the place all day long. The children's bedrooms are decorated in different ways matching the kids' personalities. The mother of five has said she wants all of her kids to have rooms with the exact same sizes so they all feel they are treated equally.
The house also has big closets to keep all of the kids' clothes and a large principal bathroom from where Hilaria usually does her workout routines which she shares with her fans. However, the house's most valuable thing would probably be an amazing and peaceful view it has of the sea.
BIG FAMILY
Alec and Hilaria met by chance in 2011, when the actor was having lunch at a restaurant in New York City, turned casually over his shoulder, and saw Hilaria. The couple started dating soon after that but since Alec would not kiss his future wife for six weeks, she was not sure what he wanted.
From there the couple's love story went fast. They moved in together within five months and got married on June 29, 2012, at St. Patrick's Cathedral, only a year and a half following their first meeting. Soon after that, the Baldwins did not wait too long to have their children.
Carmen Gabriela was their first child and so far only daughter born in August 2013. Two years later, they welcomed their second child and first son, Rafael Thomas. Then followed Leonardo Ángel Charles, born on September 12, 2016, and 2-year-old Romeo Alejandro David born in May 2018.
This past September 8, the couple welcomed their fifth child, a son named Eduardo Pau Lucas. Fortunately, there is still room inside the house for the new baby boy. Alec also has a 24-year-old who he shares with former wife, actress Kim Bassinger.