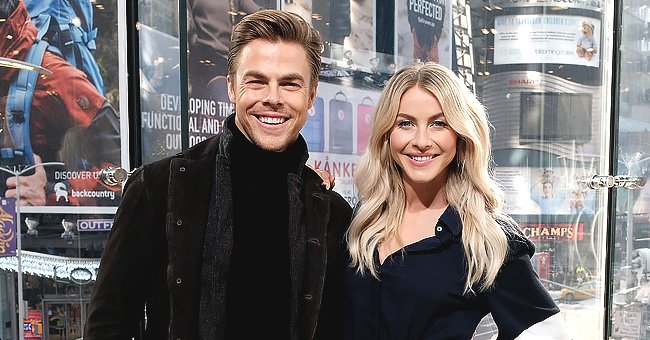 Getty Images
Check Out the Advice Julianne Hough Gave Her Brother Derek on Judging 'Dancing with the Stars'
"Dancing with the Stars" alum Julianne Hough expressed happiness at her brother, Derek Hough's return as a judge on the show, offering him words of advice.
For professional dancer Julianne Hough, "Dancing with the Stars" will always have a special place in her heart because it helped to launch her career and also brought her family to the limelight.
Julianne joined the show in 2007 as a dancer, winning two seasons with her celebrity dancers before she left in 2009. However, she returned to the show in 2014 as a judge, holding the position until 2017.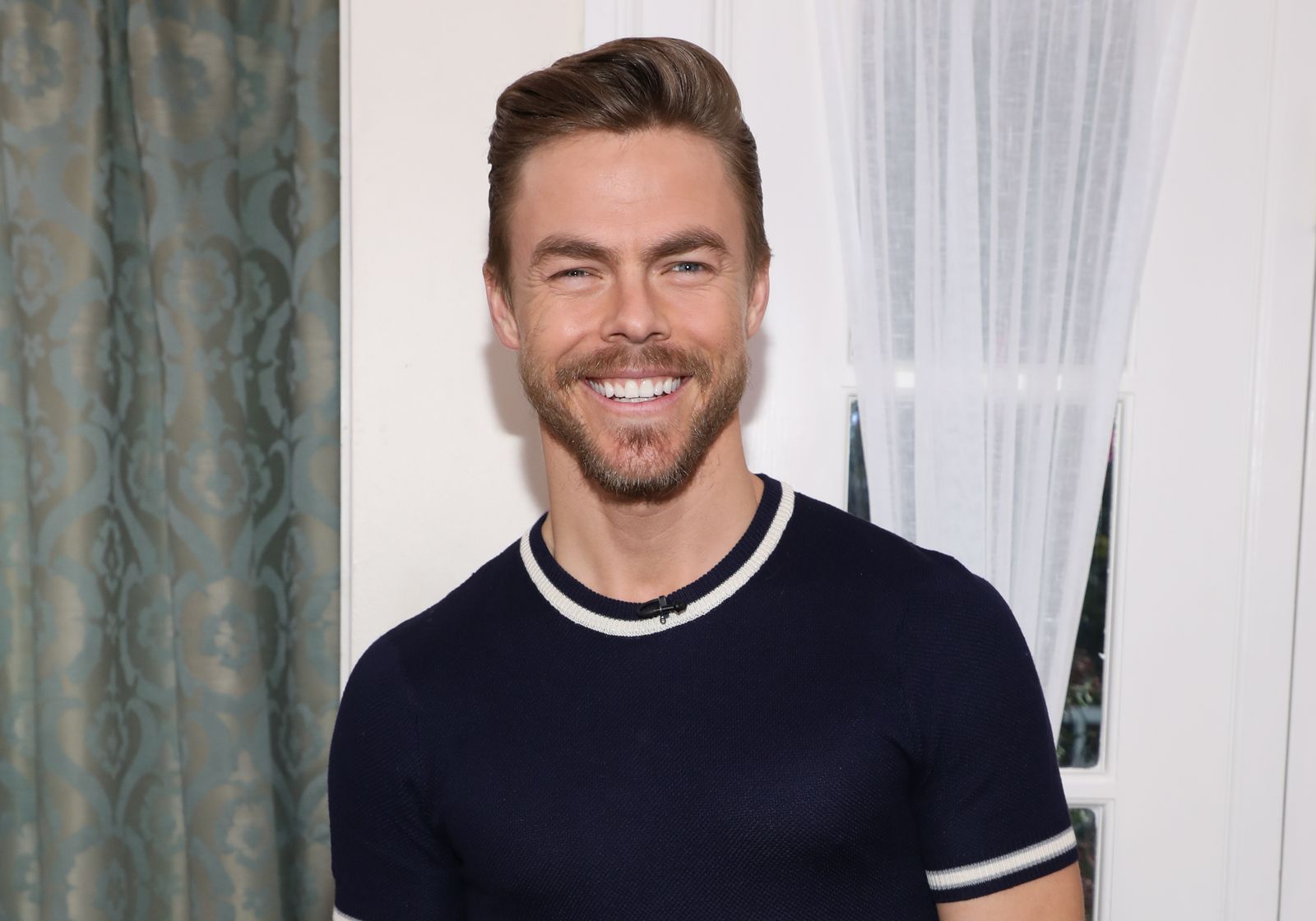 Derek Hough visits Hallmark's "Home & Family" at Universal Studios Hollywood on March 08, 2019 | Photo: Getty Images
It is that position Julianne's brother, Derek, now occupies in the show's new season, which kicked off on Monday, September 14. She appeared in an interview on "Access Daily," giving Derek a few words of wisdom.
Julianne revealed to co-hosts Kit Hoover and Scott Evans that her brother texted her, saying he was nervous at the live aspect of the show because one only had 20 seconds to get their words out. She told him:
"Derek, you've got this. You are a pro; you are amazing. Everything that comes out of your mouth is just gold anyway. So you are good."
Julianne explained that she understood why Derek would be nervous, because being a judge, one would want to say the right things that would help the competitors in the following week.
Finding the right words to say could be a challenge with the little time, hence her brother's fears. Julianne also said that the new season would be fun to watch despite the changes made to the show.
The uncertainty surrounding how things will play out amid the COVID-19 pandemic appealed to him.
Earlier in September, it was announced that Derek Hough would be joining DWTS as a judge in the show's 29th season. The 35-year-old was delighted with the honor.
He said the show will always be incredibly special to him and that his return felt like he was coming home. Derek also said that he could not be more excited about returning to the ballroom.
Derek served as a professional dancer on the show from 2007 to 2016, winning the show for a record six times with his celebrity partners. He will now serve as a judge, along with Carrie Ann Inaba and Bruno Tonioli.
In a chat with ET, the pro dancer, who is also a judge on the show, "World of Dance," revealed why he said yes to DWTS when they came calling.
Derek explained that he was excited about the show and the timing, adding that the uncertainty surrounding how things will play out amid the COVID-19 pandemic appealed to him.
He said that he was returning to the show with a lot of experience from his days as a pro dancer, and with a lot of compassion and empathy.
It will be recalled that in August, Derek teased his return to DWTS, revealing that the 17 seasons he spent on the show were incredibly special and helped in launching his career, for which he remains thankful.
Please fill in your e-mail so we can share with you our top stories!