Interabled YouTube Stars Shane Burcaw & Hannah Aylward Reveal They Want Kids in the Future
The recently wedded couple of YouTube stars is enjoying their time as husband and wife, facing the future as they ignore the ill-intended comments some people direct at them.
Newly married couple Shane and Hannah Burcaw (nee Aylward) have been together for four years, and now that they have made things even more official by tying the knot, they are ready to discuss having children with the media.
Shane and Hannah became public figures thanks to their YouTube channel "Squirmy and Grubs," on which they open up about the dynamics of their interabled relationship (Shane is a disabled man, born with spinal muscular atrophy).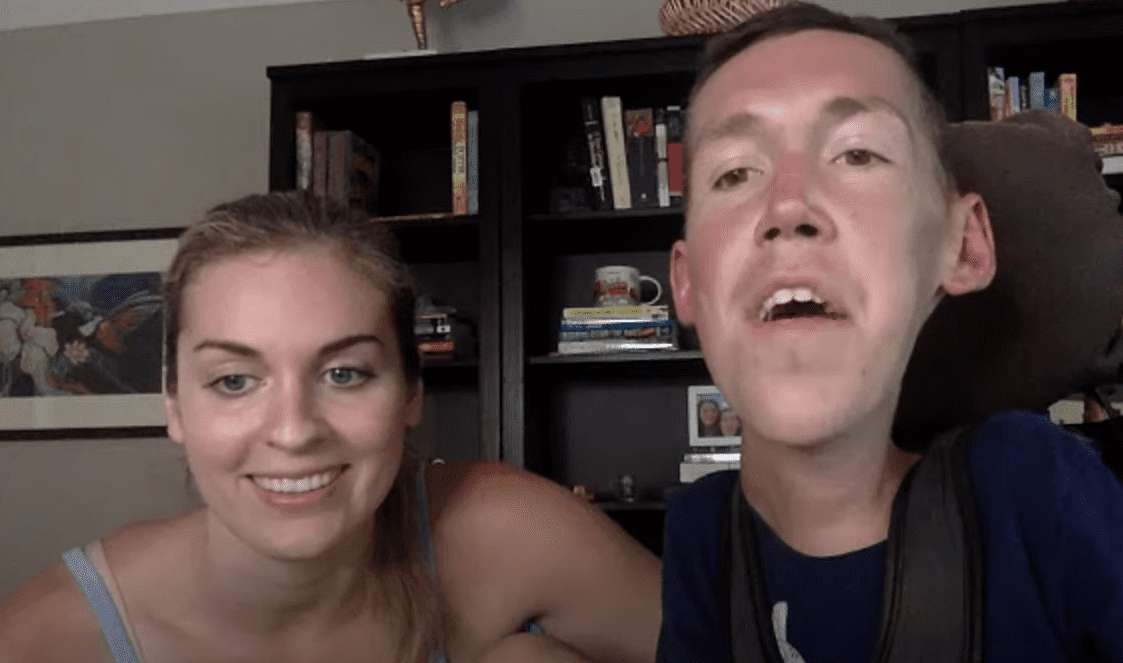 Not long after their September 4 wedding, the YouTubers gave an interview to People magazine on which they shared a little about their live as newlyweds at their home in Minneapolis, and they addressed their plans of having children.
"We totally want to have kids, [but] we're not quite ready yet," Hannah admitted via Zoom for "People (the TV Show!)"
"We go back and forth. Like one week we're like, 'We're ready!' And the next week we're like, 'Why did we ever think we were ready?'" added Shane.
FACING MEAN COMMENTS
Shane and Hannah have received lots of attention and praise for their fresh, honest, and educative way of making visible their interabled relationship, changing the narrative around disability, but they have also had to tolerate the ignorance and attacks of netizens that question the nature of their relationship.
After Shane and Hannah revealed they had finally married in a private ceremony officiated by Shane's cousin, some social media users made fun of the marriage, with some going as far as suggesting that Hannah was only marrying for his money. Others commented negatively about the couple's sex life, and a few criticized it as a fake wedding or "a joke."
Taking to her Instagram feed, Hannah shared several captures of the mean comments they received when they shared their "just married" picture, to denounce the hostility and lack of understanding that some people still show about disability.
In the post's caption, Hannah addressed the negative comments by reminding everyone that after two years sharing a YouTube channel with her now-husband, she knows better than to be affected by haters.
"Worrying about these people's opinions is a waste of time, and as time has gone on, it's become so much easier to genuinely have no internal reaction to comments like these," Hannah wrote.