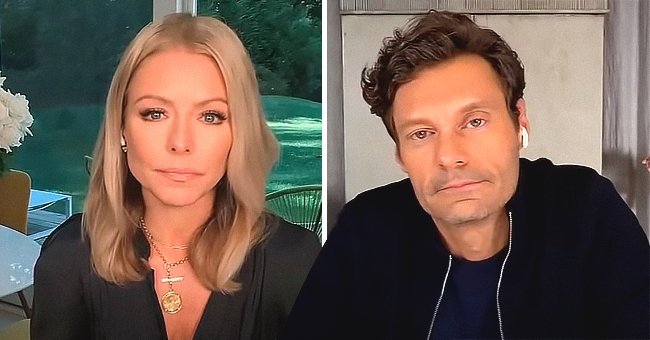 youtube.com/LIVEKellyandRyan
Ryan Seacrest Gets Sick Leaving Kelly Ripa to Host 'Live with Kelly and Ryan' on Her Own
Kelly Ripa hosted Thursday's broadcast of "Live with Kelly and Ryan" on her own after her co-host, Ryan Seacrest, came down with a sickness similar to a COVID-19 symptom.
Ryan Seacrest was absent from the live episode of "Live with Kelly and Ryan," which aired on Thursday, September 17, leaving Kelly to fly solo. Seacrest reportedly had to remain at his home as the ABC series revealed via their official page on Instagram that he was not feeling too well.
The show's official page posted a behind-the-scenes video that captured Ripa getting ready to walk to her chair to begin the show. However, it was quite obvious something was missing.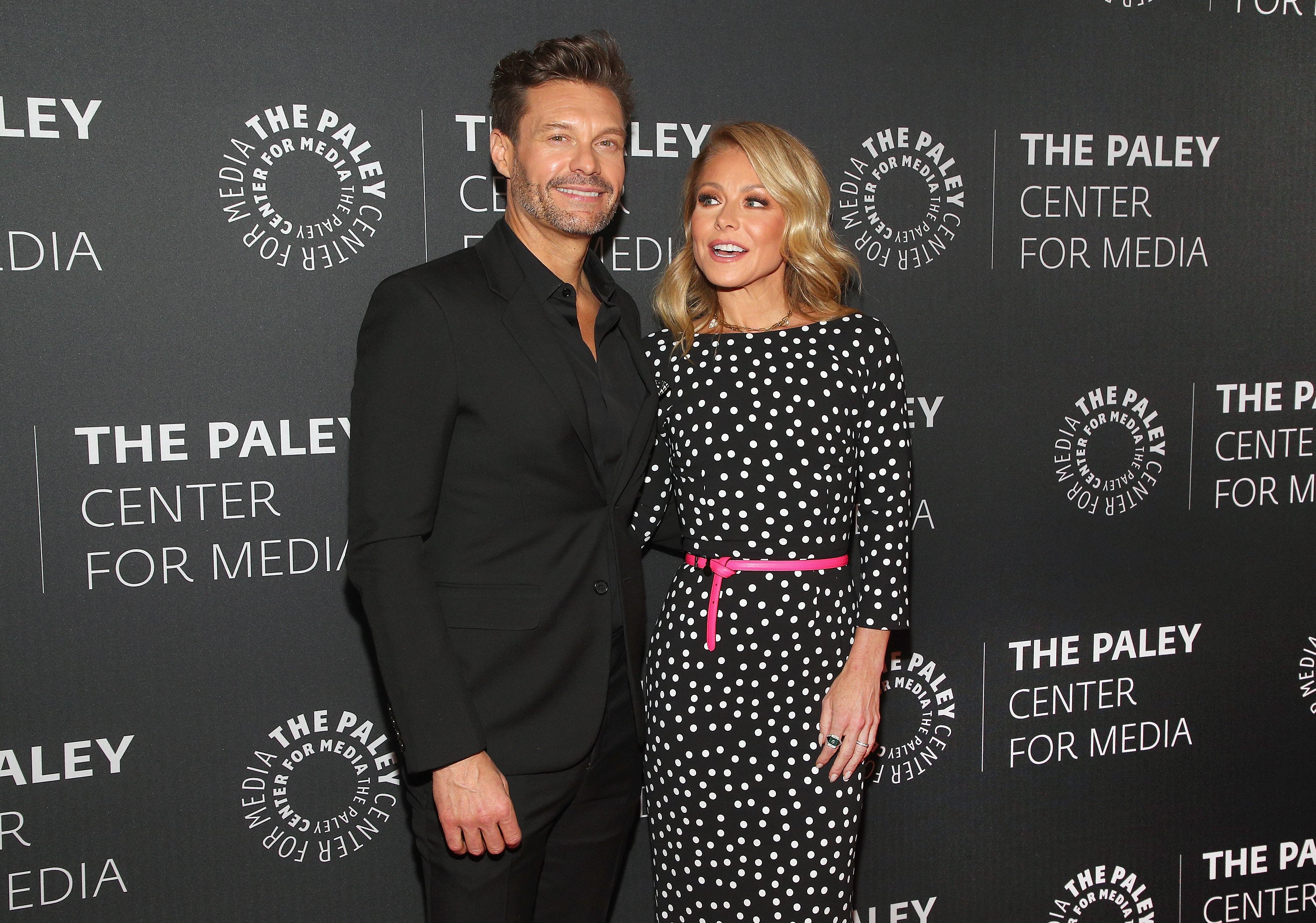 Ryan Seacrest and Kelly Ripa at Paley Center For Media on March 04, 2020, in New York City. | Source: Getty Images.
The captions confirmed that Seacrest would have to remain at home as a safety precaution because he came down with a sore throat. The caption read:
"Ryan is home with a sore throat. We're all being very cautious these days."
The show's fans took to the comments section to offer praise and encouragement to Ripa for doing her best to hold down the show in her partner's absence.
Many get-well-soon comments also flooded the comments section as fans also expressed concern for Seacrest, with many hoping that his ailment is just a sore throat with nothing more attached.
She had the kids help her recreate a photo taken years back
Though his sickness hardly seemed too serious, Seacrest did not turn up at the studio due to the extra precautions being observed because of the still raging COVID-19 pandemic.
Seacrest's absence triggered some changes to the set. Since he and Ripa made their return to the studio the previous week, the pair have occupied two smaller desks with considerable distance between them per the social distancing regulations.
The separation was hardly noticeable since a smart trick was used to splice two shots together to make it seem like Ripa and Seacrest were seated right next to each other.
The latest episode of the morning series saw Seacrest's desk removed while Ripa's center position on the floor in front of the iconic New York skyline backdrop.
Ripa looked gorgeous in a long green number, which flaunted her slim waist and had her beautiful blonde hair styled in slight curls.
Despite Seacrest's regrettable absence, Ripa maintained her calm and later had a socially distanced conversation with the guest, Bethenny Frankel. The show's avid viewers highly anticipated Ripa and Seacrest's return to their New York studio.
The duo's much-anticipated return to their New York studio has been a big hit with fans. They previously filmed new episodes remotely from home for several months after production was initially shut down in March due to the virus.
Aside from her prowess as a host, Ripa is also a devoted mother to three children she shares with her husband, Mark Consuelos. It's not often that she discusses her kids in front of the camera, but she did in one segment of "Live with Kelly and Ripa."
She had the kids help her recreate a photo taken years back when her son, Joaquin, was just a newborn, and she wanted to share the backstory with viewers.
The original photo caught Ripa with a sullen expression on her face and Joaquin in her arms, surrounded by her other two kids. She told Seacrest that she had that facial expression because she was tired at the time.
Ripa confessed that her kids gave her hell when she requested that they recreate the picture because she wanted it to be discussed on TV. They finally caved in to her demand, and in the picture they recreated, Ripa's expression did not look any better.
The TV show host told Seacrest that this was because she was annoyed her kids felt weird about recreating the photo. In the end, Ripa got her wish, and the photos made a good subject of a chat between her and Seacrest.
Please fill in your e-mail so we can share with you our top stories!