Salma Hayek Shares Pregnancy Photo as Tribute to Daughter Valentina Ahead of Her 13th Birthday
The "Frida" star loves a good throwback on social media, and she recently shared a picture of herself back when she was pregnant with her only child, who has now officially become a teenager.
One day ahead of her only daughter Valentina's 13th birthday, 54-year-old actress Salma Hayek took to her Instagram account to reflect on how fast time goes for a mother that sees her child grow in front of her.
To mark the occasion, Hayek shared a throwback image that pictured herself posing by a window as she flaunts her beautiful pregnant belly, wearing only a white skirt.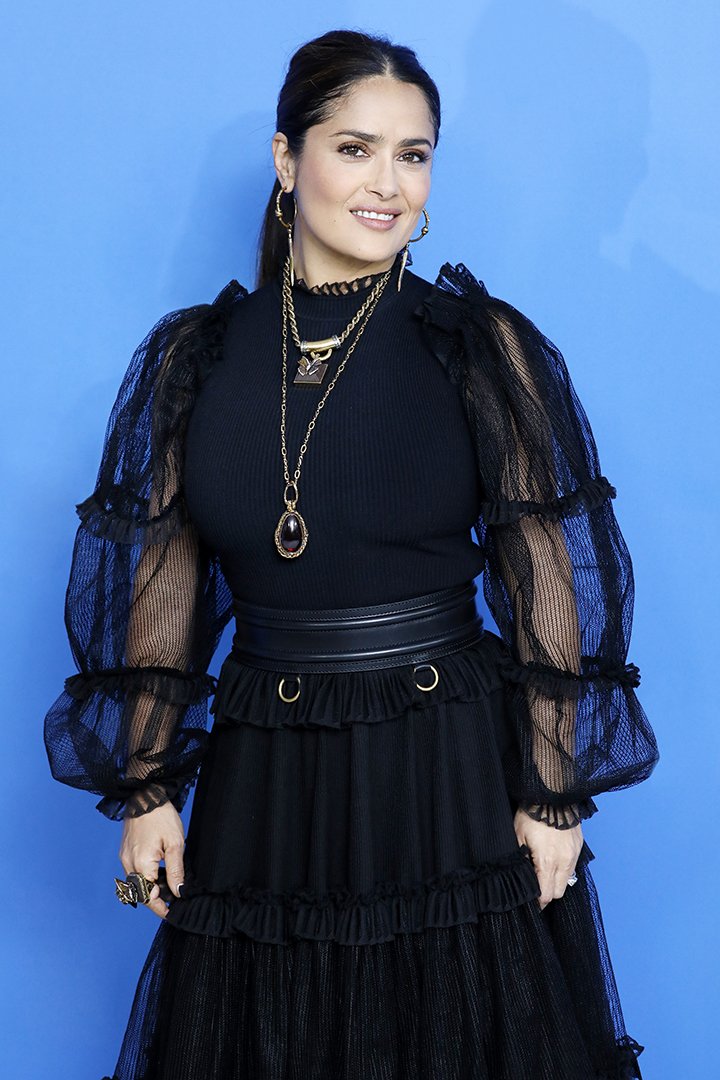 "Tomorrow, the tiny baby that formed inside my womb officially becomes a teen. They grow so fast…" the Mexican-born star captioned the snapshot, which received more than a million likes in the first 24 hours.
Hayek was already 41 when she gave birth to Valentina, shared with her husband of 11 years Francois-Henri Pinault, a French businessman, and the actress recently shared how glad she was of having waited until that age to embark on motherhood.
While there is still resistance to the idea of a woman getting pregnant after 40, Hayek has become an example for other women that don't want to be mothers when they are pressured to be but only when they feel ready.
"Bravo for all those women that are mothers when they want to. Not when society imposes it on us," a female user wrote in Spanish in the comments section of the post. "Time flies, happiness last," added another user.
PROTECTIVE MOTHER
As much as Hayek loves social media, being very active in her Instagram account, where she is constantly engaging with her fans, the actress is very protective of her private life and the image of her daughter, who is rarely seen in the spotlight.
But recently, Hayek made a little exception when she shared a rare picture featuring Valentina, in an effort to raise awareness about climate change on Instagram, promising to fight it in the name of her child and every child on this planet.
The image showed Hayek's and Valentina's hands as the two make "a pinky promise" to never give up on the cause of saving Earth for the children of the future to survive and to make a better world of it.
Only Valentina's left hand is visible in the picture, with her long pink nails stealing the attention in the photo, but she is seen in public so often that this was enough to make headlines.