Tim McGraw Shares a Poetic Tribute to His Wife Faith Hill on Her 53rd Birthday
Country singer Tim McGraw celebrated his wife, Faith Hill's 53rd birthday celebration by posting a loving tribute in her honor on his Instagram page.
Famous Country musician Tim McGraw went poetic in his tribute to his beautiful wife, Faith Hill, on her 53rd birthday. The singer took to his Instagram page to post a loving message in her honor. He wrote: 
"Happy birthday! The best person I've ever known. She lights up every room she walks in… She's every rose I see…"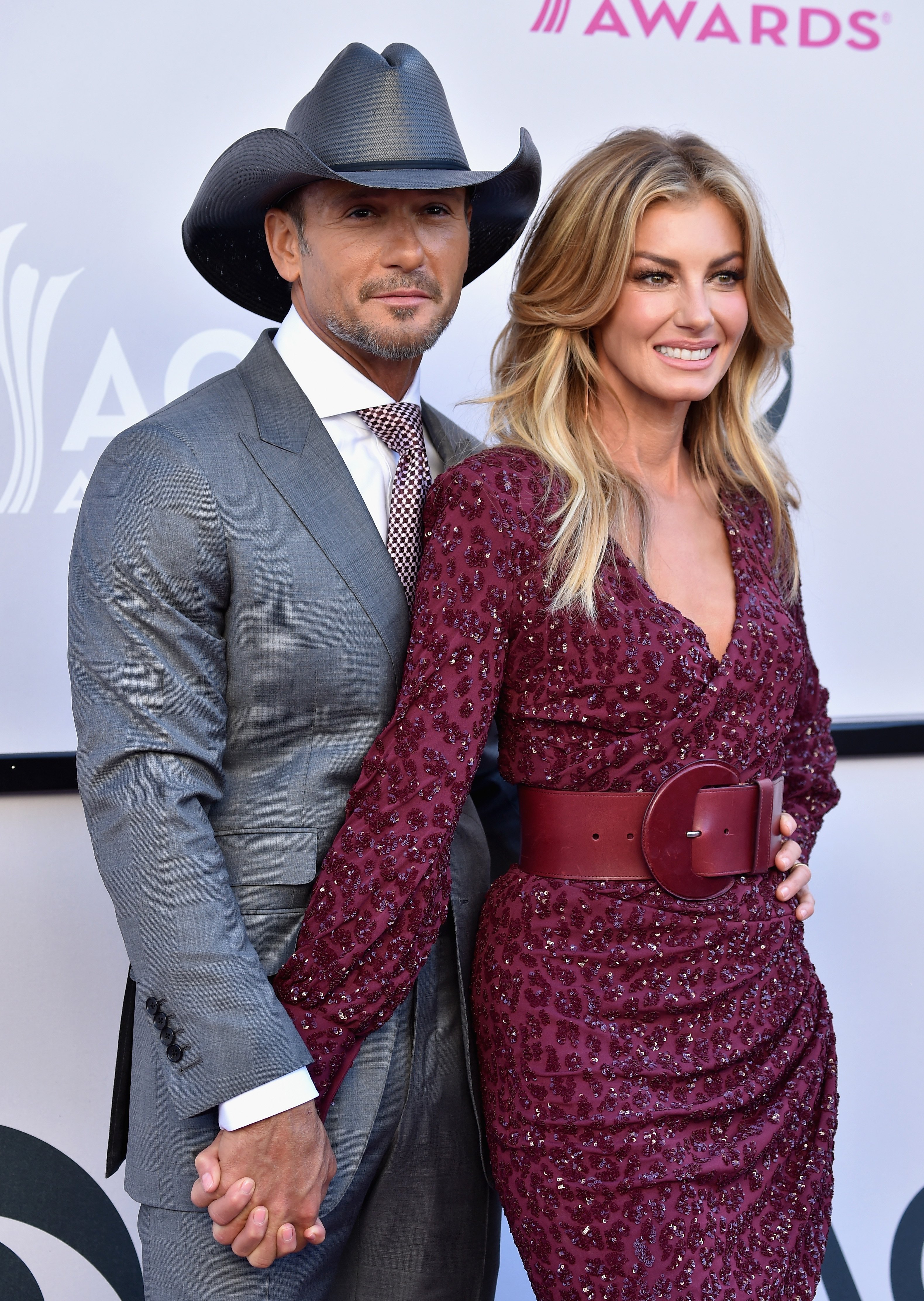 Accompanying McGraw's loving post was a picture that showed Hill looking gorgeous in a white net top and brown shorts. She also wore blonde hair. McGraw continued in his caption: 
"The sun as it breaks the morning… And will be my sun as I break into the night….. I love her. I love her. I love her. I love you baby." 
McGraw's fans joined him in celebrating his wife's birthday and chipped in with birthday wishes dedicated to her. One fan prayed Hill would get to enjoy each day to the fullest. 
A second fan described McGraw's tribute to his wife as beautiful, while a third fan was impressed by the love and affection the couple shares. 
Hill and her kids surprised McGraw with their first-ever family album release party.
McGraw and Hill share a sweet love story and a marriage that has lasted almost 24 years. However, McGraw believes they have been married for longer. 
The country singer showed how much of a cute couple he and his wife are during an interview, where he joked that they had been married for 82 years. 
McGraw reasoned that way because of the nature of the entertainment industry where time seems to go so fast. He likened it to dog years because one had to count each year as seven. 
Fans caught a glimpse of Hill and McGraw's special affection when the former shared the most romantic video on social media, which showed her slow dancing with her husband. 
The beautiful moment came after Hill and her kids surprised McGraw with their first-ever family album release party. In the video, the couple's daughters, Gracie, Maggie, and Audrey, watched them dance in the middle of a room. 
The now 53-year-old Hill is one of country music's most famous faces. Aside from her successful marriage, she is also a successful solo artist with many solo hits and awards to her name. 
The same can be said about McGraw, who has a successful singing career that has spanned decades. With a beautiful marriage and so much talent shared by the couple and their beautiful daughters, one can truly say they are a match made in heaven.