Addison Rae and Kourtney Kardashian Have a 21-Year Age Gap — inside Their Friendship
Social media personality Addison Rae, one of the most famous TikTokers in the world with over 60 million followers so far, has a high-profile friend: Kourtney Kardashian.
Their friendship might be surprising for some people, mainly because the "Keeping Up with the Kardashians" star is 41 years old and the TikToker is only 19 years old.
[Addison] and Kourtney's friendship has also created some great modeling opportunities.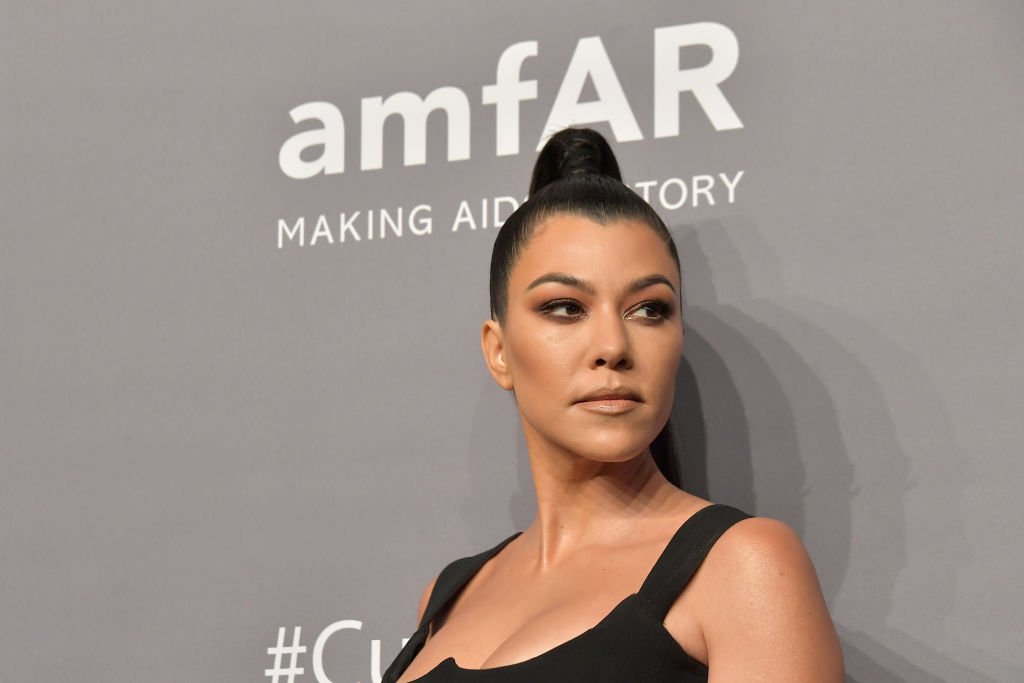 KOURTNEY DEFENDING HER AND ADDISON'S RELATIONSHIP
Some netizens have been critical of their relationship, actually, but Kourtney has proven she is not willing to let online trolls ruin her and Addison's bond.
On September 19, the eldest member of the Kardashians uploaded to social media a photo of herself and Addison posing in a pool with a lovely sunset in the background.
Although the picture was beautiful, someone wrote in the comment section that Kourtney and Addison's friendship "weirds" them out. Another Instagram user pointed out that Kourtney was 41 and was hanging out with "19 year olds in swimming pools [sic]." Kourtney clapped back, writing:
"Do you suggest a better place. I'm looking for ideas [sic]."
KOURTNEY KARDASHIAN AND ADDISON RAE'S FRIENDSHIP
Regardless of their detractors, Kourtney and Addison seem to have a great relationship, one that actually started thanks to YouTuber and influencer David Dobrik and Mason Disick, Kourtney and Scott Disick's ten-year-old son.
Mason joined TikTok in January 2020, and on March 10, he appeared in a TikTok video dancing and having a great time with Addison. Judging by Mason's calendar hanging in the background, it is fair to say that the clip was taken at Kourtney's place.
Later that day, David participated in another video for TikTok in which Addison and Mason were dancing, too. David, who introduced Addison to Kourtney, had already recorded a video with Mason in January 2020.
It is important to mention that Mason, the first member of the Kardashian family to join TikTok, got all his social media accounts deleted after revealing family secrets during an Instagram Live.
On May 27, 2020, Kourtney Kardashian and Addison Rae collaborated for a virtual workout from each other's homes that was eventually uploaded to the POOSH channel run by Kourtney.
During the 18-minute video, both beauties talked about their at-home routines and even revealed their shared desire to go skydiving, which prompted Kourtney to suggest that they should try it together.
ADDISON AND KOURTNEY ARE BESTIES
About a month later, Kourtney and Addison recorded another TikTok video together dancing to Playboi Carti's song "Shoota" while wearing matching sweatshirts.
The pair kept pointing at each other as the lyrics played "I got' tell my bestie, someone call my bestie. Think I found my bestie."
From that point on, they have been sharing more videos and photos together on social media, including one picture of them rocking KKW Beauty makeup (Kim Kardashian West's beauty products) uploaded to Kourtney's Instagram account.
Apart from that, Addison has been gushing about her famous friend, revealing that she has been learning how to be humble and grateful while handling fame and attention from Kourtney, an "amazing person."
Most recently, Addison starred in the first-anniversary campaign for Kim Kardashian West's shapewear line SKIMS, proving that her and Kourtney's friendship has also created some great modeling opportunities for her career.
Addison uploaded some pics of the photoshoot on Instagram, writing in the caption that she was "so excited" to be part of the SKIMS campaign.
SHUTTING DOWN RUMORS
Kourtney's relationship with Addison, who dropped out of college at Louisiana State University to join the content creators Hype House, has sparked some speculation, as well.
In late-July, the "KUWTK" star shut down rumors that her friend was dating her ex-husband, Scott Disick, by posting a photo on Instagram laughing while sarcastically addressing the fake "tale" in the caption.
Addison has been, in fact, in an on-again, off-again relationship with fellow TikToker Bryce Hall for a while. She has also been romantically linked to David Dobrik, but their relationship has not been confirmed.
For those interested in learning more details about Addison Rae, they can check her and her mother's Spotify-exclusive podcast, "Mama Knows Best." Sheri Easterling, Addison's mother, is also on TikTok and has millions of followers.