Chrissy Teigen & John Legend Buy a $17.5 Million Beverly Hills Home for Their Growing Family
Celebrity couple John Legend and Chrissy Teigen recently bought a new home in Beverly Hills. Costing $17.5 million, the property boasts enough space for their growing family.
John Legend and his wife, Chrissy Teigen purchased a new custom home in Beverly Hills for the whopping sum of $17.5 million. This comes in preparation for the arrival of the couple's third child.
The new mansion boasts a 10,700 square feet floor plan with six bedrooms and nine bathrooms. It also measures at 24-foot ceilings.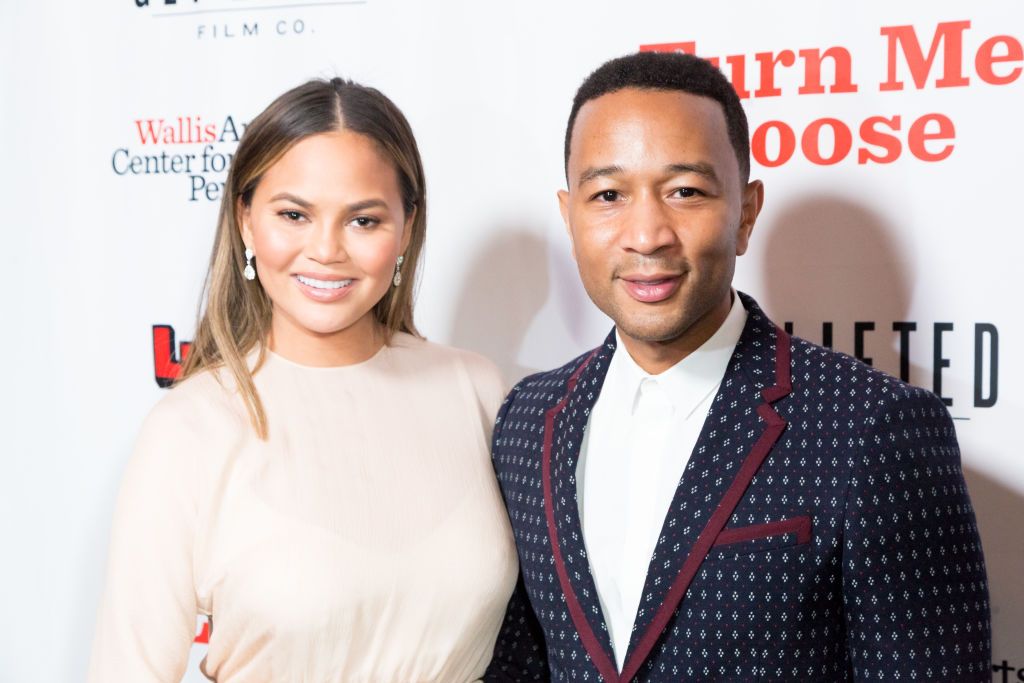 The property has facilities that include a gourmet kitchen, an Ortal fireplace, a curved driveway, a dual garage, and an outdoor barbecue area.
Legend and Teigen's new home was represented by Sally Forster Jones of Compass who took to Instagram to share a  photo of the property's 100-foot saltwater infinity pool. She captioned:
"Congrats to my seller and the buyers on the closing of this Beverly Hills masterpiece!"
In a separate Instagram post by real estate firm SFJ group, a more extensive tour of the house was shown. The snapshots showed sleek interior designs with wood details and bespoke marble.
Legend and Teigen can anticipate a media room with tiered seating, a projector, and in-wall and ceiling speakers.
Legend and Teigen tied the knot in 2013 and they share two children, daughter Luna, and son Miles.  
The master suite features suede panel walls, two baths with automated toilets, and LED anti-steam mirrors. Two walk-in closets are also available in the suite. The outdoor arena of the house features a sunken fire pit, a lawn, and a small pool house. 
The luxurious property was developed by JB Builders and the couple was represented by real estate agent Marshall Peck of Douglass Elliman. Legend and Teigen's latest purchase comes only a month after putting up their current Beverly Hills home for sale at $23.9 million.
Legend reportedly admitted that they needed more space for their growing family. With all of the facilities available in their new home, there is no doubt the couple will have enough space for their kids and guests.
Despite the high selling price, Legend and Teigen have received an offer for their current home and the property is reportedly close to being sold.
Currently, the family is staying in a leased mansion down in the Beverly Hills neighborhood. Legend and Teigen tied the knot in 2013, and they share two children, daughter Luna, and son Miles. In the coming months, the couple will become proud parents of three.