Check Out Jenna Bush Hager and Savannah Guthrie's Daughters Cute Home-Based Girl Band
Jenna Bush Hager and Savannah Guthrie's daughters are not only close friends, but they have started a band together. It looks like the little besties are getting into media just like their moms. 
On Thursday, "Today Show" host Jenna Bush Hager sat down with close pal Savannah Guthrie to talk about how things have been going since Guthrie's return to New York City.
Guthrie, 48, was the perfect replacement for the day as host Hoda Kotb could not make it. She and Bush Hager talked about the new band their daughters just started. The clip is found below.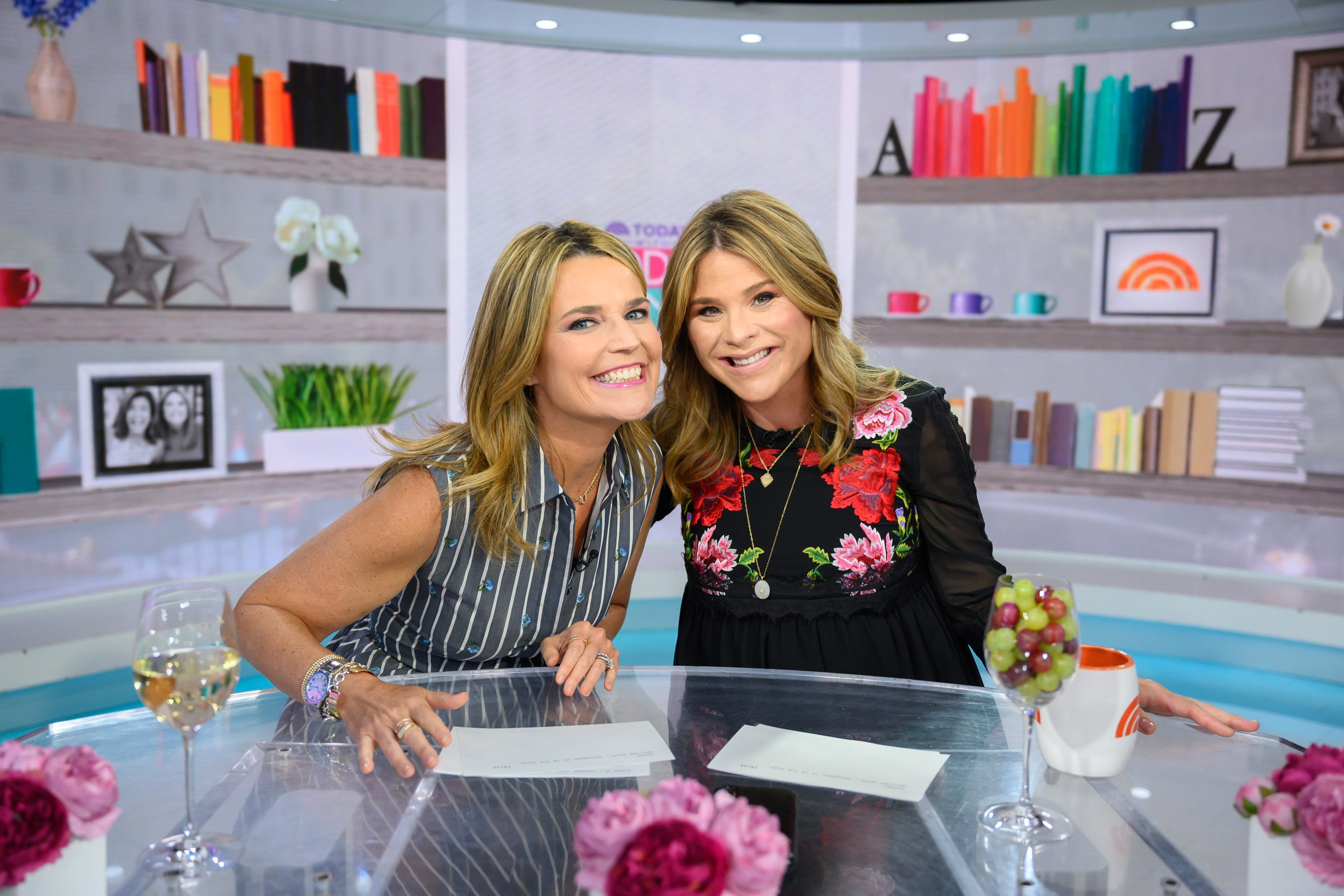 DAUGHTERS FORM A BAND
Guthrie and Bush Hager revealed that their kids now live in the same community and are always hanging out. Guthrie is mom to son Charles, three, and daughter Vale, six. 
Bush Hager shares her two girls, Margaret, seven, and Poppy, five with her husband, Henry Hager. They also have a one-year-old son, Hal. Vale, Margaret, and Poppy take the same bus to school. 
The three are so close that they decided to start a band together. Guthrie mentioned he name they came up with was "The Band Gals." With that, viewers looked on as the girls showcased their talents. 
THE GIRLS PERFORM
Still dressed in their school uniforms, the three young girls sat on a green couch, and all of them played their guitars. Part of their lyrics included a repetition of the phrase, "We're the Band Girls, yeah, yeah, yeah!" 
From the studio, one could hear Guthrie and Bush Hager expressing delight at the girls' home performance. They talked about how happy they were to be reunited and how important it was for the kids to have friends.
BEST FRIENDS AND CONFIDANTS
Guthrie and Bush Hager's friendship is just as strong as their daughters' own. Bush Hager has called Guthrie one of her best friends. She further revealed that the two attend the same church.
When George H. W. Bush, Bush Hager's grandfather, passed away in 2018, Guthrie supported her emotionally and wrote prayers for her to read at the funeral.
HAL'S FIRST BIRTHDAY
In April, Bush Hager revealed that Guthrie is the godmother of son Hal. Little Hal recently celebrated his 1st birthday in August. Bush Hager and her parents got together to honor the young tot.
Bush Hager shared pictures of the get-together online along with some touching words to her son. "Life sure is wild and wonderful with you in it," she wrote. 
Bush Hager's parents George W. Bush and his wife Laura Bush both attended the joyful occasion. Baby Hal has a lot of love around him, thanks to his big family.