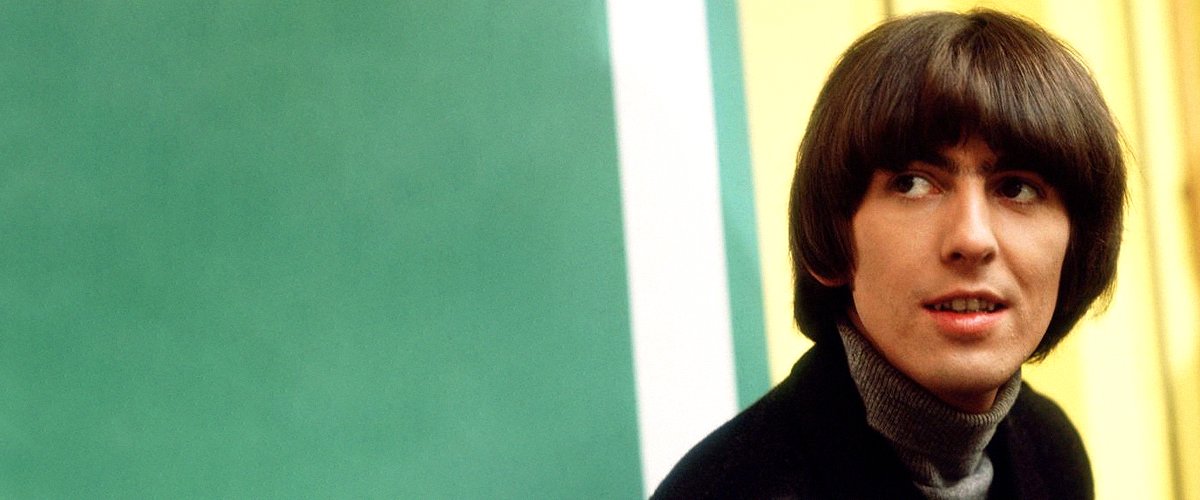 Getty Images
George Harrison Embraced Hinduism after Trip to India — 'The Beatles' Star's Religious Journey
Late singer George Harrison, one of the members of The Beatles, was raised Catholic but eventually converted to Hinduism and became a better and happier person, he said.
Born in Liverpool in February 1943, Harrison was part of a music band formed back in 1958 by some of his schoolmates. Those schoolmates were Paul McCartney, John Lennon, and Ringo Starr, and that band was The Beatles.
With Harrison as the lead guitarist, The Beatles became arguably the most influential rock band in the world in the 60s. In 1970, sadly, they parted ways. After their split, they all focused on their solo careers.
George Harrison in Cannes, France, on January 30, 1976 | Photo: Getty Images
GEORGE HARRISON'S HINDUISM QUEST
It was also in the mid-60s that George Harrison started actively looking for answers to his many faith-related questions, and he found them in Hinduism.
As Learn Religions reported, The Beatles' guitarist actually began his spiritual quest in his mid-20s when he noticed for the first time in his life that "everything else can wait, but the search for God cannot."
After that, and even though he was raised Catholic, Harrison turned to the mystical world of Eastern religions and felt attracted to Hinduism and the philosophy, culture, and music of India.
Due to his spiritual connection to India, he traveled there in 1966 to study the sitar – a guitar-like instrument principally used in Hindustani classical music – with the late Indian musician Pandit Ravi Shankar.
Around the same time, George Harrison met Indian guru and developer of the Transcendental Meditation technique Maharishi Mahesh Yogi, who convinced the musician to give up on LSD and, instead, start meditating.
Apart from that, Harrison and John Lennon met Hare Krishna Movement founder Swami Prabhupada, and for Harrison, it was like a door "opened somewhere" in his subconscious.
GEORGE HARRISON'S FAITH INFLUENCED HIS MUSIC
From that point on, the late guitarist embraced the Hare Krishna tradition and was a devotee of his faith. According to Harrison, the Hare Krishna mantra was "mystical energy encased in a sound structure," and it was a very influential part of the rest of his life. About the mantra, Harrison once said:
"It's really a process of actually having a realization of God, which all becomes clear with the expanded state of consciousness that develops when you chant."
Much of the music released by George Harrison, including albums like "Living in the Material World" and songs like "The Hare Krishna Mantra" and "My Sweet Lord," were directly influenced by his religious beliefs.
LEGAL PROBLEM FOR "MY SWEET LORD"
By far, "My Sweet Lord" was Harrison's most famous work related to Hinduism, but it was immersed in an equally-famous lawsuit for copyright infringement.
His song had some similarities with the Chiffons' "He's So Fine," so its publisher Bright Tunes took things to court. It was reported that Harrison tried to settle the lawsuit out of court, but Bright Tunes refused.
Harrison's final years were quite challenging.
In the end, a judge ruled that Harrison unintentionally plagiarized "He's So Fine," so he was ordered to pay the publisher some of the proceeds from "All Things Must Pass," Harrison's album.
If that wasn't enough, the guitarist also had to give up 75% of the money he earned from "My Sweet Lord." In total, Harrison handed over $1.6 million.
GEORGE HARRISON'S WIVES AND DEATH
As per his love life, he was married only twice. George Harrison's first wife was former model and photographer Pattie Boyd. They were together between 1966 and 1977.
One year after finalizing his divorce process with Boyd, Harrison married author and film producer Olivia Arias. With Arias, Harrison had his first and only son, Dhani, who followed in his father's footsteps and is a musician nowadays.
Unfortunately, Harrison's final years were quite challenging. In 1998, he was treated for throat cancer, a possible result of being a heavy smoker most of his life.
George Harrison's cancer returned in 2001, and although he underwent lung surgery, doctors discovered it had spread to his brain. On November 29, 2001, The Beatles guitarist died.
Please fill in your e-mail so we can share with you our top stories!