Take a Peek inside Buddy Valastro and His Wife Lisa's Stunning Home
Buddy Valastro is not just America's celebrity cook, he is a family man whose life seems to revolve around his children, and his sprawling mansion is a testament to this as it screams family. 
Buddy Valastro lives in a beautiful mansion in Monteville, New Jersey, with his wife, Lisa Valastro, and their four kids, Sofia, Bartolo, Marco, and Carlo.
The mansion has a master bedroom, rooms for the children, and a state of the art kitchen. The home also has several living areas, a foyer with vaulted ceilings and numerous bathrooms.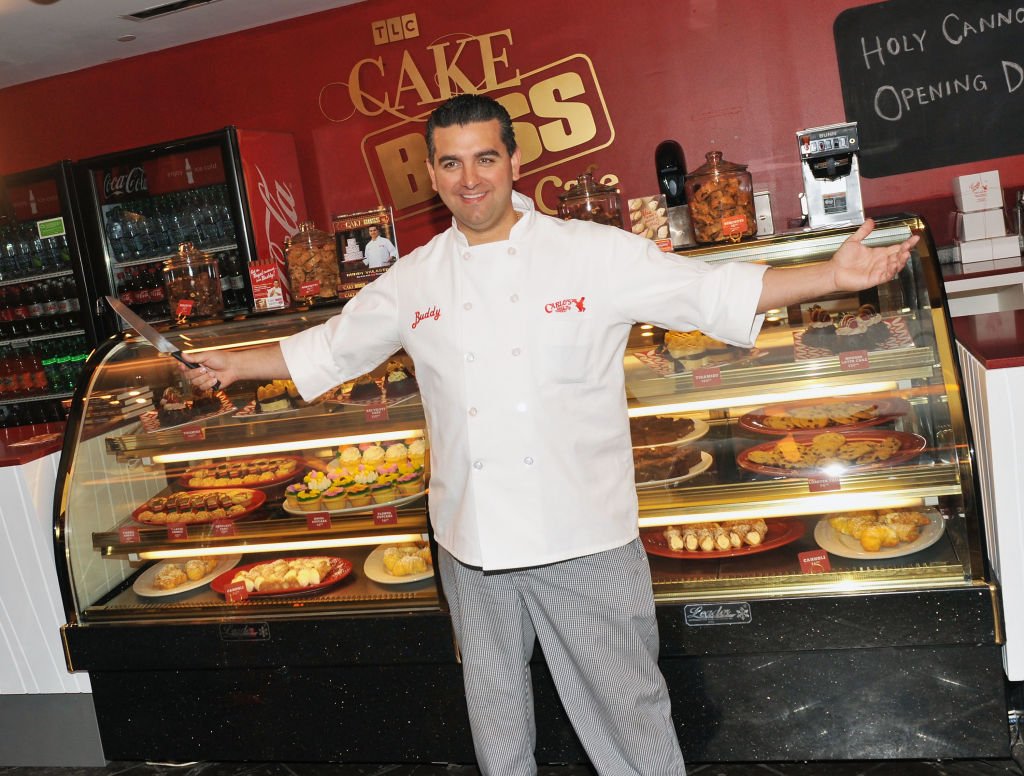 Several posts on Instagram have given fans snippets of what various parts of the mansion look like. A post showed the last son Carlo in what looked like a storage space as several cabinets made with beautiful brown wood could be seen.
Another post showed Sofia in a living room with beautiful white paneling and a large screen tv. A printed white carpet was laid over the dark brown flooring while charming oriental pieces could be seen around.
The entire family was seen in another living room with two mini TVs and shelves that held bottles and jars. The room was painted in soft hues of yellow while the floor was tiled in white and brown prints.
Buddy recently suffered a heavy hand injury when his hand got caught in the pin setting machine.
The children celebrated their grandmother's cookie launch in yet another living room with a dining area. The room was paneled with glowing brown boards with a large tv, glass shelves, a quaint chandelier and high-back brown leather chairs.
The Valastro's master bathroom is huge as it has a cushioned bench with a wide backrest, several other chairs, floor-length mirrors, a walk-in shower, and a luxurious bathtub. The bathroom also leads into a walk-in closet.
A Christmas post showed the dining area with a charming view of the woods through glass windows while the main living area was painted in off white tones with an exotic three-headed lamp on the wall. 
The house boasts a grand foyer with gold-rimmed mirrors attached to oriental-themed dressers. A dark brown printed rug was placed in the centre of the room with a three-legged table placed over it.
The home also sports a bowling alley where Buddy recently suffered a heavy hand injury when his hand got caught in the pin setting machine.
Buddy Valastro and his family also spends a lot of time in the kitchen as the kids know how to bake and are currently learning to cook. As befitting of the "Cake Boss" star, the kitchen is fitted with state of the art appliances.