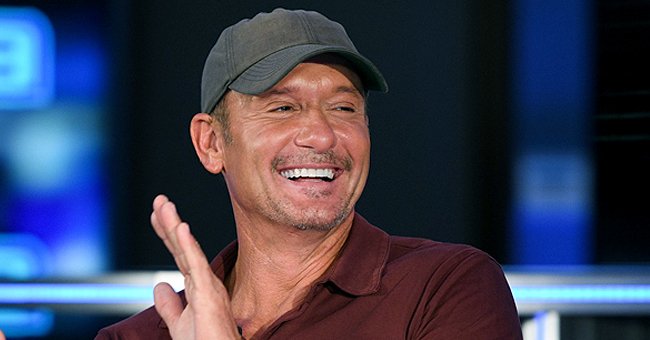 youtube.com/Jimmy Kimmel Live
Tim McGraw Reveals He Got His Wife Faith Hill a Modest $100 Limit Gift on Her 53rd Birthday
This month, country musician Tim McGraw appeared remotely on "Jimmy Kimmel Live!" where he spoke about the type of gift he got his wife for her recent birthday.
Tim McGraw featured on Jimmy Kimmel's show last Thursday where he discussed his wife, Faith Hill's birthday. Hill celebrated her 53rd birthday on September 21, 2020.
During the interview, McGraw joked that his wife has been over him for 20 of their 24 years together. The star praised the love of his wife noting how beautiful Hill got the older she became.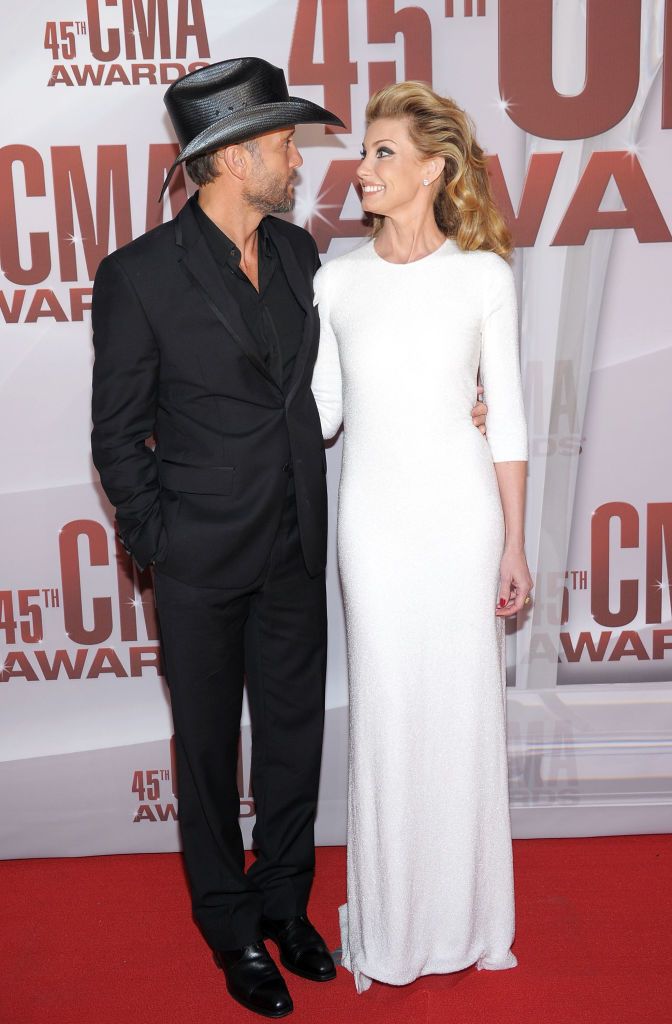 Tim McGraw and Faith Hill at the 45th annual CMA Awards at the Bridgestone Arena on November 9, 2011, in Nashville, Tennessee | Photo: Michael Loccisano/Getty Images
The three-Grammy Award winner also noted that she was getting smarter while he got dumber. McGraw shared how his wife's recent birthday had been a milestone for them with everything that has been happening in their lives.
The singer shared that their youngest daughter, Audrey Caroline, was moving out. He also revealed that their two oldest daughters, Gracie Katherine and Maggie Elizabeth were moving out too.
McGraw joked that he and his wife would be empty-nesters soon. He humorously mentioned how Hill would eventually be stuck alone with him.
Hill ended up breaking up with Hicks when she realized she had more chemistry with McGraw.
Kimmel then wanted to know if he got his wife anything good for her birthday. The talk show host queried how gift-giving worked for the couple after they'd been together for so long.
DIFFICULTIES IN GIFT BUYING
The country musician admitted that it was actually quite difficult to buy each other gifts. He revealed how, in the past, they'd gotten each other very extravagant presents.
McGraw then shared how a couple of years ago they'd decided that they'd only spend $100 each on Christmas or birthday gifts. The star confessed, however, that now and again he would go overboard and break the rule.
Despite him breaking the rule sometimes, for the last four or five years they'd both stuck to the tradition. Hill's husband then revealed what he'd gotten her recently stating:
"This year, she just got some roses, so that was all she got this year."
The country music sweethearts met in 1994 at the annual Country Radio Seminar in Nashville. At the time, the pair was both newcomers to the country music scene.
They both performed in the "New Faces" show during the seminar. Hill had just divorced her husband, Daniel Hill, and McGraw was dating Kristine Donahue so the pair only spoke briefly.
Two years later Hill got to open for McGraw during his "Spontaneous Combustion Tour" and that's where they connected. He was newly-single but Hill was engaged to record producer, Scott Hicks.
She ended up breaking up with Hicks when she realized she had more chemistry with McGraw. On October 6, 2020, the couple got married after inviting guests to a fake softball game and concert in Rayville, Louisiana.
Please fill in your e-mail so we can share with you our top stories!