Adam Sandler Reveals He's Open to on-Screen Reunion with Longtime Friend, Drew Barrymore
Actor Adam Sandler opened up his desire to reunite on-screen with his longtime friend and colleague, Drew Barrymore. Sandler also spoke about the actress's talk show and what he feels about it.
Adam Sandler and Drew Barrymore have established themselves as an iconic on-screen couple thanks to their undeniable chemistry. 
The power duo was responsible for making fans believe in fairytales with their stellar performances in "The Wedding Singer," "50 First Dates," and "Blended." Now, six years after their last collaboration, Sandler is eager for more.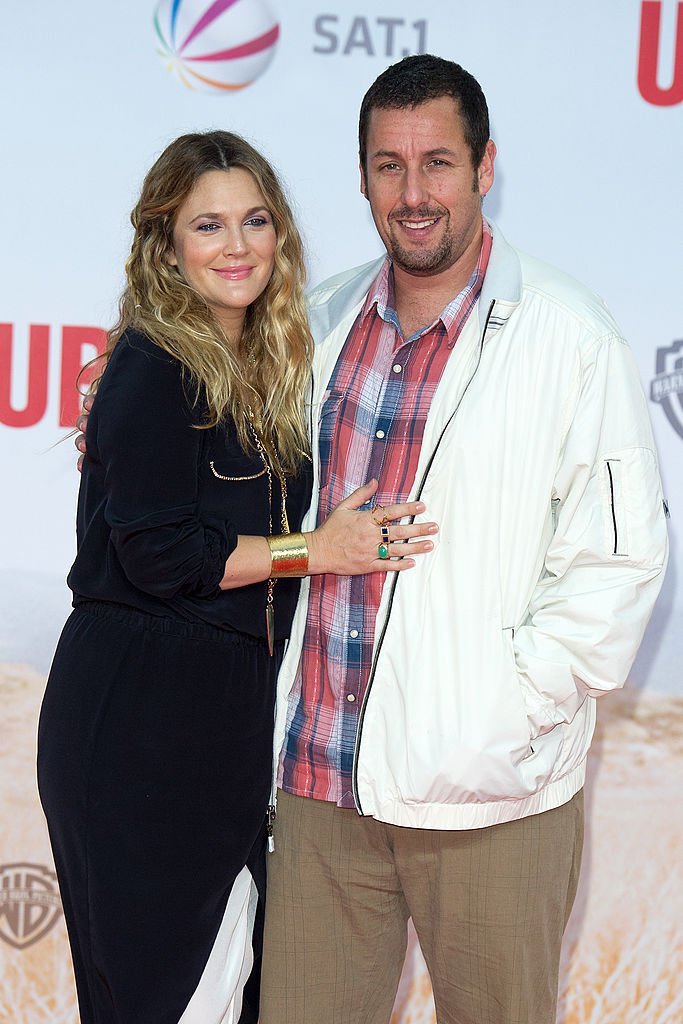 During an exclusive interview with ET Online, Sandler revealed that he is open to reuniting with his good pal in another movie. The 54-year-old said about working with Barrymore:
"Any time Drew wants to -- she's gotta tell me, and then I'll do it. But now she's busy with that show. I love her on the show."
Sandler went on to speak about the actress' daytime show, "The Drew Barrymore" show, and how the 45-year-old is as cool as she is on-screen. He praised her ability to hold conversations and confessed to always opening up whenever he gets to talk to her. 
Although Barrymore and Sandler are now best of friends, their working relationship didn't start smoothly.
While the "Grown Ups" star is hopeful for a reunion with Barrymore, he has successfully collaborated with a former co-star again. During the interview, Sandler also discussed his new film with "Modern Family" star Julie Bowen titled, "Hubie Halloween." The duo previously worked together on 1996's "Happy Gilmore."
The Netflix produced movie, which would be released on October 7, is an extra special for Sandler as his wife, Jackie, and their two daughters, Sadie and Sunny, would have cameos in the film.
Although Barrymore and Sandler are now best of friends, their working relationship didn't start smoothly. As revealed in the actress's 2016 memoir, "Wildflower," she had to beg and grovel before getting the chance to convince him to work with her.
In the end, the duo bonded, and Sandler credited the actress for helping him get roles in romantic movies. Their friendship has blossomed over the years, and Barrymore presented the Jewish star with the Best Actor Award during the National Board of Review Annual Awards Gala in January 2020.
Sandler has also never failed to have Barrymore's back whenever he can. Earlier this month, the "Murder Mystery" star made a special appearance on the premiere of her show to remake their hit movie, "50 First Dates."
The romantic comedy tells the story of Henry, played by Sandler, who falls in love with Lucy, played by Barrymore, only to find out that she couldn't remember the events of the day before.
To win her heart, Henry proceeds to woo Lucy every morning with a taped video of him. In the hilarious remake, Sandler joked about their characters being on their 5,000th date before encouraging the actress with sweet words.