Michael Strahan's Twin Daughter Poses in a Colorful Sweater — Does She Look Tall like Her Dad?
Former NFL star, Michael Strahan's twin daughter, Sophia Strahan showed off her sporty side in an adorable picture of herself wearing a colorful sweater and sweatpants on social media.
Sophia Strahan is one of the former NFL player, Michael Strahan's four children, and neither she nor her twin sister has been shy about sharing their lives on social media. The teenager recently uploaded a cute picture of herself in a sporty outfit on her Instagram story.
The picture captured Sophia outdoors wearing a colorful sweater paired with grey sweatpants and white Nike shoes. The shot was taken as the 15-year-old was crossing the road with a bag of chips in her hand and her nose mask was pulled down to her chin.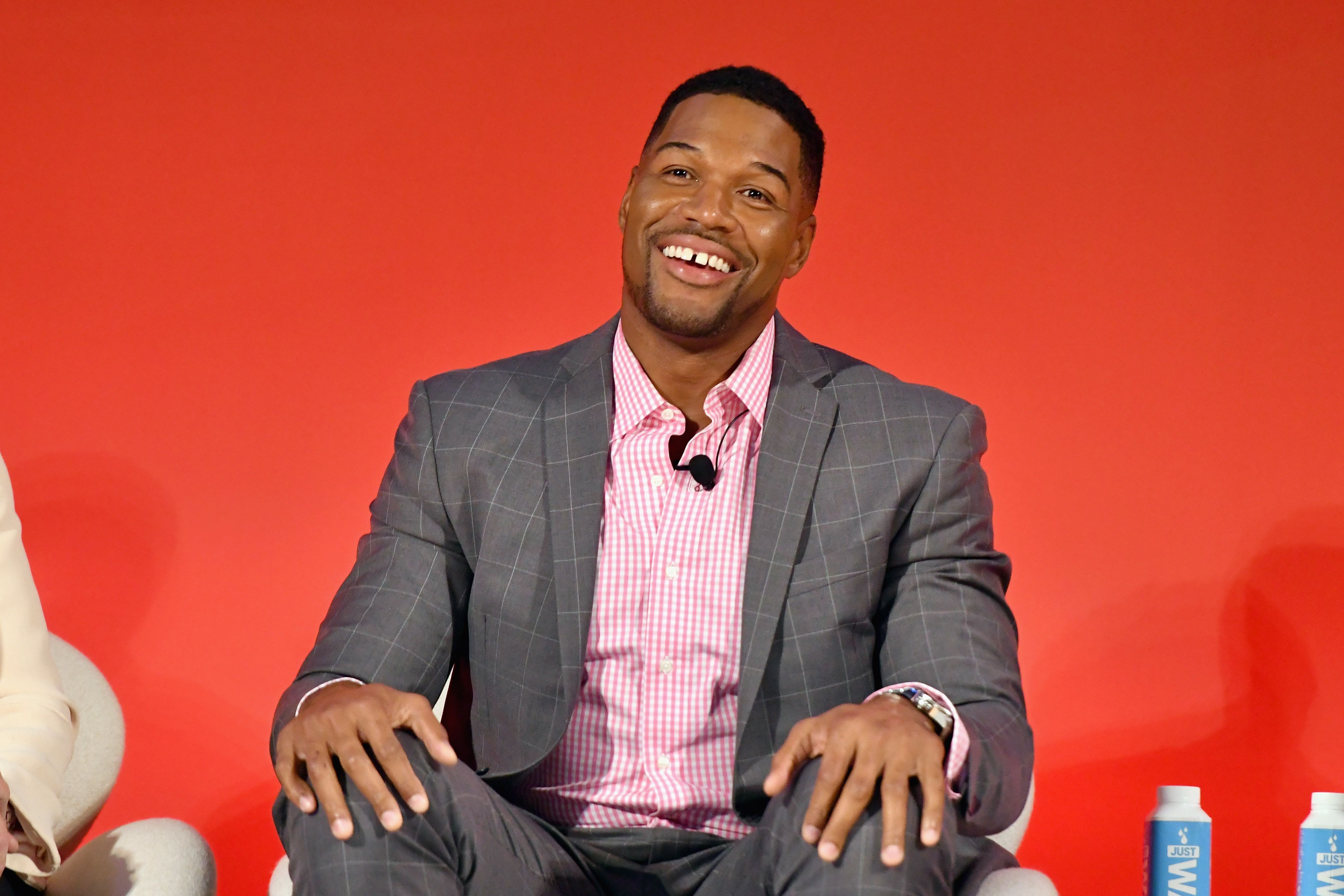 Sophia completed the sporty look by flaunting her naturally curly hair and it appears she has inherited her father's height. Earlier this year, the teenager and the "Good Morning America" host were photographed together in similar casual clothes as they took a stroll in the park with their dog.
Before his fame as a TV host, Strahan was an NFL star whose achievements included being named the NFL Defensive Player of The Year in 2001.
In March, the father-of-four shared a sweet video of his twin daughters on social media, where the trio prepared a meal for Memorial Day.
The former athlete who recreated his image as a TV personality has become well known in the entertainment world for his cheerful personality and his signature gap-toothed smile.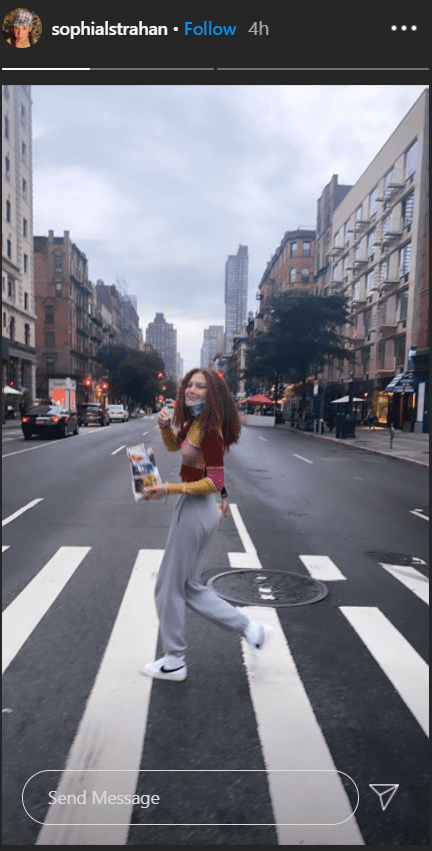 Before his fame as a TV host, Strahan was an NFL star whose achievements included being named the NFL Defensive Player of The Year in 2001 and becoming the NFC Defensive Player of the Year twice.
The 48-year-old has two children - a daughter, Tanita, and a son, Michael Anthony Strahan Jr., with his ex-wife, Wanda Hutchins who he married in 1992 and separated from in 1996.
The co-anchor on "Fox NFL Sunday" married his second wife, Jean Muggli in 1999 and they welcomed their twin daughters, Sophia and Isabella in 2004 but their romance ended in 2006 with a complicated divorce.
The former couple are presently making headlines as Strahan is fighting for primary custody of the twins. The 48-year-old accused his ex-wife of physically and emotionally abusing the girls.
Michael Strahan has filed for primary custody of his teenage twin daughters, Sophia and Isabella, after accusing his ex-wife, Jean Muggli Strahan, of abusing them.https://t.co/3mZ04nlaDm pic.twitter.com/jM50ow94gI

— MadameNoire (@MadameNoire) March 11, 2020
According to sources, the former athlete claimed he had proof of the abuse and blamed Muggli for not allowing the teenagers to attend their court-ordered therapy sessions or their volleyball games and equestrian events.
Last year, his ex-wife filed a lawsuit against him, claiming that Strahan had not been paying for the twins' child support. However, the TV host denied all of Muggli's allegations and the battle for full custody of their daughters continues.