Kenya Moore's Daughter Brooklyn Daly Is a Fashionista as She Shows off Her Studs in a Video
Kenya Moore's daughter Brooklyn Daly looked adorable in an all-black outfit while playing around as her mother tried to teach her.
Children are adorable which is why their infectious laughter can put almost anyone out of a bad mood. Kenya Moore's daughter, Brooklyn is an adorable sweetheart whose laughter is as cute as she is.
Taking to Instagram, Moore shared a video of Brooklyn wearing an all-black outfit, black trousers, and a black long sleeve top.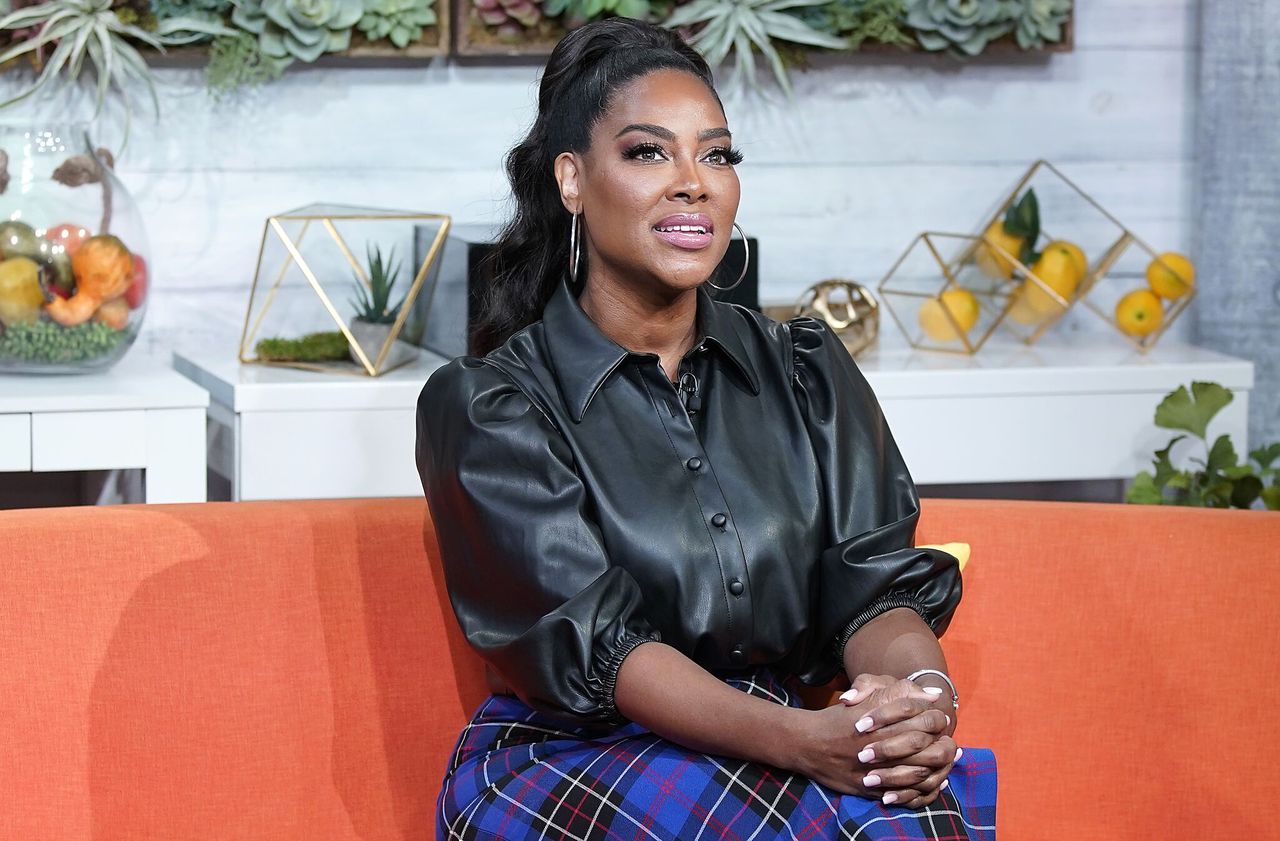 In the video, the toddler could be seen jumping and running around as her mother tries to teach her some phrases in French. Jumping from the sofa to the floor, Brooklyn looked to be in high spirits.
One interesting thing that caught the eye of viewers was the silver stud she had on her ears. The stud stood in contrast against the black outfit making it more elegant. Speaking of Brooklyn, a fan said:
"She is so cute! I love that you are teaching her French at a young age! My mom did the same. Keep doing what you're doing!"
As Brooklyn ran around in the video and her mother tried to keep up with her, she burst into peals of laughter and she seemed to be having so much fun playing with her mother.
The comments section was filled with lots of lovely messages for Brooklyn and Moore. Fans expressed their delight in seeing how fast she was growing and how energetic she was becoming.
Brooklyn is on her way to being an expert when it comes to languages.
Some fans wanted to know where Moore got the energy to keep up with Brooklyn while some were ecstatic that she was picking up French words at such a young age. Someone said:
"Lol, she is such a Lil ball of fire! That's one Happy and just oh so gorgeous Baby! You have a very special smart child!"
Brooklyn is not just a little ball of energy, she is also an intelligent and smart child who knows how to speak multiple languages. Although she is not an expert in them yet, she is on her way to being an expert when it comes to languages.
Moore and her estranged husband, Marc Daly, have cultivated the habit of reading to Brooklyn and teaching her how to speak the basics of some languages such as French and Spanish.
Although the relationship between Moore and her former partner is not as it should be, the pair ensure that they put their differences aside and work together to make sure that Brooklyn has the best of both worlds from her father and mother's side.