Why Caryn Chandler Feels like Matt Roloff Is Still Married to His Ex-wife Amy
Caryn Chandler and Matt Roloff are at odds when it comes to Amy Roloff getting her stuff out of her old home. Chandler thinks the process needs to speed up. 
In a sneak peek of the latest episode of "Little People, Big World," Matt Roloff and his fiancé Amy talked at length about something that's holding them back from moving forward. 
Matt's ex-wife Amy, whom he shared the farm with for 26 years, sold a portion of the farm to Matt. However, she's taking quite a while to get her belongings out.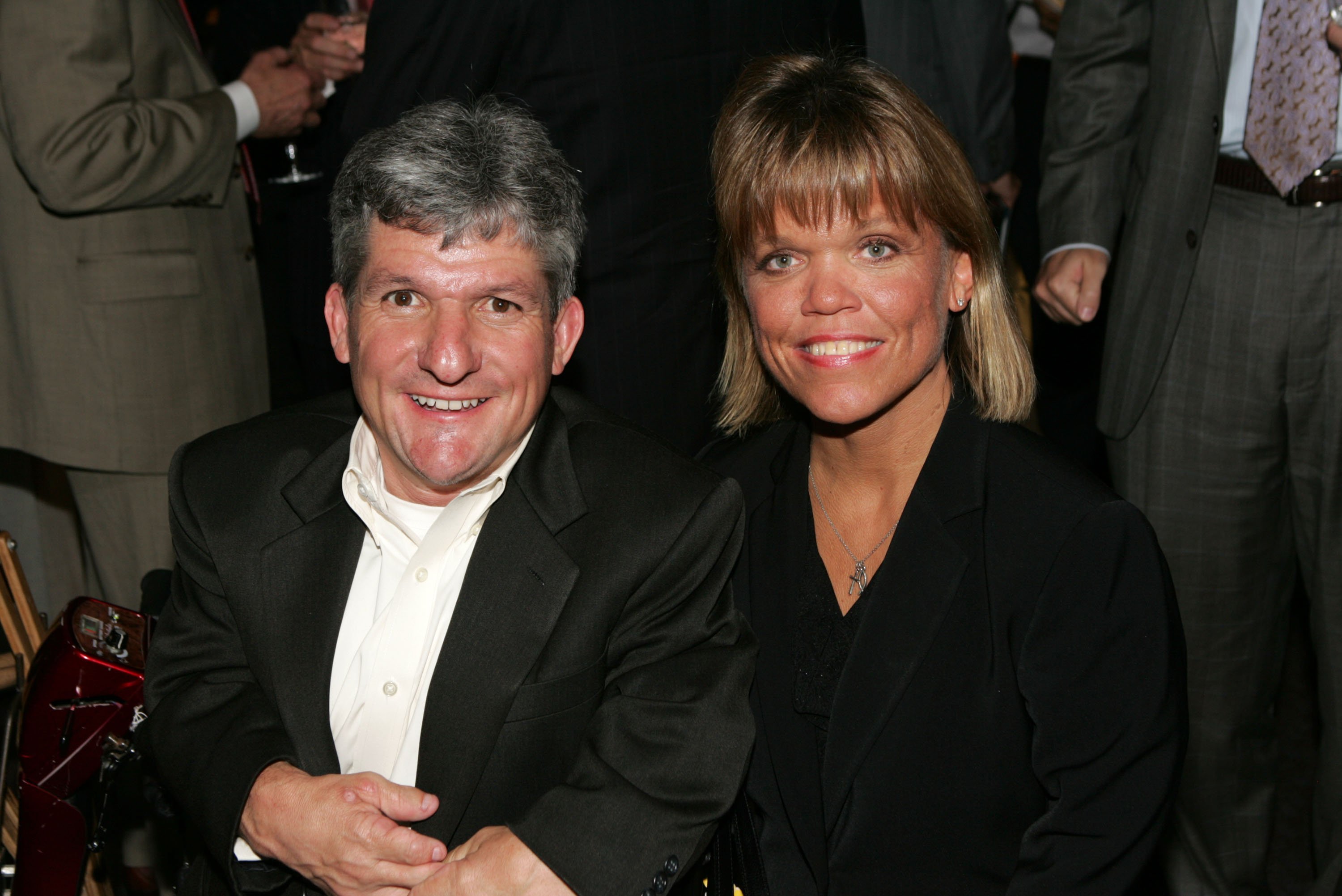 MATT IS UNDERSTANDING
In the clip, Chandler asked Matt about a recent meeting with Amy. When Chandler asked if the place was cleaned out, Matt explained that it wasn't. He added that he feels bad for Amy and the work she was to do. 
Chandler went on to prod about whether or not Amy had confirmed she would work on getting the stuff out. Matt said Amy did not and was actually a bit defensive when they spoke.
In response, Chandler suggested Amy was perhaps embarrassed by it all. That's when an empathetic Matt said he wanted to give Amy the time she needed to remove her belongings in what must be an emotional task. 
CHANDLER'S RESPONSE
Chandler seemed a little exasperated by it all and how Matt seemed to be taking over everything. Yet again, Matt was adamant about letting Amy take her time. She might need a team to get the job done. 
"She's got her hands full getting her stuff out. I'm just gonna keep nudging that," he said, to which Chandler sighed loudly and replied, "Sometimes I feel like you're still married to her." 
AMY ANNOUNCES LEAVING FARM
Amy officially announced she was moving off the Roloff Farms in late 2019 in an Instagram story post shared just days before December. The move came nearly four years following her and Matt's divorce. 
Amy, who is currently engaged to Chris Marek, now lives a mere 15 minutes away from her old home. Still, it's taking some time to wrap things up for various reasons.
CHANDLER'S BONE SPUR
Meanwhile, Chandler and Matt are going through challenges of their own. In addition to helping Matt run the farm, Chandler encountered health issues earlier this year. 
In February, she had to get a painful bone spur removed after two years. Matt shared photos from the hospital of Chandler sitting in a wheelchair while he stood by her side. 
PLOWING THROUGH
For her part, Chandler gave Matt a huge thank you for supporting her. Then, ahead of the show's return that month, Chandler admitted that things would always be awkward between the two couples. 
However, she said they were trying to get through it as best they could. In another shot, Amy added that plans change. While she expected to grow old on the farm with Matt, her life took a different path. 
JACKSON HERDS CHICKENS
Still, both of them have their kids and grandchildren as a source of joy no matter what. A month ago, Matt posted the most adorable video of little Jackson, two, helping herd some hens. 
Jackson scared the animals towards Chandler, who would then gently lift the hens and put them in their small barn-like home. The little boy managed to hold onto one, and his dad was so proud.